Can You Switch From Wix to WordPress? How to Ace Your CMS Migration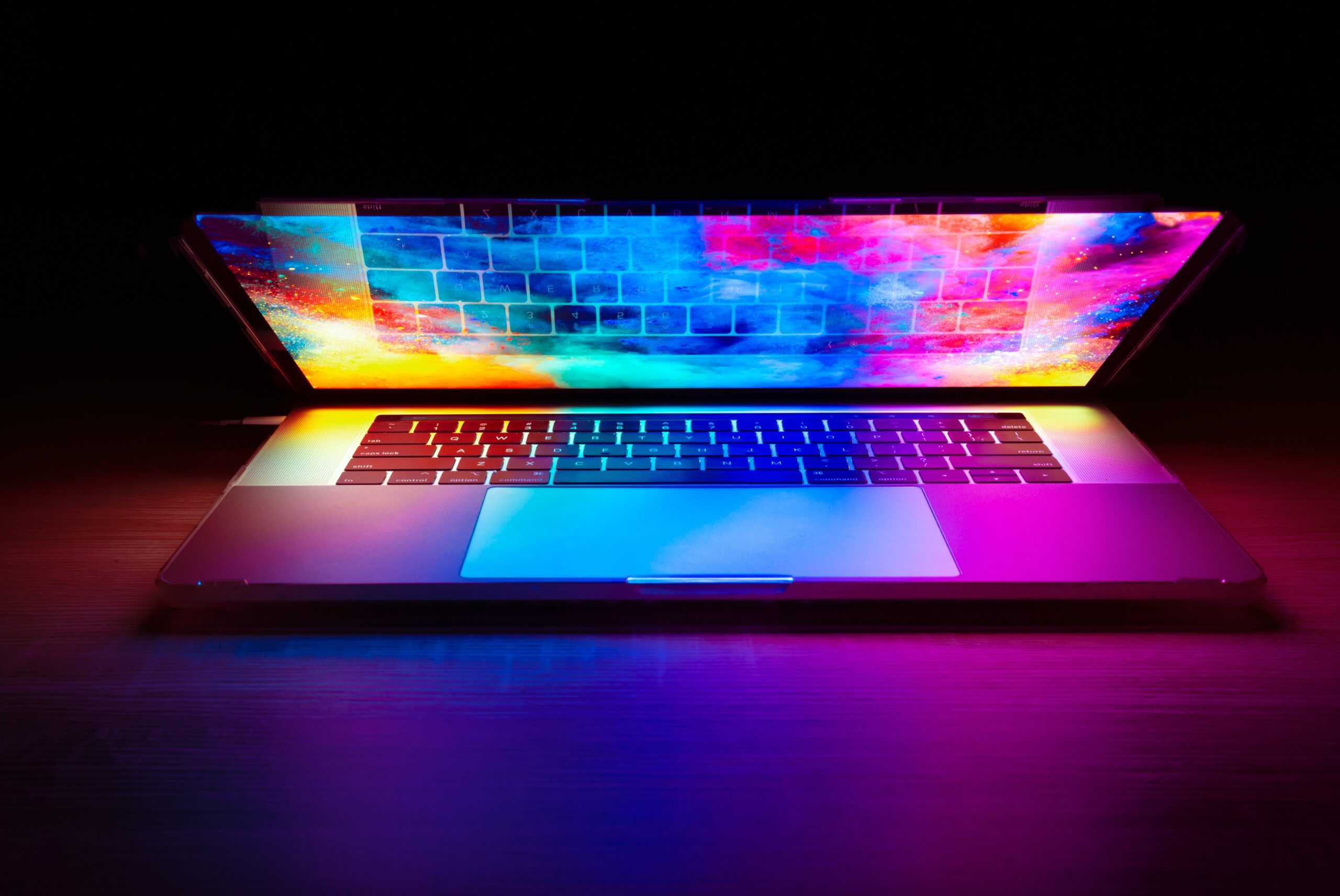 Are you thinking about switching your website from Wix to WordPress.org? Back when you first started your journey on the web, you were probably looking for an easy-to-use website builder, and Wix is an optimal fit for this. Wix's drag-and-drop interface is incredibly intuitive. In fact, it's so easy to use, users can build beautiful-looking personal sites, portfolios, or even simple blogs and online stores in next to no time.
But if you're reading this article, chances are you've exhausted Wix's limits. Maybe your small business is scaling, and you need a website platform with more features? Or perhaps you require a publishing tool with a more advanced content management system?
Whatever your reason, WordPress is a popular choice to migrate to. WordPress's open-source framework offers a wide range of web design and functionality. There are loads of free and premium themes and plugins to choose from. In light of that, this article covers the various ways you can migrate your website and content from Wix to WordPress, including:
Importing content from your Wix account to WordPress
Using a migration plugin
Copying and pasting each page manually (this option is viable for small websites, but not an option we generally recommend)
We'll also discuss the risks and benefits of migrating your website on your own. At this point, it's worth highlighting if you're unsure what you're doing, there's a chance some of your content will get lost, or your new website won't match your expectations. For professional results, it's worth considering hiring an expert to help with the migration process.
That said, let's dive right in.
Wix to WordPress – The Differences
If you're on the fence about switching, there are many things to consider. Most importantly, you might not want to migrate to WordPress if your Wix website still meets your needs.
Here are the areas where using Wix and WordPress differ the most; be sure to factor this into your decision-making process:
Design and flexibility: Wix is a closed, all-in-one ecosystem and, as such, suffers from design limitations. It's built to be easy to use, not to be endlessly flexible. Whereas with WordPress, you can achieve any design you want with near-on limitless customization options.
Data: Wix hosts your data, so you have limited control. In contrast, if you switch to WordPress, you own 100% of your data and have complete autonomy over it.
SEO-friendly (search engine optimization): Wix provides an easy-to-follow SEO Wiz to help you optimize your site. But outside of this, your options are limited. WordPress, on the other hand, grants complete control. You can use SEO plugins like Yoast, optimize your site for speed, and tinker with advanced options for indexing, crawling, and blocking.
Website maintenance: With Wix, your website is maintained for you. In contrast, WordPress requires you to handle your own security, updates, and data backups. Alternatively, you can opt for managed WordPress hosting or hire an expert to do this for you.
Pricing: Wix comes with monthly price plans. You know in advance how much you'll spend each year. Whereas WordPress is more difficult to quantify, as costs depend on your chosen web hosting service, domain name, themes, plugins, etc.
In summary, Wix handles lots for you. Consequently, it's not going to cause you any headaches, as long as you stay within the limits of its framework. WordPress, on the other hand, imposes no limits, but you have to fend for yourself.
What to Do Before Your Wix to WordPress Migration
There are a few steps you should take before beginning the migration process:
First off: sort out the web hosting and domain name for your new site. If you're switching to WordPress, there are many managed-hosting providers to choose from – WPX and Kinsta are just two examples.
Next, install WordPress and set up your website. Usually, if you've chosen a managed hosting provider, you can install WordPress using a one-click installation.
Once you can access your WordPress dashboard, it's a good idea to set your WordPress permalink settings. You can set these to include the post title, making it easier to optimize your migrated content for SEO automatically. Your permalink settings can be found under "Settings > Permalinks."

Finally, you'll need to choose a new theme, as you can't utilize the same template you're using with Wix. Of course, one way to work around this is to hire a web developer to create a custom theme that looks exactly like your old one.
While we're on the subject of themes, WordPress brings good tidings! Not only are there thousands of templates to choose from, but you can also change them at any time without losing your content. This isn't something Wix facilitates, and you'll likely be gladly rid of.
With these first steps out of the way, it's time to get stuck into the Wix to WordPress migration process. Here are the methods you can use:
Import External Images and Website Content From Wix to WordPress
Unfortunately, as Wix is a closed platform, it doesn't provide an easy way for users to migrate their blog content. However, you can still automate the process by downloading the Wix RSS feed. To get started with that, add /feed.xml or /blog-feed.xml to your Wix URL.
For example:
www.yoursite.com/blog-feed.xml
This should populate a site full of code. Right-click anywhere on the page and save the file to your computer. You can now navigate over to WordPress's "Tools" section and click "Import." Click the "Install now" link under "RSS."
Run the Importer, and choose your feed.xml file from your computer. Upload the file, and hit the "Import" button.
If you had lots of content on your Wix site, this process might take a few minutes. Once it's done, you'll get a confirmation message. Next, check your blog posts to ensure they all were exported correctly. You can do this by navigating to "Posts" > "All Posts" and clicking "View" under each post.
You'll quickly notice that your text content has migrated, but your images haven't. Unfortunately, these are still hosted on Wix. However, you can migrate these images manually or use a plugin to do this. The Auto Upload Image Plugin is one option. Then you'll have to adjust the formatting to your liking.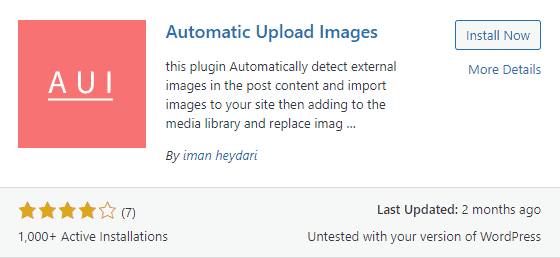 Use a Migration Plugin
Suppose you're not feeling very confident about migrating your content from Wix to WordPress. In that case, a migration plugin could be the answer to (most) of your problems. Plugins handle the majority of the heavy lifting for you. But of course, you won't enjoy the same level of control and insight into the process.
Nonetheless, a plugin can make migration a much less time-consuming process. To use this method, purchase and install your preferred migration plugin on WordPress. Next, connect your Wix site. Then, finally, run the automated migration.
The exact process depends on your chosen plugin. Each should come with user instructions, so it should be relatively easy to tackle the process step by step. Premium plugins will also migrate your metadata, transfer your images, set up 301 redirects, etc.
Copy and Paste Your Website Manually
Your final option is to handle the whole Wix to WordPress migration process manually. If you have a small site and/or you've changed your mind about Wix early on, this might not be too much hassle. But if you have several blog posts and Wix pages, you'll spend many tedious hours on this task.
There's also a risk of missing some of your content and settings, like your meta tags, titles, URL slugs, etc. Unfortunately, once you've completed the migration and said goodbye to your Wix site, you can't get these things back – and you want to avoid that at all costs!
To kickstart the manual migration process, you'll need to create the exact number of pages on your new WordPress website as you had on your Wix site. Next, you'll need to go into each piece of content on your Wix site and copy it across manually to your WordPress pages. The same goes for images, which you'll need to manually re-upload to your WordPress media library.
We can't stress enough that this isn't the best way to migrate your content. Only attempt this if your website is very small and simple!
What to Do After the Wix to WordPress Migration
We've now covered how to migrate your website to your new WordPress site. However, there are a few things left to do to ensure your WordPress site is ready to be your new hub on the web. Here are some best practices to consider:
Recreate your navigation menus. You can't migrate these using the methods above, so you'll need to re-create your navigation menus.
Redirect your old Wix site to your new WordPress site. This is only possible if your old site wasn't a subdomain. Redirection ensures visitors frequenting your old site automatically land on your new one. This process involves pasting a simple redirection code to your WordPress theme/js/directory. If you're unsure how to do this, there are plenty of tutorials online that take you through the process.
Super-charge your WordPress website with plugins. Now that you've switched from Wix to WordPress, it's time to benefit from the extra functionality you have access to. You can use hundreds of WordPress plugins and widgets to enhance security, boost SEO, create popups and contact forms, add calendars, insert photo galleries, and so on. You can even create a robust, fully-fledged eCommerce store using the WooCommerce plugin.
Check all your permalinks and internal links. If you set up your permalink settings before migrating, this might already be in order. Otherwise, update the settings now. Also, check over your internal links on your website to ensure everything connects correctly. Faulty links that don't lead anywhere could hinder the performance of your website and jeopardize your SEO.
Are You Ready to Tackle Your Wix to WordPress Migration?
Wix doesn't make the migration process an easy one. But with these methods, you can still migrate your blog content across without too much hassle. The key here is taking an unhurried, methodological approach to ensure you do the job justice.
As such, if you're not working to a tight deadline and your project is relatively simple, you might be able to migrate from Wix to WordPress yourself. However, more complex projects may require professional help. We also recommend working with an expert if you're unfamiliar with WordPress and/or don't have an in-house team of programmers to help you.
Codeable is a platform that connects you and your project with highly specialized WordPress experts. All Codeable professionals are vetted and experienced in migration projects. If you're looking for a skilled web developer to help with your Wix to WordPress migration, you can submit your project for free! Get a no-obligation, free estimate for an expert migration service.