Looking to migrate your store from Shopify to Woocommerce? Read our guide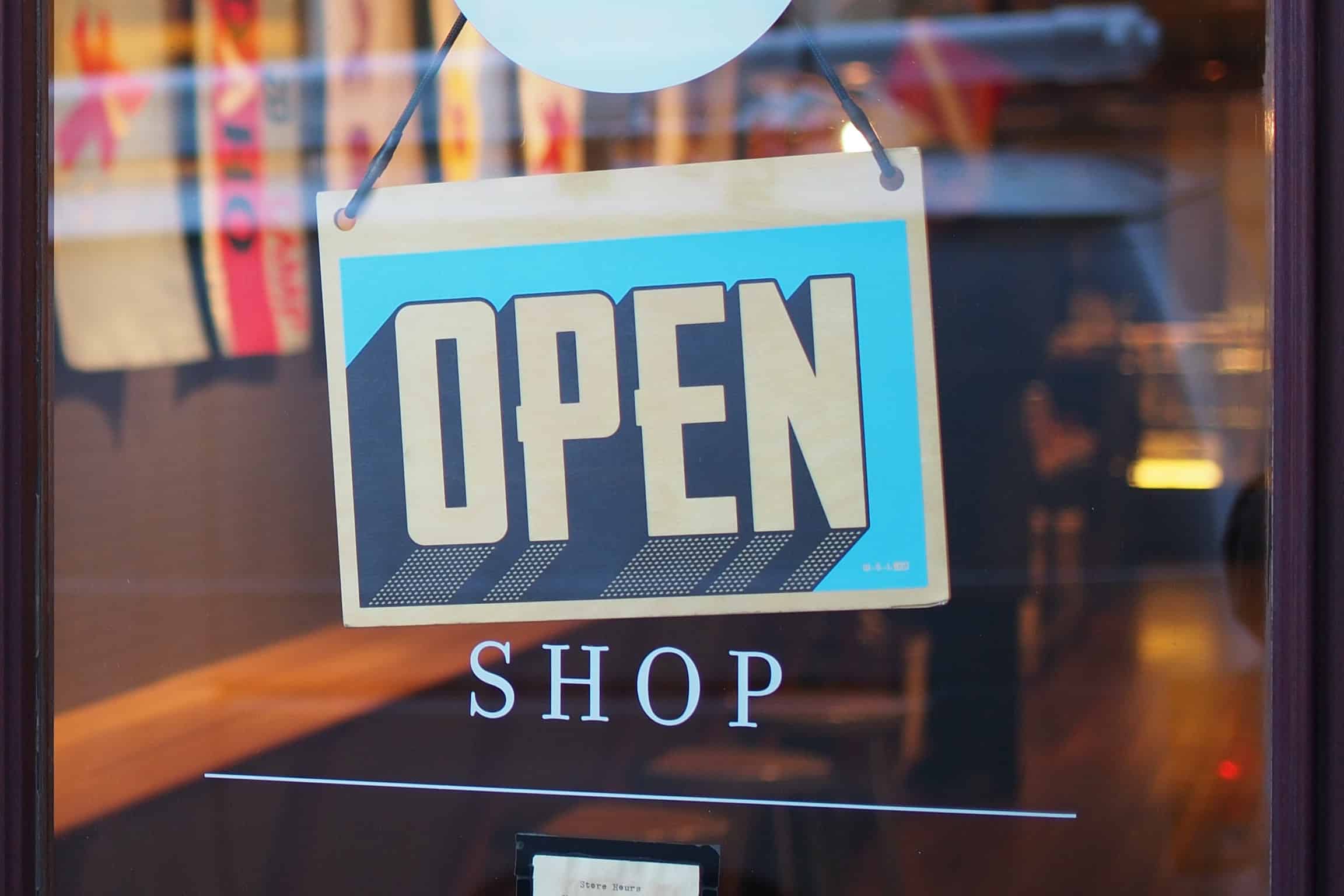 Both Shopify and WooCommerce are well-known eCommerce platforms with a massive pool of active users, and as such, there are good reasons to opt for either.
Still, suppose you've been a Shopify store owner for a while. In that case, you might be thinking about switching it up and migrating from Shopify to WooCommerce.
Why?
Although Shopify's a pretty scalable solution, there comes the point where it becomes too limiting and expensive to satisfy the needs of rapidly growing stores. Alternatively, you might have come to realize that Shopify isn't as flexible as WooCommerce. With the latter, you have complete creative freedom to bring your vision to life.
However, migrating from Shopify to WooCommerce is a delicate process – especially if your online store is your primary source of revenue. You'll need to know how to move all the relevant elements across, including your:
Products
Customers
SKUs
Product prices
…and more.
You can't afford to forget crucial details like coupon codes, product images, or your store's design elements either. Most importantly, it's imperative the migration process doesn't take longer than necessary, so you can get back to selling!
In light of that, we're taking you through our step-by-step guide on how to migrate Shopify to WooCommerce.
Let's get started!
From Shopify to WooCommerce: The Difference
Before you dive straight into migration, it's worth understanding exactly what you're signing up for by migrating from Shopify to WooCommerce. We've already mentioned a few potential advantages. But, that said, WooCommerce is simply different, so you'll need to weigh up for yourself if this change is in your best interests.
So, here are the basics differences between the two platforms:
Cost: Whereas Shopify is a subscription-based eCommerce solution, WooCommerce is a free WordPress plugin. This means you need a working WordPress site to run it. Still, you could potentially save lots of money without paying Shopify's monthly subscription fee.
Hosting and domain name: Shopify comes with hosting, and a free subdomain included. Whereas, WooCommerce includes neither, so you'll need to source appropriate hosting for your WordPress site and purchase a web domain name.
Ease of use: Shopify's an out-of-the-box product. WooCommerce, on the other hand, requires some WordPress know-how. You'll need to spend time tweaking your eCommerce site and understanding how this platform operates to make the most out of it.
Platform type: Shopify is a closed platform – i.e., you can make modifications within the confines of its setup. It also controls how you store customer data and info. In contrast, WooCommerce is an open-source framework with no such limitations. You own all your store data and can make any customization you want.
Backups: Shopify makes you pay for website backups. Whereas, WooCommerce offers these for free.
With these basic differences in mind, let's not forget the many benefits of switching to WooCommerce:
WooCommerce doesn't charge transaction fees if you use third-party gateways. Whereas, with Shopify, you might be paying more than you need and losing out on precious revenue as a result.
On a similar note, WooCommerce empowers you to integrate with a much wider range of payment gateways than Shopify.
WooCommerce affords you complete control over every aspect of your SEO, even down to very technical details. This allows you to finetune your SEO strategy at a more granular level.
WooCommerce is based on WordPress, and therefore comes with its powerful blogging engine!
There's a far-reaching extension plugin repository with more than 54,000 free add-ons to choose from. These make it easy to expand the design and functionality of your store.
If making the switch from Shopify to WooCommerce is what you want, there are a few options available to you:
Manual migration using a CSV file
Using a migration plugin
Hiring help from an expert
We'll take a closer look at each option in a moment.
Shopify to WooCommerce: What to do Before Migration
Before you attempt any store migration, it's essential to take a few precautions. These steps will ensure the process goes smoothly and that you don't lose any critical data.
First, create a backup of your Shopify store in case the migration doesn't go to plan.
Then, set up a basic WooCommerce store, so there's a storefront ready and waiting for you to migrate to. Remember to do the following:
Sort out your store's web hosting and domain name
Launch a WordPress website
Install the WooCommerce plugin on WordPress
Build a basic WooCommerce store using the intuitive page builder
Configure crucial details, such as payment gateways. WooCommerce allows you to connect with less popular and more international payment options, so be sure to take some time browsing your options. Don't forget to also set your shipping zones.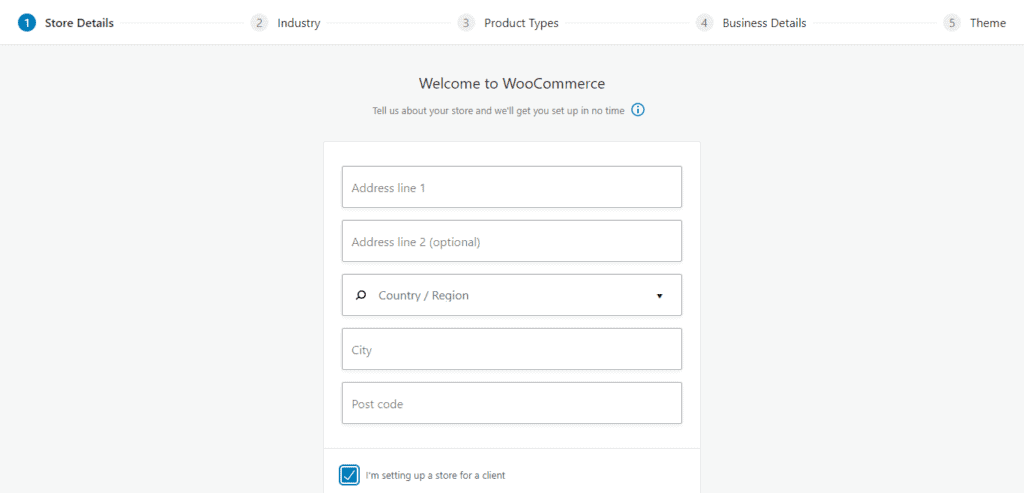 Then, once you've configured all the basic details, activate your store. With all that done, you're ready to start migrating from Shopify to WooCommerce.
Importing/Exporting Store Content with a CSV File
Your first migration option is to import and export your store content manually, using a CSV file. This enables you to download all your products on your Shopify store and import them into WooCommerce.
Note: If you go down this route, your Shopify store won't be running in the background. In other words, you might lose revenue during the migration and, as such, should endeavor to get the process over and done as quickly as possible.
Follow these steps to import products:
Export and download your product data from Shopify by going to Products > All Products from your Shopify Admin board. Click on "Export" and choose all of your products.
In your WordPress dashboard, head over to WooCommerce > Products and select "Import" at the top. This will open the product CSV importer. Click "Choose File" and then select the CSV file you want to import.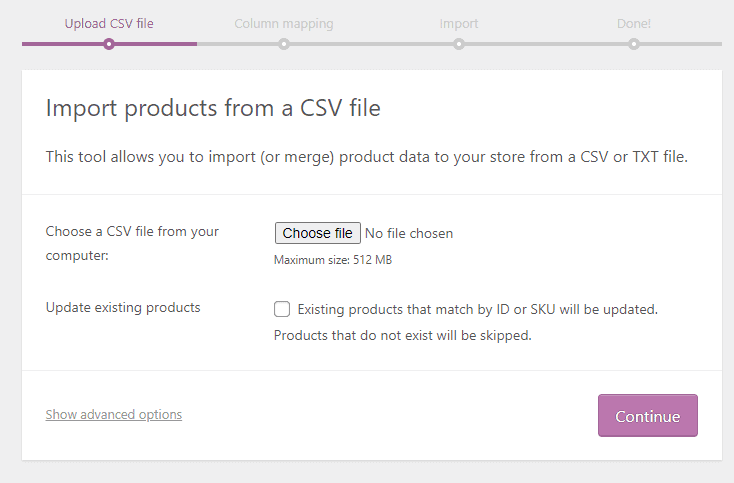 Now, you'll see the column mapping screen. WooCommerce automatically attempts to marry the column names of your Shopify CSV file to WooCommerce product fields. This doesn't always work perfectly, so you might need to map some of these fields independently. Take a look over this and make the necessary adjustments.
Double-check your migrated products include all the pricing, images, SKUs, product variants, and any other details you hoped to carry across from your Shopify store.
Select "Run the Importer" and wait until the import's completed.
Use a Shopify to WooCommerce Migration Extension
Another option when migrating from Shopify to WooCommerce is to use an extension. Two examples of this include SW2, which is free to use, or Cart2Cart, a paid option.
The benefit of a migration extension is that they're (usually) effortless to use. Typically, they involve a simple three-step process. Some extensions, like Cart2Cart, even offer a free demo migration showcasing the migration process before you do it for real.
Another benefit to using this method is that your Shopify store can continue to run in the background. So even if you take some time to finish everything up, you won't lose revenue.
The steps for this process are as follows:
Purchase and install your preferred migration extension.
Connect your Shopify store and get the API key.
Connect the target store and launch the migration. You'll get the option to choose which data to migrate.
Check over all of your data to ensure it migrated correctly.
It's worth noting, free extensions usually only allow you to import a certain number of products. Often, you can't import your entire store. Be aware of these limitations when signing up for a migration plugin.
In contrast, paid solutions often provide a full migration service. However, this doesn't guarantee the absence of bugs during the process, or that products won't be duplicated. So, always check your imported data carefully to make sure everything's in order!
For your reference, our paid example, Cart2Cart, starts at $69.00 for migrating 1000 products, 500 customers, and 500 orders.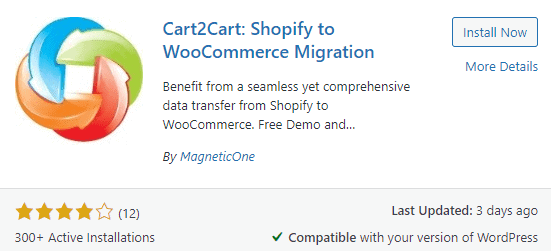 Hire a Professional
With the two options mentioned above, you can attempt migration yourself. If you're careful and backup your data, you can mitigate most risks. However, there are several benefits to hiring someone to handle the process for you.
For one, working with a professional usually results in a hassle-free experience. With a pro working on your migration, you're free to focus on other parts of your business. An expert will know exactly how to migrate all of your store's functionalities, including email marketing automation, discounts, product variations, customer reviews, and more.
A professional will also have undertaken several similar projects before and understand the unique needs of your business. Like the necessity of syncing your store's inventory with the warehouse closest to your customer's location, for example!
So, what's stopping you from hiring a professional?
Many shy away from this option because they don't know how to find the right candidate. But this is actually much easier than you might think, especially using Codeable. We've curated a guide on how to hire the best professional for your project here.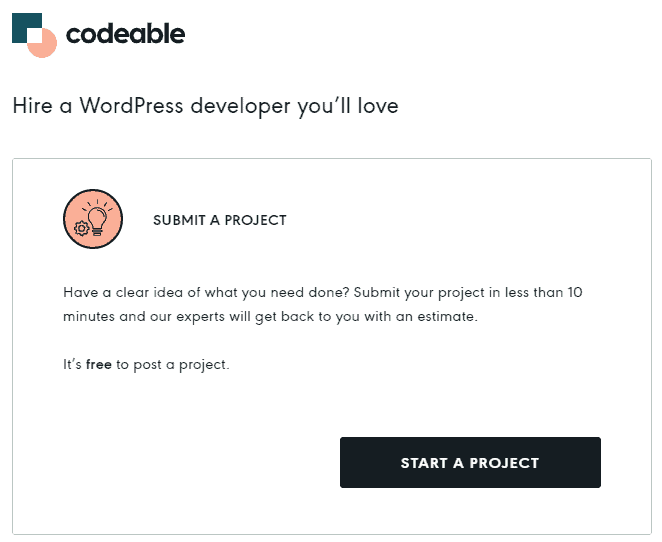 Shopify to WooCommerce: What to do After The Migration
You've done it. You've migrated your Shopify Store to WooCommerce and can now enjoy the extra flexibility and scalability of your new platform.
So what's next?
Following the migration process, you can spend time improving your new WooCommerce store and growing your business. Some of the things you might want to do include:
Optimizing your SEO. WooCommerce allows you to edit every aspect of your SEO, even the most technical ones! Now that you've switched over, it might be time to take a few extra steps to up your SEO game.
Generate content. Your WooCommerce store is powered by WordPress, so of course, you have access to their powerful blogging engine. If you haven't considered launching a blog before, now's the time. You can use your blog content to answer common customer questions, highlight your products, engage customers, etc.
Consider new payment gateways for your digital checkout: Find new, more niche payment gateways and improve the international reach of your eCommerce store.
Create a free backup: This is the easiest way to make sure your new content is safe.
Now, you can also be part of the conversation amidst the WooCommerce community. Enjoy access to one of the most active eCommerce forums in the world and pick up new tips and tricks. 
Are You Ready to Make The Move from Shopify to WooCommerce?
We hope this article has shown you that migrating Shopify to WooCommerce isn't impossible. You can do this on your own, so long as you bring a few skills to the table. However, bigger, more complex projects also come with more risks if you opt for manual or extension-based migration.
For these kinds of projects, consider working with an expert.
Codeable is a platform that introduces vetted WordPress and WooCommerce experts to store owners like you. We'll put you in touch with a few professionals that have previously worked on similar projects to yours and offer the right experience. In other words, you don't have to worry about finding a suitable candidate.
Submit your project today to get a free, no-obligation estimate: 100% risk-free!