Want to customize your WooCommerce shop page? That's a great idea! Your WooCommerce shop page is the most important page on your store. It's where customers will land when they visit your website, so it must look good and be easy to navigate. Creating a better shopping experience will result in happier customers and more sales!
In this post, we'll explore how you can step away from the basic default WooCommerce shop page to a customized, attention-grabbing shop page that creates a better user experience for your customers. We'll look at different ways you can customize your shop, and why you should consider using Codeable.
Why Should You Customize Your WooCommerce Shop Page?
Your shop page is one of the pages created by default when you set up WooCommerce, and it's the first thing customers see when they visit your store. And as you can guess, it's important to make a good first impression – if customers don't like what they see, they'll leave your site without buying anything! How your shop page looks and feels can tell customers more about your business.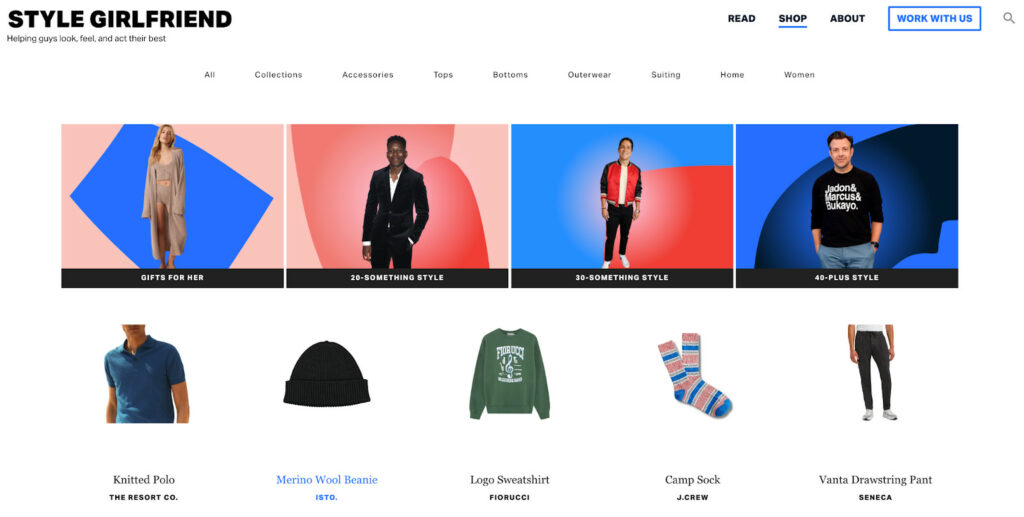 A well-customized page gives your shoppers a great user experience. If your customer comes to your shop and they can't find what they want because your products are hard to sort, they'll most likely be disappointed and leave your site.
Whether you're customizing your shop page or customizing the WooCommerce My Account page, customization enables you to build shop pages that are easy to navigate. You'll be able to add and edit elements that can improve your customers' shopping experience. 
When you customize your shop, you can personalize it to fit your customer's needs. For example, you can add elements such as personalized product videos, personalized guides, and multi-currency and multilingual capabilities.
The default WooCommerce shop page is basic – it has 'shop' as the page title and displays all the products in a grid layout. Good thing there are many ways to customize your shop page – for example, you might want to:
Add a banner image at the top of your shop page which promotes your brand or products.
Add an image slider that displays product photos or product offers in an attractive way.
Add social media icons so that customers can share their purchases on social media.
Add widgets so customers can quickly perform actions like adding items to their cart or signing up for email notifications from your store.
Give customers the ability to filter through your products based on attributes.
Add a featured or best-selling products section to promote your top products.
There are many different ways to customize WooCommerce shop pages based on the level of technicality you're comfortable with. We will look at three different methods in-depth.
Using WooCommerce Blocks or a Page Builder
You can use WooCommerce Blocks and the Gutenberg block editor to build a more customized look for your shop page. This method is best if you want to implement really basic customizations to your shop, which you can easily do by yourself.

These are a few ways you can customize your shop page using WooCommerce Blocks:
Display best-selling, top-rated, newest, on-sale, and hand-picked products.
Display products based on taxonomies, using the Products by Category Block, Products by Tag Block, Products by Attribute Block, etc.
Display reviews on your store, which you can segment by product or category.
Add active product filters or filter products by price or attribute.
Display the customer's cart contents and the checkout page directly on the shop page.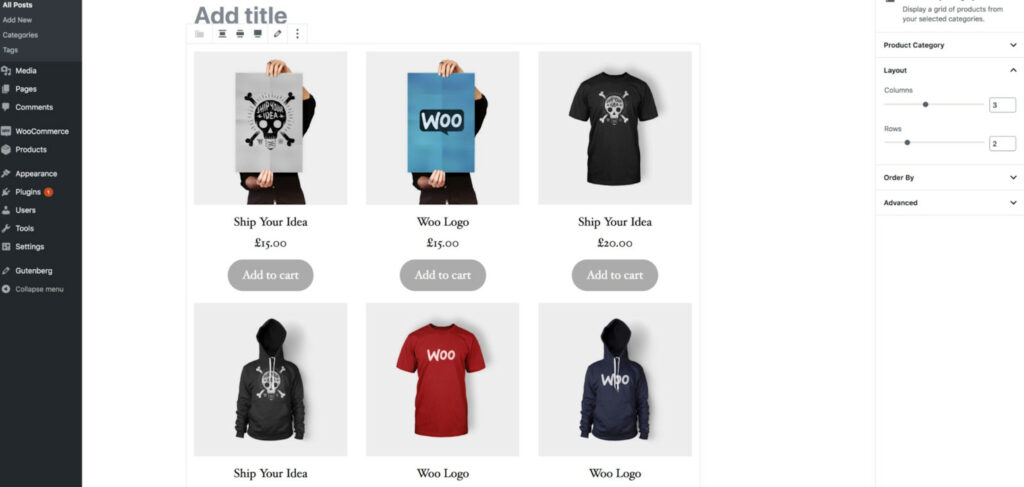 You could additionally use a page builder like Elementor or Divi if your WordPress is compatible with it. A page builder is somewhat similar to Gutenberg in the sense you can use widgets to extend the functionality of your site pages, but a page builder is more advanced as it allows you to build on your WordPress theme design, as opposed to simply adding elements and changing the structure of the page. You can consider a page builder if you want to hide elements for your mobile site, set padding and margins, create global elements, etc.
You can check out our guide to using Elementor to create a mobile-responsive site as an example of why a page builder may be a good fit for you.
Using Custom CSS
Alternatively, adding your own CSS allows you to customize the appearance of your shop by overriding the default styles of your WordPress theme. Custom CSS allows you to create "rules" on your shop page or even the overall website.
You can make all kinds of changes using CSS, like editing the order of sections, the thickness of borders, text color, width of content or widget, font size, etc. To add custom CSS, go to Appearance > Customize > Additional CSS.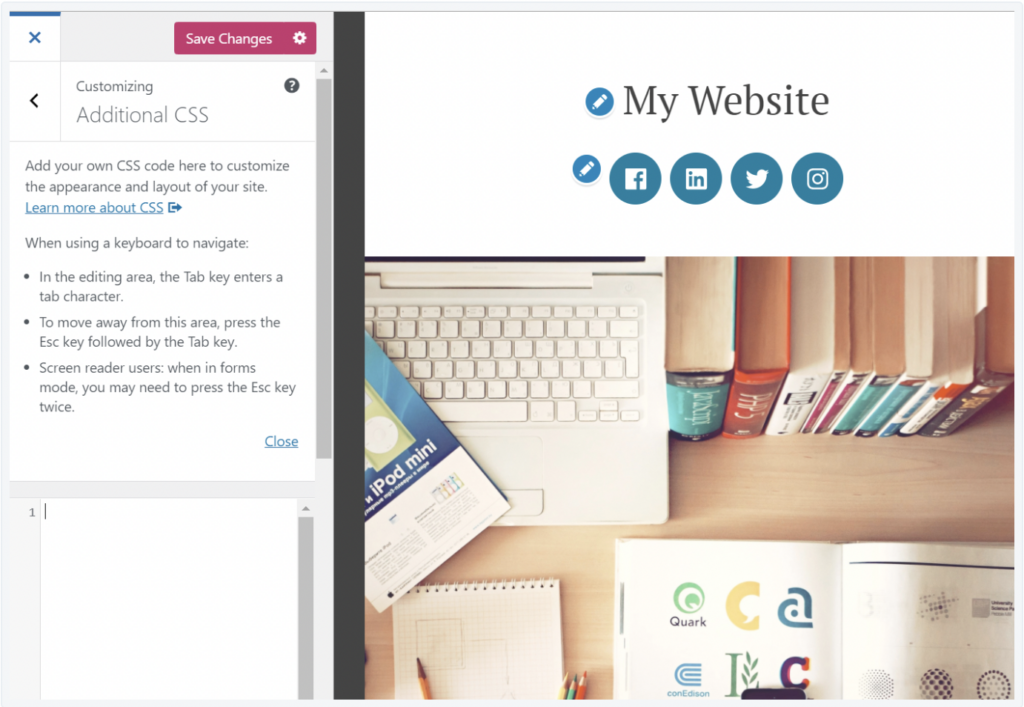 Of course, this is a more technical approach to WooCommerce shop page customization and is only recommended if you have some experience with WordPress development.
Using WooCommerce Plugins
If you're looking to extend the functionality or change the appearance of your WooCommerce store in some way, you will more often than not find a plugin that does what you need it to. It's really easy to customize your shop page with WooCommerce plugins, but you shouldn't fully rely on them, for the following reasons:
Plugins can slow down your site if you have too many, which isn't ideal if you need a lot of plugins to achieve your ideal shop page.
Plugins range in price, but if you have too many it can get very expensive to pay for these annually or monthly.
There are a lot of plugins available, and it can take time to find the ones that really meet your criteria.
We would say it's totally fine to use a few WooCommerce plugins, but don't rely on them for every little thing. If you want to heavily customize your shop page, you might want to consider a solution that will have less of a load on your site.

If you're considering customization plugins for your WooCommerce store, take a look at these three, which all do different things. We're not affiliated with any of them, but we think they're a good place to start:
StoreCustomizer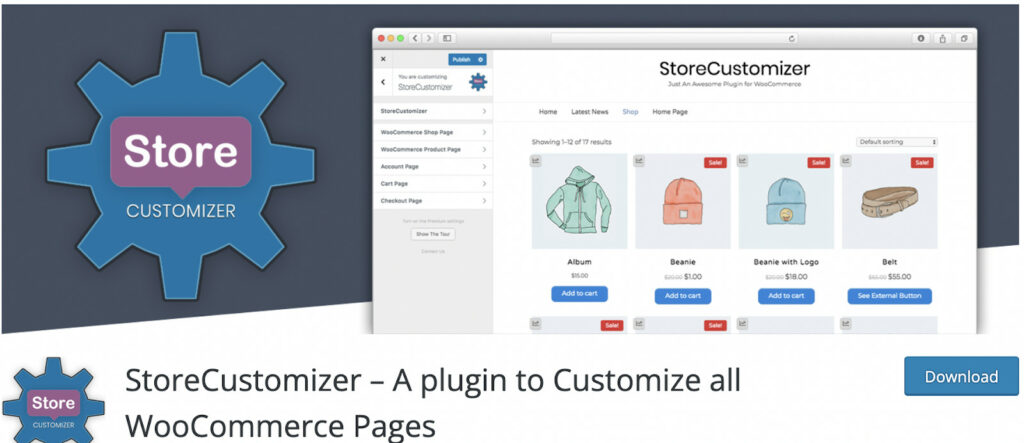 StoreCustomizer is a WooCommerce plugin that can be used to customize many areas of your shop, including the product pages, cart, and checkout pages.
Unlike adding CSS, this plugin doesn't override your theme design. Instead, StoreCustomizer works with the theme you're using to add more design options and functionality to your WooCommerce pages.
The plugin has a free plan that allows you to edit or remove elements, edit text font size and color, customize the design of all store buttons, including cart and checkout buttons, and more.
The pro version gives you access to more advanced customization options, such as adding an Ajax product search anywhere, adding great-looking product badges, etc.
StoreCustomizer will not override the WooCommerce templates. Instead, the plugin adds design options and advanced shop functionality to your existing pages.
To set up the plugin, follow the steps below:
Go to your WordPress dashboard
Click "plugins," then click "add new."
Go over to the plugin search bar and search for "StoreCustomizer."
Install the plugin and activate it.
Alternatively, head over to WordPress.org and download the plugin. Next, go to your WordPress dashboard and upload the ZIP file through the Plugins > Add New > Upload. Finally, go to WordPress Menu and activate the plugin.
To configure the app, navigate to WooCommerce > StoreCustomizer in your WordPress dashboard.
You'll find notes on how to configure the free version. For the premium version, you'll need to turn on the setting for each specific pro feature you want to use. Go to Customize > StoreCustomizer.
WooCommerce Product Table Ultimate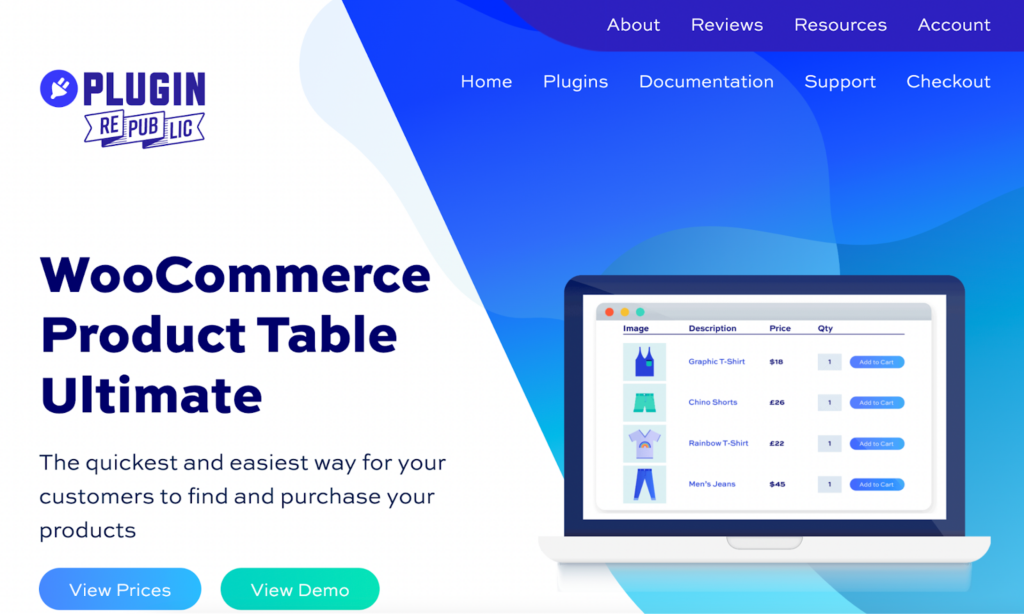 WooCommerce Product Table Ultimate is another plugin you can use to create well-customized shop product pages by displaying your products in a table.
With this plugin, you can add more products to a single page allowing you to give your customers a chance to order more items in one single click. This feature also allows them to filter and sort products faster which is perfect for customers who want to make bulk orders.
The plugin allows you to list products according to category and tags, so if you sell products that can be categorized, this is a feature you would want to make use of.
The WooCommerce Product Table plugin also comes with translation-ready functionality. It's also fully compatible with WPML, LocoTranslate, and other multilingual plugins.
After purchasing the plugin, you'll be able to upload it on your WordPress Website through Plugins>add new>upload. You'll then have to activate it to start using it. Once it's all set up, open the plugin and choose what columns you want to include in your table. This can include product titles, SKUs, descriptions, categories, tags, stock-level attributes, thumbnails, and add-to-cart button.
You can also decide to add multiple products at the same time. This means you'll need to display a checkbox next to each product row. This feature will allow your shoppers to quickly scan down each product row, select which product to add to their cart, and, when done, add all selected products in one click of a button.
WooCommerce Quick View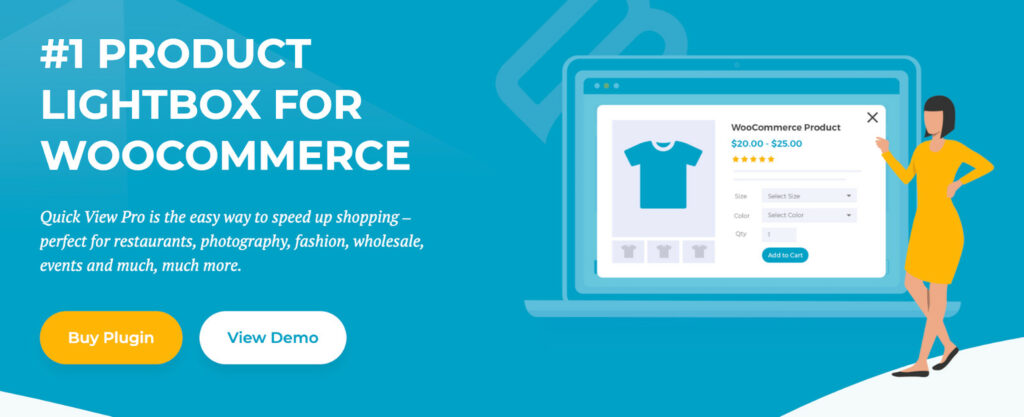 WooCommerce Quick View is a plugin you can use to customize the look and feel of your shop. The plugin lets you choose if you want to show full or partial product info and show or hide images and galleries. It also enables customization of the quick view button text to maximize sales. You can also enable or disable quick view globally to show specific product categories or subcategories.
The plugin allows you to add and edit various aspects of your products, including:
Star rating
Price
Short description
Full description
Add-to-cart button
Categories and tags
Drop-down
Attributes
WooCommerce Quick View makes it easy for customers to buy products from your shop. It also saves time thanks to features like fast ordering, fine-grained control, and an image gallery lightbox.
The Best Method: Use Codeable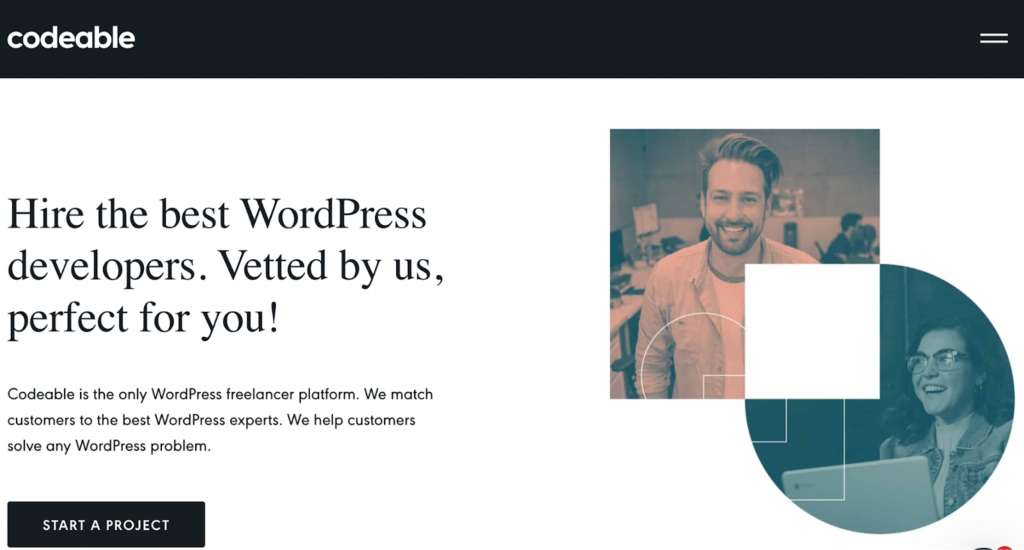 While customizing your WooCommerce shop page is fairly doable by yourself, you may want to enlist an expert to help. There are a few reasons why you may want to do this:
You're unfamiliar with the WooCommerce backend and don't have the time to learn how to dive deep.
You don't know how to find and use the exact plugins you need for your customizations.
The customizations you want to implement are technical, and you're worried about breaking your site.
You want someone who can troubleshoot, find, and fix any errors you may have made during the customization process.
The most stress-free method to customize your e-commerce shop page is to use a service like Codeable. It's the easiest way to connect with experienced, professional developers for all kinds of projects – one-off tasks, long-term custom development, etc.
Codeable is different from other developer hiring platforms. This is because:
Codeable specializes in WordPress and only recommends professional expert coders who are tested and trained.
Once you share your project requirements, you are connected with 3-5 experts with different experiences and hourly rates. You can choose from them according to your budget and preferences.
The developers are affordable, and you only have to pay once the work is complete and you're satisfied with it.
You get a same-day response in Codeable, allowing you to cut down on time.
See what online shop owners say about Codeable:
"We couldn't be happier about our experience. After spending four years working on a buggy, problematic, sluggish WooCommerce site that numerous devs had said was as "good as they could get it," a Codeable genius stepped in and saved the day. Professional, fast, courteous, and affordable. So glad we found them!"

NAGA SHAKTI
"Codeable is amazing in many aspects — the focus on quality, the quality assurance guarantee, the quality of the freelancers themselves, as well as the overall platform. I also appreciate you can find good developers close to home or search for developers who best suit your project or working style. Thank you!"

ANDREW KEAVENEY
Customize Your WooCommerce Shop Page with Codeable
Customizing your WooCommerce shop page should be among the first things you do once you start selling online. It will ensure you give your customer a good first impression of your business and a great user experience.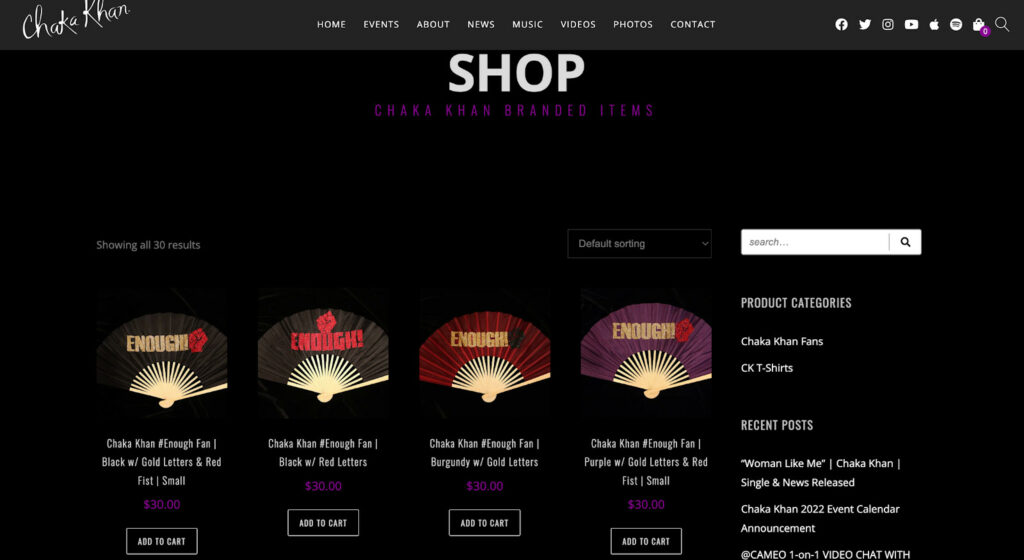 You could use WooCommerce blocks or a page builder to customize your WooCommerce shop page by yourself. You can also decide to install plugins designed for customizing WooCommerce shops. If you have some technical experience, you can try adding custom CSS to your shop page. But if you want to take things a step further, let an expert from Codeable handle all the customization for you.

If you want to totally change the look and design of your WooCommerce shop page, or if you want to add some kind of functionality that can't easily be achieved with a plugin, then Codeable is definitely the way to go. But you might also want to consider Codeable if you don't want to rely on plugins or don't have time to learn how to customize the shop page yourself. Whatever it is you need, you can submit your brief and describe exactly what you want, and you'll get matched with experts who will scope out and complete the entire project.
Share your project on Codeable and let an expert handle every aspect of customizing your WooCommerce Shop.