If you're an online store owner and you start noticing limitations with your current eCommerce platform, it's wise to quickly find a solution. Often, this involves transitioning to an application that better suits your needs and can scale alongside your business. Alternatively, such a change might be inspired by the fact your current platform's undergone drastic changes.
This is what happened to Magento. The platform was acquired by Adobe in 2018 and has since been renamed 'Adobe Commerce". As a result, there are two versions on the market: The free, open-source version of Magento and a hosted solution (Magento Commerce).
While Adobe promised that the new Magento Commerce would 'seamlessly integrate into the Adobe Experience Cloud,' this wasn't what all users were after. More importantly, support for Magento 1 (both the open-source version and Magento Commerce) was discontinued in June 2020, leaving you stranded if you run into any bugs.
Whether you have concerns about your future with Magento or are already noticing some troubles, migrating to a reliable platform like WooCommerce might now be on the cards.
So now, the question remains: How to handle the migration process?
You can deal with the Magento to WooCommerce migration independently, given some groundwork, patience, and know-how. So, in this article, we're pointing you towards the proper steps.
What Does The Future for Magento Users Look Like?
If you've been happy with Magento 1 so far, migration probably isn't your favorite idea. But, unfortunately, with the end of Magento 1 as we know it, users were urged to transition to Magento 2 before June 2020. Regrettably, this isn't a migration everyone is ready to make – not least because Magento Commerce comes with a significant price tag.
Aside from the risk of running into a bug without continued support, Magento 1 users can't protect their brand or customer data any longer. As Magento 1's discontinuation also means no more security updates or new features. Magento users had to transition to Magento 2 to continue benefiting from everything Magento had to offer.
However, Magento 2 is, in fact, built on an entirely different technology to Magento 1, meaning the transition isn't as simple as you might expect. In fact, many who transitioned to Magento Commerce had to rebuild their stores from scratch.
At this point, we're assuming that most users of Magento 1 have already transitioned to Magento 2. That's why for the rest of this article, we're focusing on how to transition from Magento 2 to WooCommerce.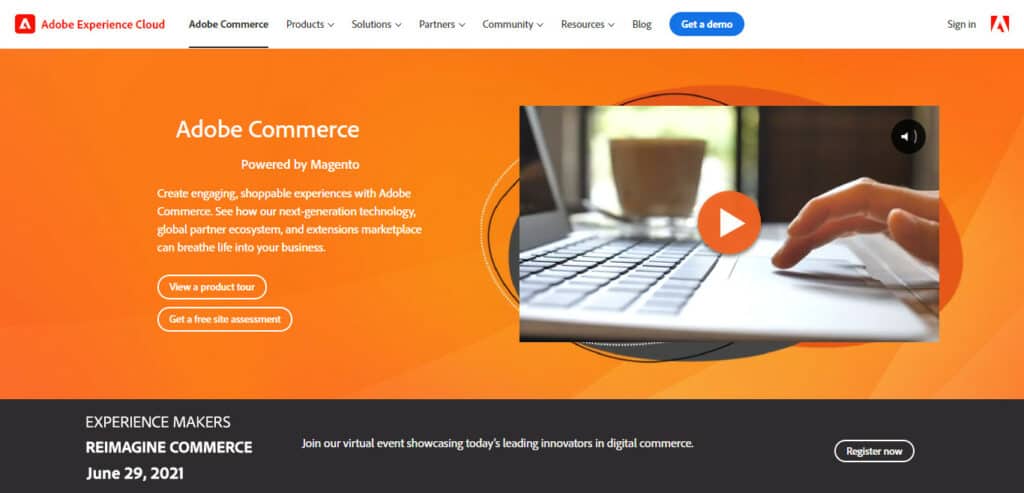 Magento vs. WooCommerce: How Are They Different?
Change is often scary. But it also presents an opportunity for growth and the chance to benefit from new advantages. That said, here's how Magento Commerce and WooCommerce differ the most:
Basic functionality and cost: Magento Commerce is a paid-for service with variable pricing based on your sales volume. You need to buy a license to run your store, and the price tag is by no means cheap. On the other hand, WooCommerce is a free WordPress plugin. It requires you to have a WordPress website up and running, web hosting, and a domain name. It's also worth purchasing an SSL certificate for security.
Audience: Magento's audience is predominantly medium to larger online stores. Whereas, WooCommerce is suited to all business sizes, from solopreneurs to enterprise-level organizations.
Setup and customization: To create, launch and maintain a Magento store (or Adobe Commerce Cloud store), you need a developer, IT team, or agency. This presents a much higher initial cost than WooCommerce does. Providing you have the right know-how or access to a web developer, Magento is highly customizable. In contrast, it's much easier to customize WooCommerce without any coding skills. Of course, you'll need some knowledge of how to operate WordPress. Still, the platform is relatively intuitive, and there are many helpful articles online to guide your way.
Ease of use: Magento's admin panel isn't user-friendly and requires some technical help to operate. In comparison, WooCommerce has an intuitive admin panel that those without technical knowledge shouldn't have trouble navigating.
Community: Both Magento and WooCommerce benefit from extensive and active online communities. However, because Magento's community is mainly developer-focused, help isn't always accessible to newbies. Whereas the WordPress and WooCommerce communities provide unrivaled support with a wealth of knowledge shared online, so you're bound to find the answers to all your faqs with just a quick Google search.
To Switch From Magento to WooCommerce, You Have Different Options…
Now that we've covered Magento's and WooCommerce's core similarities and differences, hopefully, you have a better idea of whether to make the switch.
How you migrate from Magento to WooCommerce depends on the complexity of your eCommerce store and your own level of technical skills. You'll also have to consider how much time you have for the project. That said, let's explore the main options:
1. Manually Importing and Exporting
This process is free and relatively straightforward, but some info could get lost along the way if you aren't very diligent or don't know what you're doing.
First, you'll need to export your Magento products as CSV files. Then you'll have to navigate to WooCommerce's Product page from your WooCommerce dashboard and click import. Next, select the CSV file on your computer and check the column mapping screen that appears.
WooCommerce will try to automatically match the column names of your Magento CSV file to the WooCommerce product fields. You may need to modify some of this data. This can be done using the dropdown menus beside each row; once you're happy that all the data is in place and correct, run the importer. All that's left to do is wait for the process to finish.
Repeat this process for each CSV file.
Manual migration from Magento to WooCommerce is time-consuming, and errors can creep in. That's why it's worth considering the options below:
2. Use a Plugin to Migrate From Magento to WooCommerce
If you don't typically handle the technical aspects of your website, we recommend using a plugin for ease of mind. There are plenty of reliable plugins on the market that make the Magento to WooCommerce transition much quicker and easier. This means you can focus on your store's design and setup sooner.
A few example migration plugins include:
What to Do Before Your Magento to WooCommerce Migration
With any website migration, Magento included, the real work lies not so much in data migration but in setting up the necessary groundwork:
Sort out your hosting and domain name. First, check the domain name you used on Magento is available and hasn't been registered by any other user on your chosen hosting platform. If it is, you'll need to think of a new domain name. There are plenty of hosting providers that offer managed hosting specifically for new WooCommerce stores. These plans are often scalable and provide valuable security perks like regular automated back-ups.
Install WordPress and add the WooCommerce plugin. Before beginning the migration process, you need to build the bare bones of your new store. So, link up your hosting and domain, give your new site a title, and install the WooCommerce plugin.
Select a WordPress WooCommerce theme. Thousands of beautiful WordPress and WooCommerce templates are available, both from the platform itself and from a range of professional third parties. Select a theme that complements your brand's aesthetic and start customizing your site.
Select and install WooCommerce extensions. WordPress offers incredible flexibility where plugins and extensions are concerned. So, go ahead and install the most important extensions for your store's needs. A few must-haves to consider include:


Jetpack for data security
LiveChat to increase customer engagement
Yoast SEO to optimize your website for search engines – this comes in handy for optimizing your meta titles, meta descriptions, amongst others, to boost your SEO ranking.
Linking up your favorite email marketing service to launch email campaigns and provide order status notifications
…These are just a few examples, but you get the gist.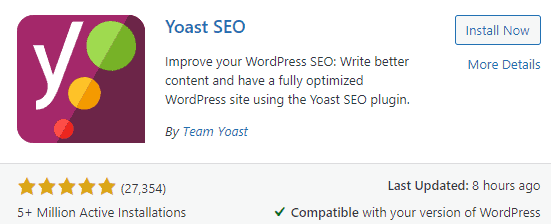 Use a Plugin to Migrate from Magento to WooCommerce
As we said, using a plugin is often times the safer option for users that don't have a lot of technical knowledge. So, here are a few simple steps to migrating from Magento to WooCommerce with your chosen plugin:
1. Purchase and Install Your Chosen Migration Tool
Note: The cost of an extension like Cart2Cart or Litextension hinges on the number of products you want to migrate. That's as well as how many customers and orders you wish to transfer. Cart2Cart comes with a free demo migration so you can check if its service meets your needs before you purchase.
In comparison, FG Magento is free, but you'll need to get the Premium Version to migrate critical data transfer like customers, orders, tax classes, product variants, and product attributes.
2. Choose the Data You Want to Migrate to Your WooCommerce Site
This could include:
Product data (names, prices, descriptions, SKUs, weights…)
Product images and thumbnails
Tax classes and the relevant %
Customer's data (names, emails, addresses…)
Orders (order number, date, status, price, discounts, shipping)
Coupon codes and other discounts
Page titles, product categories, URLs, and descriptions
3. Launch the Migration
It's as simple as that! Each Migration plugin will have a slightly different process, but you'll be shown step-by-step what to do. Then, just run the plugin once you've filled out all the required fields and wait until it's done!
After the Migration
After the migration, check that everything is in order. This is when you'll get a chance to think about how to improve and promote your online store. Now's the time to make use of all of WooCommerce's capabilities, SEO optimize your website, and delve into the vast range of plugins and themes that could make your store perform more efficiently.
Sometimes, even migration plugins aren't the right solution. For example, suppose you run a complex store. Your time is better spent on other business areas, like sales, marketing, or heading up your customer support team. In that case, you might not want to bother with the migration. Instead, hiring an external provider to help you, like an agency or freelance developer, could be the better way to go.
Whatever you choose, it's vital to take the Magento to WooCommerce migration process seriously and be careful and detail-oriented throughout. Remember, getting the migration wrong might mean further hours of maintenance and correction further down the road, resulting in an unnecessary dip in profits.
Ready to Migrate from Magento to WooCommerce? We've Got You Covered.
Full migration from one eCommerce platform to another can be a complicated ordeal if you don't enjoy digging through products and customer information. However, the right expert can help you through this crucial stage and get you set up as quickly as possible.
Codeable helps small to medium-sized businesses migrate from Magento to WooCommerce by putting them in touch with vetted and experienced experts in migration services. These developers have experience in similar WooCommerce projects and can reliably migrate your content across.
Submit your project on Codeable for free today to get a no-obligation estimate, 100% risk-free!