Codeable Partners Network
A collection of curated hosting providers, theme, page builder and plugin publishers that trust Codeable as their officially recommended advanced development & customizations partner. Endorsed by the Codeable expert community.
Plugin publishers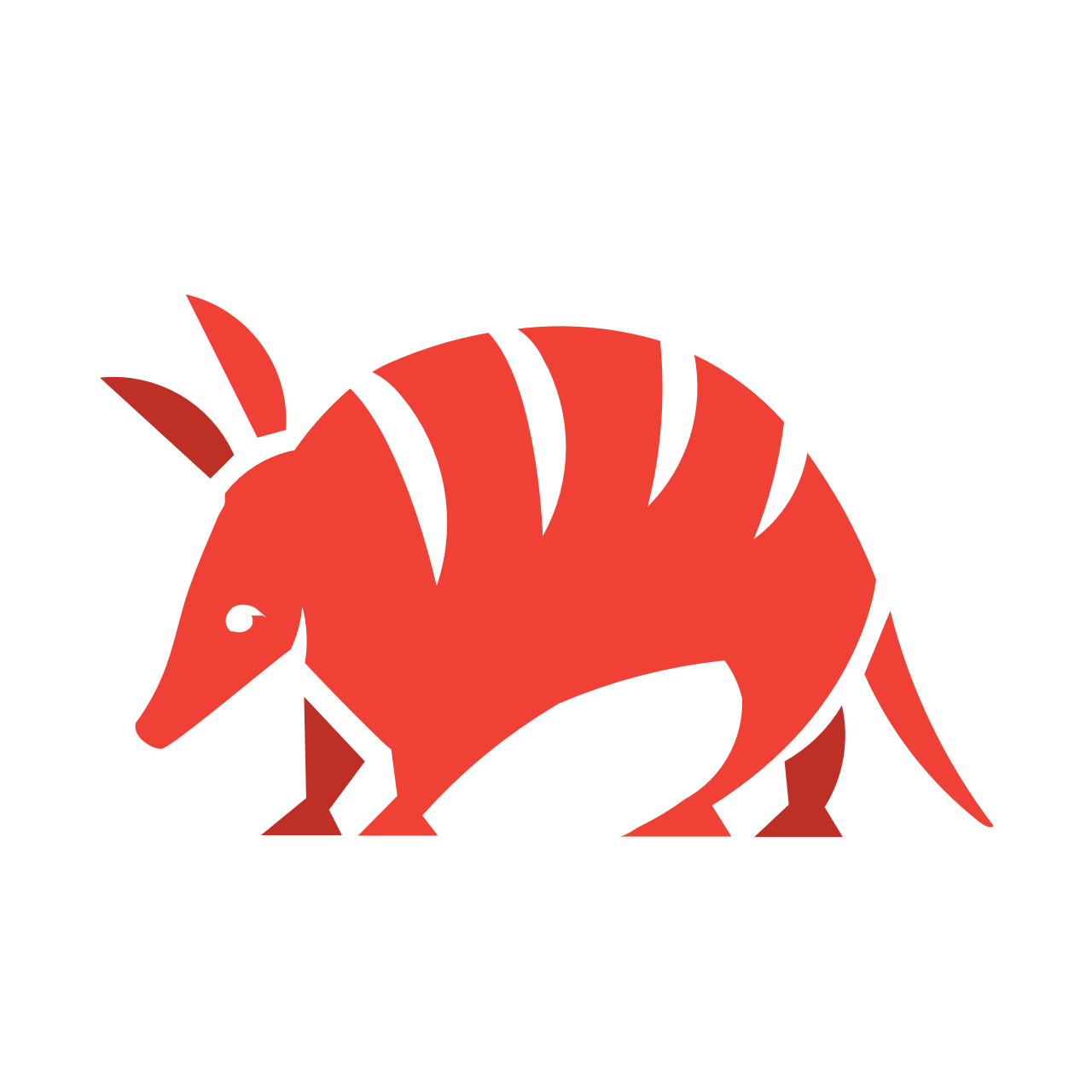 AAM Portal (by VasylTech LLC)
Partner Since 06/2023
AAM portal is an honest place where you can find all you need to define a better access strategy for your unique requirements with the help of a few free and premium WordPress plugins.

Advanced Custom Fields
Partner Since 04/2018
Content editing made easy. Use the Advanced Custom Fields plugin to take full control of your WordPress edit screens & custom field data.
Aelia
Partner Since 10/2014
WordPress plugins to internationalize your store. Specializing in the development of solutions, plugins and themes for WordPress, WooCommerce and Easy Digital Downloads.

Ally Drez
Partner Since 02/2021
Specializes in website development, personalized hosting plans and cloud server setup, migration and management. Their experienced team permits them to offer domain registration, technical project management, digital communication consulting, as well as graphic work and branding.

Amelia
Partner Since 06/2019
Amelia is a simple yet powerful automated booking specialist, working 24/7 to make sure your customers can book appointments or events and pay online even while you sleep!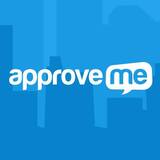 ApproveMe
Partner Since 06/2017
Helps businesses simplify (and automate) the document signing process. While they are the creators of WP E-Signature (a UETA/ESIGN/GDPR compliant WordPress powered document signing plugin); they have been developing a next generation SaaS app that helps businesses increase revenue and integrate their own unique document signing workflow with their favorite third-party apps.

Autoship Cloud
Partner Since 07/2019
Upgrade your subscribe and save, product subscriptions, and repeat deliveries with Autoship Cloud for WooCommerce Subscription products – a flexible and scalable program that customers love!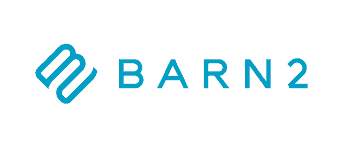 Barn2
Partner Since 05/2016
Barn2 is a small but perfectly formed software company specializing in WordPress and WooCommerce plugins. They develop reliable, professional, high-quality plugins for a wide range of customers all over the world.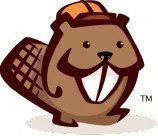 BeaverBuilder
Partner Since 03/2019
BeaverBuilder aims to simplify website building for WordPress users by offering a drag-and-drop page builder plugin. With a user-friendly interface and a variety of pre-built templates and modules, the website enables users to create visually appealing and responsive websites without the need for coding skills.

BlockLAB
Partner Since 10/2019
Utilising the power of blockchain technology, hydro-electric power and nature, BlockLAB is a business that is dedicated to building data infrastructure that is more efficient and affordable than anything else on the market whilst also being one of the most environmentally friendly data centres in the world.

Bolder Elements
Partner Since 06/2016
Bolder Elements offers a range of premium Magento extensions and services designed to enhance the functionality and performance of e-commerce websites. Their goal is to provide effective solutions for optimizing online stores, improving customer experiences, and driving sales growth.

Castos
Partner Since 05/2020
Castos aims to help individuals and businesses create and grow their podcasts. They provide podcast hosting services, distribution to popular platforms, analytics to track performance, and additional tools like transcription and video podcasting to enhance the podcasting experience.

Chatty Mango
Partner Since 03/2021
Chatty Mango aims to enhance customer engagement and support by providing innovative live chat solutions. They offer a range of services such as customizable chat widgets, automated chatbots, and real-time analytics to help businesses effectively communicate with their website visitors and improve customer satisfaction.

Code Snippets
Partner Since 10/2023
Code Snippets is an easy, clean, and simple way to run code snippets on your site. Safely keep all your website's code snippets customizations together in one convenient dashboard.

Contact Form 7
Partner Since 04/2018
Contact Form 7 can manage multiple contact forms, plus you can customize the form and the mail contents flexibly with simple markup.

Cozmoslabs
Partner Since 11/2018
Cozmoslabs is dedicated to providing WordPress users with powerful tools and plugins to enhance their websites and simplify complex functionalities. Their services include creating user-friendly membership and e-commerce solutions, as well as offering intuitive plugins for event management and user registration, helping users optimize and streamline their WordPress websites.

Demand.io
Partner Since 02/2023
Demand.io focuses on providing digital marketing solutions and services to businesses. Their goal is to help businesses improve their online presence, generate leads, and increase conversions through a variety of services such as search engine optimization (SEO), pay-per-click (PPC) advertising, social media marketing, and website development.

Elementor
Partner Since 04/2018
Elementor is dedicated to offering a powerful and user-friendly website builder for WordPress. Their goal is to empower individuals and businesses to create professional and visually stunning websites without the need for coding or technical expertise. Through their intuitive drag-and-drop interface and extensive library of design elements and templates, users can customize and build websites that meet their unique needs and aesthetic preferences.

Event Espresso
Partner Since 07/2018
Easy event registration & ticketing for WordPress. Powering 40,000+ event websites; $100 million in ticket sales per year!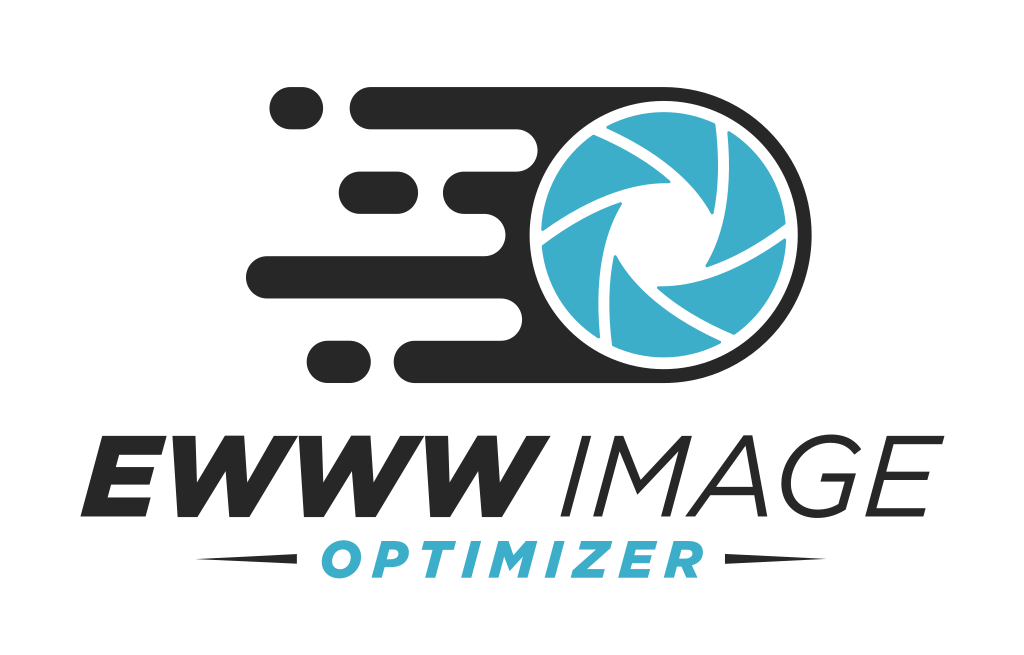 EWWW Image Optimizer
Partner Since 08/2018
EWWW Image Optimizer gives you all the tools you need to help you speed up your site and keep your visitors coming back for more!

Extendify
Partner Since 01/2023
Extendify aims to simplify and enhance the experience of building websites on WordPress. Their goal is to provide a collection of high-quality, customizable WordPress themes and plugins that enable users to quickly create and customize websites with ease. By offering a range of pre-designed templates and functional extensions, Extendify helps individuals and businesses streamline their website development process and achieve professional results.

FacetWP
Partner Since 12/2016
FacetWP is focused on providing a powerful search and filtering plugin for WordPress. Their goal is to help website owners improve the user experience and navigation by offering advanced filtering options that allow visitors to quickly find and sort content based on specific criteria. With features such as faceted search, live filtering, and customizable facets, FacetWP empowers users to create dynamic and interactive websites that facilitate efficient content discovery.

Fly Plugins
Partner Since 04/2017
Fly Plugins aims to offer a range of premium WordPress plugins to enhance the functionality and features of WordPress websites. Their goal is to provide innovative and reliable solutions that address specific needs, such as membership management, e-commerce, event registration, and more. Through their plugins, FlyPlugins helps website owners optimize their WordPress sites and achieve specific objectives with ease.

forgemedia
Partner Since 04/2021
Developed WordPress plugins and craft actionable content. digital agency run by two brothers, Brian and Brett Jackson. Both share a passion for performance-driven WordPress development and crafting actionable content derived from first-hand experience. Helping businesses take strategic leaps forward is the goal.

Formidable Forms
Partner Since 06/2017
The most advanced WordPress form builder.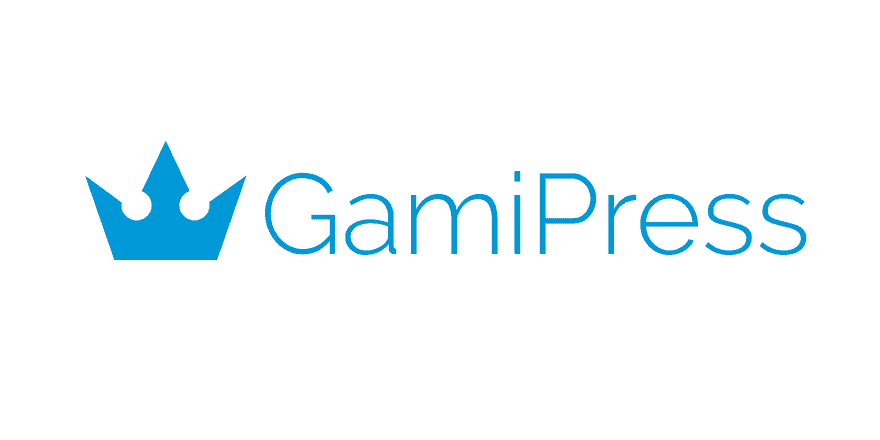 GamiPress
Partner Since 04/2019
GamiPress lets you award your users with digital rewards for interacting with your WordPress website.

Gaucho Plugins
Partner Since 08/2022
Top-notch creators of WordPress plugins, including Payment Page, Split Pay Plugin, Domain Mapping System, Limb Gallery, and China Plugins Bundle.

Gravity Forms
Partner Since 05/2016
Gravity Forms is the easiest, most trusted tool to create advanced forms for your WordPress-powered website.

Gravity Wiz
Partner Since 01/2018
A small company dedicated to providing awesome Gravity Forms resources in the form of snippets, tutorials and plugins.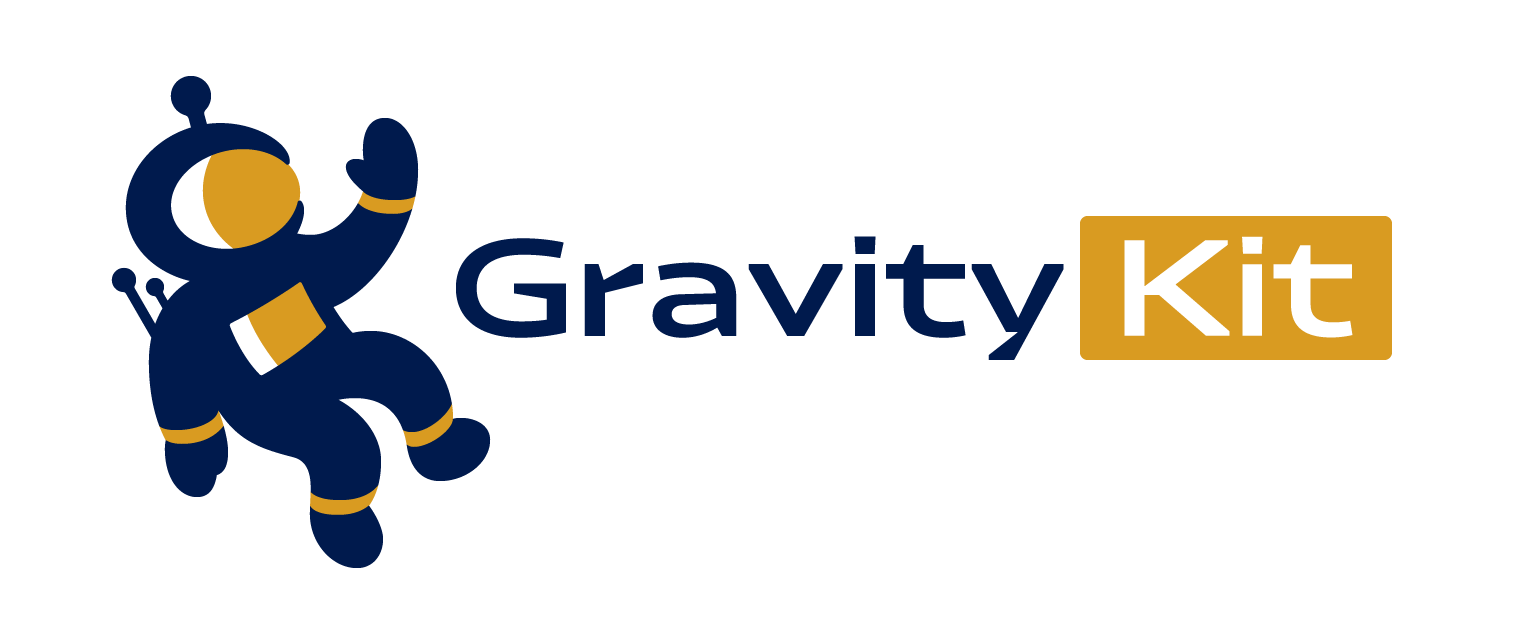 GravityKit
Partner Since 04/2023
GravityKit provides a toolkit of essential Gravity Forms add-ons. Get the best solutions for displaying, importing, editing, and exporting Gravity Forms entries.
HivePress
Partner Since 11/2020
A free multipurpose WordPress plugin that allows you to create any type of directory and listing websites in next to no time.

Iconic
Partner Since 06/2016
Optimize your store with Iconic's feature-rich, sales-boosting WooCommerce plugins.

JackMail
Partner Since 10/2018
The first WordPress Plugin including a professional SMTP server.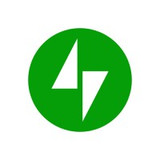 JetPack
Partner Since 07/2020
Provides easy‑to‑use, comprehensive WordPress site security so you can focus on running your business.
Keyspider
Partner Since 07/2023
Keyspider Search offers a lightning-fast and customizable site search solution for websites and web applications. Our intelligent search technology is designed to deliver tangible benefits to our customers. It helps drive revenue growth, lower customer support costs, enhance customer satisfaction, boost website engagement, and improve employee productivity through scalable knowledge management. With Keyspider Search, finding information becomes effortless, providing a seamless search experience for users.

Leaky Paywall
Partner Since 06/2021
Leaky Paywall specializes in providing a flexible and customizable paywall solution for digital publishers using WordPress. Their goal is to help publishers monetize their content effectively by offering subscription-based access, metered paywalls, and other payment models. With features like user management, content restriction, and payment integration, Leaky Paywall enables publishers to implement and manage their monetization strategies while providing a seamless user experience for their audience.

LearnDash
Partner Since 10/2018
The #1 choice of Fortune 500 companies, major universities, training organizations, and entrepreneurs worldwide for creating (and selling) their online courses.
LifterLMS
Partner Since 05/2016
Save money and increase learner success from your customizable course or membership website that you own and control. All-in-one affordable LMS system to start, run, and grow your business.

MailChimp4WP
Partner Since 05/2018
Make it easy for your visitors to subscribe to your Mailchimp email audiences. This plugin is being actively used on well over 2 million WordPress sites, has over 40 million downloads and 98% of all users rate it with 5 stars.

Mailster
Partner Since 07/2020
Mailster is an easy to use Email Newsletter Plugin for WordPress. Create, send and track your Newsletter Campaigns without hassle.

MemberMouse
Partner Since 12/2020
WordPress membership plugin built to support anything you can dream up. Explore the pioneering features that empower coaches, entrepreneurs, course creators and more.

MemberPress
Partner Since 11/2017
The "All-In-One" membership plugin for WordPress.

Newsletter Glue
Partner Since 09/2001
Newsletter Glue is a newsletter plugin for WordPress. Build beautiful newsletters in WordPress in half the time, without code.

Ninja Forms
Partner Since 06/2018
The Drag and Drop WordPress Form Builder
NitroPack
Partner Since 01/2023
NitroPack is the leading all-in-one performance optimization solution for 180K+ websites on WordPress, WooCommerce, OpenCart, and Magento. Leverage 35+ fully-automated features to achieve quick load times, improved Core Web Vitals, and better user experience.

Object Cache
Partner Since 03/2023
Reliable, highly-optimized, and fully customizable, with a dedicated engineer when you most need it. The opt-in logging module provides useful insights and makes tracking down those bugs as easy as a walk in the park.

OnTheGoSystems
Partner Since 02/2019
OnTheGoSystems develops, sells and supports software that powers over a million commercial websites since 2008.

Paid Memberships Pro
Partner Since 08/2019
Restrict content, manage member subscriptions with recurring payments. User registration, custom profile fields, and robust member management.
Perfmatters
Partner Since 04/2021
Perfmatters is a lightweight web performance plugin designed to help increase Google Core Web Vitals scores and fine-tune how assets load on your WordPress site.

Pods Foundation
Partner Since 02/2020
Pods Foundation, Inc exists with the sole purpose of furthering the mission of the Pods and WordPress open source projects. Donations are not tax-deductible, but they do make a difference and go towards covering various costs listed below.