Codeable Partners Network
A collection of curated hosting providers, theme, page builder and plugin publishers that trust Codeable as their officially recommended advanced development & customizations partner. Endorsed by the Codeable expert community.
Plugin publishers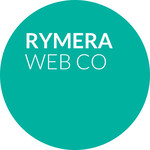 Rymera Web Co.
Partner Since 10/2018
Developers of world-class, premium WordPress plugins & WooCommerce extensions: Wholesale Suite, ThirstyAffiliates and Simple Page Tester. They work with clients from all over the world delivering a range of tools for business owners; Over 350,000 people use their software to power unique features on their websites.
Sandhills Development
Partner Since 04/2020
Creators of AffiliateWP, Easy Digital Downloads, Restrict Content Pro, Sugar Calendar, WP Simple Pay, Sellbird, and Pippin's Plugins.

SearchWP
Partner Since 08/2020
SearchWP is a powerful plugin that allows you to completely customize the site search on your WordPress site and easily create custom search engines and algorithms without code. With improved site search, you can show your visitors the most relevant results to improve your content discoverability and increase sales.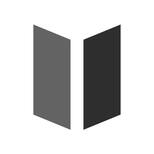 SevenSpark
Partner Since 10/2020
SevenSpark is an independent one-man web design and development studio, dedicated to building the highest quality products. SevenSpark was founded in 2010 by Chris Mavricos, with a focus on WordPress themes and plugins.

Simply Schedule Appointments
Partner Since 07/2019
Simply Schedule Appointments is WordPress's leading plugin for booking appointments, offering a simple yet versatile solution for creating calendars for use in the small business world.
SkyVerge
Partner Since 04/2016
Hundreds of thousands of eCommerce merchants use their software to increase sales, spend less time on management, and more time on what they love.

SnapCreek (Duplicator)
Partner Since 02/2017
SnapCreek is a creator of WordPress plugins, including the Flagship product - Duplicator Pro. With over 30 million downloads, Duplicator successfully gives WordPress users the ability to migrate, copy, move or clone a site from one location to another and also serves as a simple backup utility. Duplicator handles serialized and base64 serialized replacements. Standard WordPress migration and WordPress backups are easily handled by this plugin as are zero downtime migrations.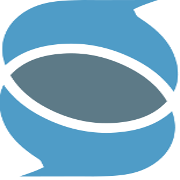 Social Web Suite
Partner Since 05/2019
A Social Media Dashboard deeply integrated with WordPress supports Woocomerce and Gutenberg out of the box. Also supports Shopify, Squarespace, Wix, and Weebly. With Social Web Suite, you can streamline social media management by managing all your social content from one platform.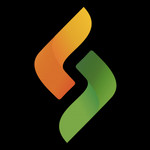 Soflyy
Partner Since 02/2020
An organization that offers website design; the company behind WP All Import, Oxygen, and WP Sandbox; This company enables businesses to import information to professional WordPress websites. Soflyy also develops a drag-and-drop website builder.

SomewhereWarm
Partner Since 09/2018
SomewhereWarm uses WordPress and WooCommerce to build awesome e-commerce tools that have helped thousands of businesses grow.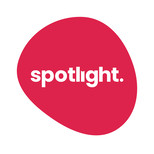 Spotlight WP
Partner Since 09/2020
Also known as Spotlight Instagram Feeds or Spotlight Social Media Feeds; a RebelCode product officially verified by Facebook to make use of the official Instagram API; An easy-to-use and highly customizable solution to adding your Instagram feeds effortlessly to your WordPress site.

Subscription Force
Partner Since 08/2022
Subscription Force is the only full-featured extension to the WooCommerce Subscriptions Plugin that increases your recurring revenue exponentially and efficiently by keeping your customers happy and active.

Templatic
Partner Since 09/2016
Templatic is dedicated to providing premium WordPress themes and plugins for various industries and business niches. Their goal is to offer professionally designed and feature-rich templates that enable users to create visually appealing and functional websites for e-commerce, real estate, directory listings, hotels, and more. Templatic serves as a one-stop solution for businesses looking to establish an online presence with customizable and responsive WordPress themes.
The Events Calendar
Partner Since 08/2018
Calendars, ticketing, and powerful WordPress tools to manage your events from start to finish.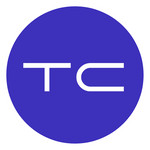 ThemeComplete
Partner Since 04/2016
ThemeComplete is your go-to destination for premium WooCommerce plugins that elevate your online shopping experience. With a strong commitment to quality and innovation, we craft high-quality plugins designed to enhance and optimize your WooCommerce store.

ThemePunch
Partner Since 06/2018
We make fancy stuff that you want on your website.

Toolset
Partner Since 02/2019
Toolset plugins allow beginners and WordPress experts to build custom sites in hours instead of weeks. With Toolset you can build dynamic directory, listing and membership sites without coding.

Viadat Creations
Partner Since 02/2018
Viadat Creations aims to provide comprehensive digital advertising solutions for businesses. Their goal is to help clients maximize their online advertising efforts and drive targeted traffic to their websites through services such as programmatic advertising, audience targeting, retargeting, and data-driven campaign optimization. Viadat offers data-driven insights and sophisticated ad targeting techniques to help businesses effectively reach their desired audience and achieve their advertising objectives.

Watchful
Partner Since 01/2023
Watchful is the only full-featured, website maintenance tool that makes it fast and easy to perform updates for both free and commercial add-ons. With automatic backups, integrated uptime monitoring, activity logging, remote add-on installation, intrusion detection and automated reporting, Watchful is an essential tool for all WordPress & Joomla professionals.

WC Product Table
Partner Since 09/2019
WC Product Table focuses on offering a powerful product table plugin for WooCommerce, a popular e-commerce platform. Their goal is to provide an efficient way for online store owners to display and organize their products in a customizable and user-friendly table format, allowing customers to easily compare and filter products based on various attributes. With features like sorting, searching, and advanced filtering options, WC Product Table enhances the shopping experience and improves product visibility on WooCommerce websites.

WC Vendors
Partner Since 09/2017
WC Vendors is dedicated to providing a comprehensive multi-vendor marketplace solution for WordPress. Their goal is to enable individuals and businesses to create and manage their own online marketplaces, where multiple vendors can sell their products or services. With features such as vendor management, commission tracking, and customizable storefronts, WC Vendors offers a robust platform for building and operating successful multi-vendor e-commerce websites.

We Are AG
Partner Since 11/2019
Payment processing solutions for WooCommerce that you can trust - plugins that offer seamless integration and exceptional support.

Wishlist Products
Partner Since 08/2019
Wishlist Products aims to provide a comprehensive membership site solution for WordPress. Their goal is to enable businesses and individuals to create and manage membership-based websites with ease. They offer a range of features and functionalities such as membership levels, content protection, payment integration, and member management to help businesses monetize their content and build thriving online communities.

WP Full Pay
Partner Since 08/2023
No coding skills required Stripe payments plugin. Start accepting recurring and one-time payments in less than 30 minutes.
WP Fusion
Partner Since 10/2021
WP Fusion specializes in providing powerful integration solutions for WordPress websites. Their goal is to help businesses seamlessly connect their WordPress websites with various third-party tools and platforms, such as customer relationship management (CRM) systems, marketing automation software, e-commerce platforms, and more. By enabling data synchronization and automation between different systems, WP Fusion enhances website functionality, personalizes user experiences, and streamlines business operations.
WP Rocket
Partner Since 05/2018
Recognized as the most powerful caching plugin by WordPress experts.

WP Sharks
Partner Since 12/2017
WP Sharks is focused on providing WordPress plugins and solutions for membership sites and e-commerce. Their goal is to empower businesses and individuals to create and manage membership-based websites, sell digital products, and offer subscription services with ease. Through their plugins, WP Sharks helps businesses monetize their content, protect digital assets, and build thriving online communities.

WP Smack Down
Partner Since 03/2019
WP Smack Down aims to be a comprehensive resource for WordPress users, offering a wide range of services and tutorials to help individuals and businesses effectively navigate and optimize their WordPress websites. It provides detailed guides, reviews, and tutorials on various WordPress themes, plugins, hosting options, and other related topics to enhance website functionality and performance.

WP Video Subscriptions
Partner Since 03/2020
WP Video Subscriptions aims to provide a comprehensive video subscription solution for WordPress websites. Their goal is to help businesses and content creators monetize their video content by offering subscription-based access to exclusive videos. They provide features such as video hosting, payment integration, content protection, and member management to facilitate the creation and management of video subscription services.

wpDataTables
Partner Since 06/2019
WordPress plugin for tables, charts and data management. 40,000+ companies and individuals already trust wpDataTables to work with financial, scientific, statistical, commercial and other data.

WPForms
Partner Since 08/2018
Join 3,000,000+ Professionals Who Build Smarter Forms and Surveys with WPForms.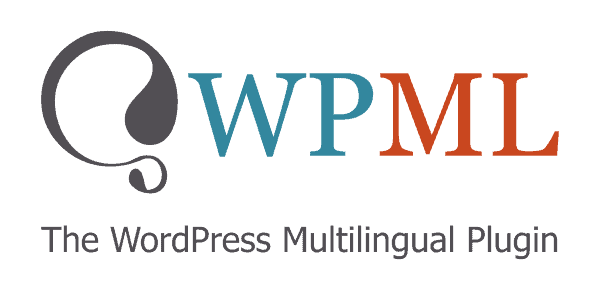 WPML
Partner Since 02/2019
WPML makes it easy to build multilingual sites and run them. It's powerful enough for corporate sites, yet simple for blogs.

WPMU Dev
Partner Since 07/2018
Award-Winning Premium Plugins.

WPZOOM
Partner Since 05/2016
WPZOOM focuses on providing premium WordPress themes and plugins. Their goal is to offer professional and visually appealing design solutions for individuals and businesses, allowing them to create stunning and functional websites with ease. With a wide range of themes and plugins available, WPZOOM caters to various industries and website types, empowering users to enhance their online presence and achieve their desired website goals.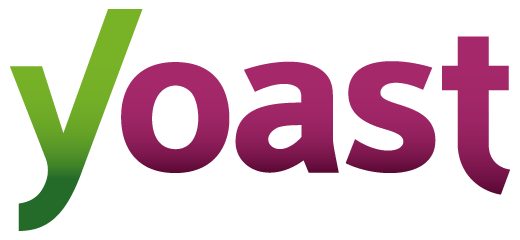 Yoast
Partner Since 05/2023
Yoast helps over 13 million WordPress users with their website's search engine optimization. Their internationally loved software and online SEO courses are designed to help you outrank your competitors.