Codeable Partners Network
A collection of curated hosting providers, theme, page builder and plugin publishers that trust Codeable as their officially recommended advanced development & customizations partner. Endorsed by the Codeable expert community.
Themes/Plugin Publishers

CoCart
Partner Since 01/2020
CoCart started out as an experiment to read the cart data via the REST API as it was not part of the native official WooCommerce REST API. After releasing an MVP of the API, developers responded and saw not only the potential but the opportunity in creating faster headless stores.

CSSIgniter
Partner Since 03/2016
CSSIgniter is all about the design,development and the distribution of affordable but beautiful and fully functional WordPress themes. From magazine and blog themes to business and mobile application showcases, we removed all the confusing parts and kept only what matters for you and your clients.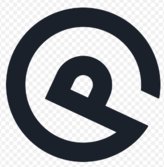 GeneratePress
Partner Since 03/2021
GeneratePress is a free WordPress theme that focuses on speed and usability. In addition to the free theme, we provide a premium plugin that extends the theme, adding more options to help you build your websites.
GravityWP
Partner Since 05/2018
We develop tutorials and add-ons for Gravity Forms, View, Flow & WordPress.

Momizat
Partner Since 08/2016
Built from the ground up to make your site integrated. Now you have all the tools to implement your own creativity no matter how difficult it is without the need for code. Now you have unlimited options thanks to the Momizat Builder and Header Builder.

Odin Design
Partner Since 05/2021
Templates and Themes with a rocking design!

Pixel Union
Partner Since 06/2016
For over a decade, thousands of Shopify merchants and partners have counted on Pixel Union and Out of the Sandbox themes and apps as their go-to ecommerce provider to grow their brands.

PixelDima
Partner Since 04/2018
Builds pixel-perfect WordPress Themes and Plugins and much more. Get everything you need to power your online business and design process.

ShineTheme
Partner Since 04/2016
With the best selling travel theme and an ever-growing number of 15,000 happy customers, the themes they create bring all an innovative solution to businesses.

SiteOrigin
Partner Since 06/2016
SiteOrigin Premium is a collection of powerful addons that enhance every aspect of our products. They improve existing features and add entirely new functionality.
TourKick
Partner Since 10/2018
TourKick provides media and technology solutions with a focus on the real estate industry - so our services are provided to those in the service industry (we serve those who serve). That's why we work hard to provide a lot of value and ease of use. No doubt about it, we deliver a TKO - the goods delivered well.

WebFactory
Partner Since 06/2016
10+ years, 150+ WordPress plugins, 100,000+ sales, 1,000,000+ users. We serve everyone, from mom&pop stores to fortune 500 companies. If it's WordPress, we've done it!

WPExplorer
Partner Since 08/2019
Discover some of the best free and premium WordPress themes & plugins, blogging guides, wp tutorials, marketing tips, how-to's and more.

WS Form
Partner Since 03/2022
WS Form is a plugin developed by a small team of experienced WordPress enthusiasts. Helping you rapidly develop forms for any project requirement.