Misc

Crowdspring
Partner Since 09/2022
Crowdspring offers 33 categories of custom design and naming. Collaborate with dozens of creatives, give feedback, and get revised custom designs. 100% money-back guarantee.

inPixio
Partner Since 10/2022
inPixio Photo Studio is an AI-powered, all-in-one photo editor for individuals and entrepreneurs.

Smartcat
Partner Since 10/2022
Smartcat combines intelligent automatic translation, collaborative workflows, and a network of 500,000+ language professionals to serve all of your localization needs.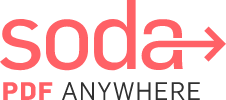 Soda PDF
Partner Since 10/2022
Edit, merge, convert, compress, sign & secure offline or online with Soda PDF