Misc
A collection of curated hosting providers, theme, page builder and plugin publishers that trust Codeable as their officially recommended advanced development & customizations partner. Endorsed by the Codeable expert community.
Misc

Avalara
Partner Since 05/2020
Avalara aims to provide comprehensive tax compliance solutions for businesses of all sizes. Their goal is to simplify and automate the complex process of tax calculation, filing, and compliance by offering a range of software solutions and services. Avalara's offerings include tax automation software, integrations with e-commerce platforms, tax consulting services, and regulatory updates to help businesses navigate the ever-changing landscape of tax regulations and streamline their tax-related processes.

Coastal Pay
Partner Since 05/2023
Coastal Pay is a payments company that focuses on integrated payments. Payments that grow, integrations that flow.

DNA Payments
Partner Since 04/2021
DNA Payments focuses on providing innovative payment processing solutions for businesses. Their goal is to simplify and streamline the payment experience by offering services such as payment gateways, merchant accounts, online invoicing, and mobile payment solutions. With a strong emphasis on security, reliability, and seamless integration, DNA Payments helps businesses accept payments efficiently and securely, both online and offline.

Evisio
Partner Since 06/2023
Evisio makes it easy to do more SEO with less, so you can save time, make more money, and get better SEO results. Evisio takes the guesswork – and the grunt work – out of SEO by telling you exactly what to do to improve your rankings and then breaking those recommendations into tasks that you can manage and assign to your team right inside of Evisio.

HubSpot
Partner Since 08/2020
HubSpot aims to provide a comprehensive suite of marketing, sales, and customer service tools to help businesses grow and succeed. Their goal is to offer an all-in-one platform that allows businesses to attract, engage, and delight customers through services such as inbound marketing, CRM, email marketing, lead generation, social media management, and more. HubSpot's services and tools are designed to empower businesses to effectively manage their customer lifecycle and drive sustainable growth.

inPixio
Partner Since 10/2022
inPixio Photo Studio is an AI-powered, all-in-one photo editor for individuals and entrepreneurs.

InstaWP
Partner Since 04/2023
Want to launch WP sites within seconds? It's not a daydream anymore. InstaWP is a cutting-edge WordPress sandboxing tool to help developers eliminate the pain of setting up staging environments for testing their WordPress sites and products. Try today, and save hundreds of precious work hours.

Product Hunt
Partner Since 10/2022
Product Hunt is focused on providing a platform for discovering and showcasing new products and innovations. Their goal is to create a community-driven platform where entrepreneurs, makers, and early adopters can share and discover the latest products, apps, and technologies across various categories. Product Hunt offers a space for product creators to gain visibility, receive feedback, and connect with potential users, while providing a curated experience for individuals seeking out new and exciting products.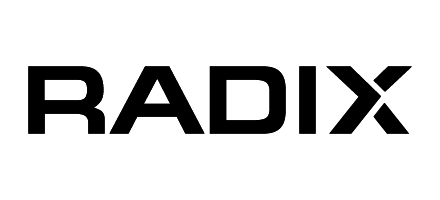 Radix
Partner Since 10/2018
A leading technology company specializing in domain registry services. They offer a diverse range of top-level domains (TLDs) tailored to specific industries and interests, helping businesses and individuals establish a distinctive online presence.

Smartcat
Partner Since 10/2022
Smartcat combines intelligent automatic translation, collaborative workflows, and a network of 500,000+ language professionals to serve all of your localization needs.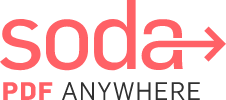 Soda PDF
Partner Since 10/2022
Edit, merge, convert, compress, sign & secure offline or online with Soda PDF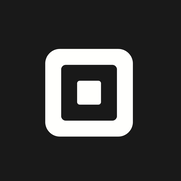 SquareUp
Partner Since 11/2018
Squareup aims to provide a suite of integrated tools and services to help businesses of all sizes manage and grow their operations. Their goal is to simplify the process of accepting payments, managing inventory, tracking sales, and engaging with customers through services such as point-of-sale systems, online payments, invoicing, e-commerce solutions, customer relationship management, and more. Square's comprehensive offerings empower businesses to efficiently run their operations, improve financial processes, and enhance the overall customer experience.

We Work Remotely
Partner Since 10/2022
We Work Remotely focuses on connecting professionals with remote job opportunities. Their goal is to provide a platform that enables individuals to find remote work positions across various industries and job categories, ranging from programming and design to customer support and marketing. We Work Remotely serves as a hub for remote job seekers and companies embracing remote work, facilitating the growth of distributed teams and remote work culture.

WPCS
Partner Since 03/2022
WPCS aims to provide blockchain and cryptocurrency consulting services. Their goal is to help businesses navigate the complexities of blockchain technology, offering services such as blockchain development, smart contract development, token creation, and decentralized application (dApp) development. With their expertise, WPCS assists clients in leveraging the potential of blockchain technology to drive innovation and achieve their specific business objectives in the cryptocurrency space.