Running a digital marketing agency is no easy game because clients will ask you to back your strategies and work with results. Ramon van den Ende, together with his business partner Rui Luz and their agency Moreleads, knows that part of their job is to make an impact on their clients' businesses but were caught up short for projects that required specialized experience or had tight deadlines. Unfortunately, the freelancers they were used to engage with weren't the perfect fit for them for several reasons. But Ramon's continuous research for improving his work, brought him to Codeable and, boy, did they improve!
---
The scenario

The world of marketing is a fierce world. It's not just about competition, where almost anyone can simply say they're professionals to get hired from some (unlucky) clients. It's hard on a higher level: in today's world, marketers have to prove their value to be able to sustain their business endeavor.
That's what Ramon van den Ende and his colleagues at Moreleads, a digital marketing agency based in Lisbon and Palmela, Portugal have clear in mind. Within their expertise, they want to provide always the best possible solutions with a real impact on their client's businesses, helping them achieve better results.
Yet, the day-to-day life of running an agency means also dealing with specific requests that might fall off your in-house resources' expertise. In fact, Ramon and his teammates tried leveraging remote freelancers in the past to fulfill these incoming requests that require specialized knowledge. Unluckily for them, things didn't prove to be as good as they need them to be. As Ramon shared with us:
We have an in-house team but we're continuously in need of different experts according to the issues at hand. We have used several freelance platforms in the past: they served us well on less challenging jobs but for more complex tasks they just weren't up for it. We even tried IT outsourcing teams from India. Though they had very attractive pricing, communication, timing, and quality were always an issue. In the end, they were giving us more headaches than we needed.
Ramon built and runs his agency around two pillars: quality and effectiveness for their clients. And he's aware of an important truth: business and development headaches can't get in the way.
The problem
Other than SEO and PPC (they're Google Partners since 2009), Moreleads provide a wide spectrum of solutions to their clients ranging from social media management, landing pages implementation, and conversion-optimized websites development, just to name a few.
Ramon truly believes in providing over-the-top results to his clients and that's why he's continuously looking at how he could improve his agency outcomes, all without squandering a fortune and keeping costs under control. As Ramon told us:
We are a Digital Marketing Agency, specialized in Search and PPC, that wants to deliver quality and results to our clients. For that to happen, we need to be working with capable and savvy professionals. There's no doubt about that. In the past, opting for cheaper solutions always ended up being the most expensive and time-consuming of our choices. That's why we started to look for fast-access and reliable experts with proven experience.
The time to test this new business strategy knocked on their door when one of their clients was experiencing an issue with a WooCommerce plugin.
The leap
As in any business decision, Ramon's first attempt to test the new strategy started with an understandably heavy heart:
What if these experts won't deliver? What if they do but not in a timely fashion? Overall, my biggest concern was that if this were the case, my only alternative would be to directly employ these experts, which would put a big financial strain on our company.
Quality, delivery time, and costs. The three most important aspects of managing any outsourced project were at stake, all at once. That's why Ramon had to find proof that the path he was about to take was the right one for his agency.
The key point for me when deciding to work with Codeable was when I found that there are a lot of experienced and specialized WooCommerce developers, which is one of the main plugins we work with. On top of that, there's Codeable's solid vetting process for all their developers, which allow only the top 2% of developers to become their experts. These two
aspects together made the biggest impact and led me to post my first task on Codeable.
The end result
Empowered with trust and world-class WordPress developers, Ramon started to rely more frequently on Codeable's team of experts to address his clients' requests. Moreleads isn't just about addressing issues, they also want to have a tangible impact on their clients' businesses. As Ramon recalls, they always reach for the extra mile: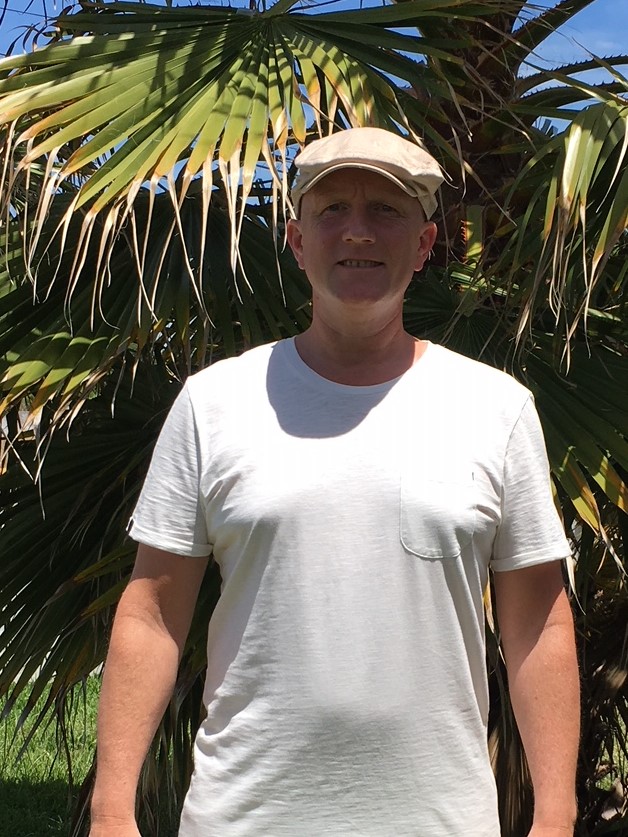 One of our clients is an eCommerce startup for whom we had developed their website and are running digital marketing campaigns. As we are constantly making improvements on several aspects of their website, we reached a point where we needed to improve on speed. Not just your basic WordPress speed optimizations as those were already done. We needed something to take us to the next level. The developer we worked with is Derrick Hammer, a speed optimization fanatic. After he accepted the task, he delivered as promised and improved the speed by over 50%. This aided the client in increasing their sales by 40% in the first 6 months following the optimization.
A 40% sales increase in just 6 months. That's how you make an impact on your client's business!
And that's just one real-world example. Moreleads is now taking full advantage of Codeable by embracing the power of 300+ WordPress developers and specialists who can lift their business up. Explains Ramon:
Because we started using Codeable, we were able to deliver a much better service to our clients with fewer headaches and focus more of that time we're now saving on improving those results even more. When we have a specific need like a database expert, a sysadmin or a WooCommerce plugin developer, we just post the task and, within a few hours, we have somebody already working on it. About 25% of our increase in turnover this year is directly related to using Codeable for our expert development necessities.
A trusted and valuable partner keeps providing your business with what you need and helps your growth keep steady. Continues Ramon:
With our growth, new challenges will present. It's without any doubt that we will continue using Codeable as we see it as a key part of our development resources. Our future growth will surely be powered by this partnership, thanks to Codeable's developers and their uncompromisable quality.
Isn't that the ultimate painkiller for development (and business) headaches? Thanks to Ramon and Morelead's experience, I'm confident saying: it sure is!
---
Other great Success stories for you to enjoy: