WordPress powers over 40% of the web, making it the world's most popular website building platform. WordPress CMS has evolved over the past years, growing both its audience and its capabilities. That said, it's hardly surprising that, often, this open-source framework is the first choice for a considerable number of businesses. This is especially true when you consider WordPress's popularity, powerful functionality, ease of use, and flexibility. Not to mention, it's incredibly scalable.
Due to the massive demand for WordPress services, hundreds of pros are dedicated to offering WordPress development and customization, making it challenging to find the right option for you.
Small businesses and startups have two options:
Handle WordPress projects themselves.
Seek expert help from a WordPress web development company.
If you don't have the know-how, a WordPress web development company could be crucial in launching a functional, high-performance, and user-friendly WordPress site.
In this article, we'll discuss when and how to hire a WordPress development company or a WordPress development agency to assist with your WordPress projects.
What's the Difference Between a WordPress Development Agency and a WordPress Development Company?
Before proceeding any further, let's clear up any confusion surrounding this terminology.
A WordPress development agency usually focuses on specific areas of expertise. For example:
WordPress web design services
User experience (UX)
UI
Web development
WordPress website support and maintenance services
SEO (search engine optimization)
Digital marketing and social media strategies
WordPress migration
…or they might combine a few of these topics. Above are just a few examples, but you get the idea.
WordPress web development companies, on the other hand, focus on the technical aspects of WordPress website creation. They provide front-end and back-end development to build a completely customized site to suit your specific business needs and objectives. Put simply, code is their jam, so their expertise tends to focus on the technical side.
On occasion, WordPress web development companies may offer additional services like creative insights, marketing guidance, and project management. WordPress development companies are usually larger than smaller WordPress agencies and typically provide their WordPress web development services for a monthly retainer.
When Should You Hire a WordPress Development Company?
Chances are, if you're looking to develop a visual identity or you're focusing on the creative aspects of your business, a small WordPress development agency can be of assistance to you. The same goes for if you want to:
Create a custom WordPress theme for your business or eCommerce website
Develop and implement a custom WordPress plugin
Overhaul the accessibility of your site
Optimize your site for SEO
In contrast, there are other scenarios where hiring a WordPress web development company is the right step for you.
For instance, if:
You need to build a WordPress website from scratch
You require a complete overhaul of your existing site
You have a complex project with unique requirements that necessitate 100% customization to meet your specifications.
In all the above situations, a WordPress web development company can step in. This is an especially suitable arrangement if you don't have an in-house development team and only require assistance for a specific project.
Preparing to Work with a WordPress Development Company
Before kickstarting your search for the right WordPress web development company, carefully consider your project to familiarize yourself with your exact needs and requirements. As you go about doing this, outline the project's goals and objectives. For instance, what you want to achieve and how it will impact business growth.
On top of that, it's worth listing any other project details, including your budget, the skills required to complete it, and the project's location. Are you hoping to work face to face with your chosen WordPress web development company? Alternatively, can the project be undertaken remotely? Both arrangements have their benefits.
Working remotely unlocks a much larger pool of potential companies. As such, you're far more likely to find a firm you feel confident in. That said, if your chosen company operates in a different time zone and language, say in India or the Philippines, you may face practical challenges.
How to Choose the Best WordPress Development Company
Once you know the specifications of your project, it's time to look for the right match. This is an important step that should be undertaken with the greatest of care.
If you end up working with a company that doesn't:
Communicate well
Understand your objectives
Bring the right level of technical expertise to the job
…You might end up with subpar results.
A careful screening process can significantly reduce that risk and help you find a high-quality partner you can turn to again and again.
Below are a few factors to examine closely when looking for a WordPress web development company:
Technical Competence
Your chosen development company should be comfortable working with and even boast years of experience with:
PHP
HTML
CSS
JavaScript
The Gutenberg Editor
WooCommerce
WordPress plugin development
Bootstrap
MsSQL (Database)
Github
Bitbucket
Mobile app development
…you name it.
Of course, if you've identified the technical skills most relevant to your project, looking for evidence of these skills is a priority. Typically, these kinds of companies are web development-focused, so they should have no difficulty providing experts and WordPress developers across a wide range of technical skills.
Project Planning and Strategy
It shouldn't be your job to dictate and manage the project at every stage. You're not a project manager! A reliable WordPress development company should explain the development process, including when and how you'll receive the deliverables. They should also provide a solid work schedule and plan with well-defined deadlines.
You can quickly test a prospective candidate early on by requesting a detailed proposal.
Remember: A careful and cautious approach from a development partner is usually much more beneficial than anyone over-promising and skimming the details.
Financial Details
The best WordPress development agencies provide detailed quotations indicating the cost of development, hosting expenses, customization, and other options and add-ons like theme development, plugin development, etc.
Here it pays to be a little educated yourself so that you have a vague idea of what you might expect cost-wise. The last thing you want is to shell out on the company only to find you'll still need to allocate funding to unexpected expenses.
Credentials That Indicate Experience
Your chosen WordPress development company should have a reliable reputation in the WordPress community. A large number of positive reviews that demonstrate good customer relationships is a good sign. Check they're friendly, courteous, trustworthy and that customer satisfaction is important to them. You can often get an impression of this from your own email communications with them. If your gut feeling indicates a red flag, it might not be worth taking the risk.
Other Project-Specific Details
Above, we've listed a few general factors that every good WordPress development agency should score highly on.
However, if your project has specific requirements, you should, of course, consider these as a priority.
For example, say that your project needs a partner who's available 24/7 in case of emergencies and complications. In that case, you'll need to ensure they're 100% responsive and can deliver on that promise – do they offer that kind of customer support? Do they have customers that can confirm that they follow through on this promise? Etc.
How to Negotiate with a WordPress Development Company
If you're working on a budget, you'll want to get the best deal for your money. That said, here are a few tips on how to negotiate a fair rate.
Understand the rates for each task. Development, for example, is often more expensive than running WordPress website maintenance. Namely, because it requires more hands-on time, planning, and expertise.
Make sure you know what you want. If you come up with a new request halfway through development, this will cost you extra and might slow down the whole project. Be well-prepared beforehand, so there are no surprises for the development company and no unpleasant additions to the invoice you'll receive.
Compare the rates of a few WordPress development companies. As always, different providers will charge different rates, and you could save a lot of money by shopping around. We would recommend, however, not choosing a company just because they provide the cheapest quote. Instead, ensure they score highly on the factors discussed above so that the quality of your project doesn't suffer. This goes a long way to limiting the likelihood of spending extra on repairs and revisions later down the line.
Understand the other side. Suppose you can't be flexible about negotiating around what the development company is asking of you. In that case, you can't expect lower pricing. Many companies are willing to negotiate around flexible schedules, but your demands should match your budget if that's not possible. Needless to say, your collaboration will be more fruitful if you respectfully keep the needs of your development partners in mind.
Your Alternative WordPress Development Company
Suppose you have a massive project ahead of you and need to build a site entirely from scratch, complete with custom specifications. In that case, a WordPress development company could be the right choice for you. But if they don't sound like a good fit for the project you're intending, there are alternatives worth considering…
Codeable is a safe option.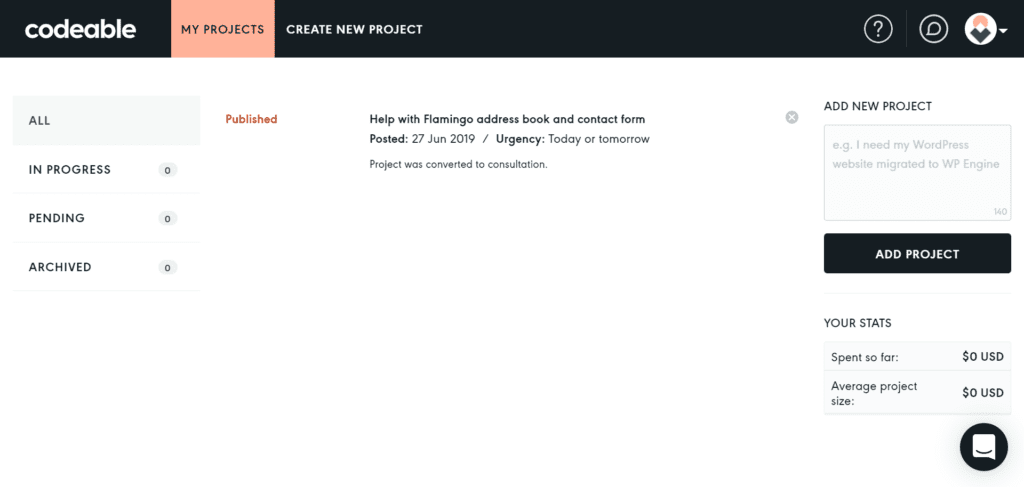 Codeable takes care of the screening process for you. It offers a choice of different profiles, including freelancers and small agencies, making it easy to find a good match for your project. They can also handle on-demand team creation. The Codeable team conscientiously brings together individual WordPress developers with different skills to form a highly specialized team for your project.
All of Codeable's WordPress professionals are carefully vetted beforehand. When you upload your project, you're introduced to a few individuals that match your requirements and provide the expertise you're looking for. Then, you'll get a no-obligation, free estimate so you can start comparing prices.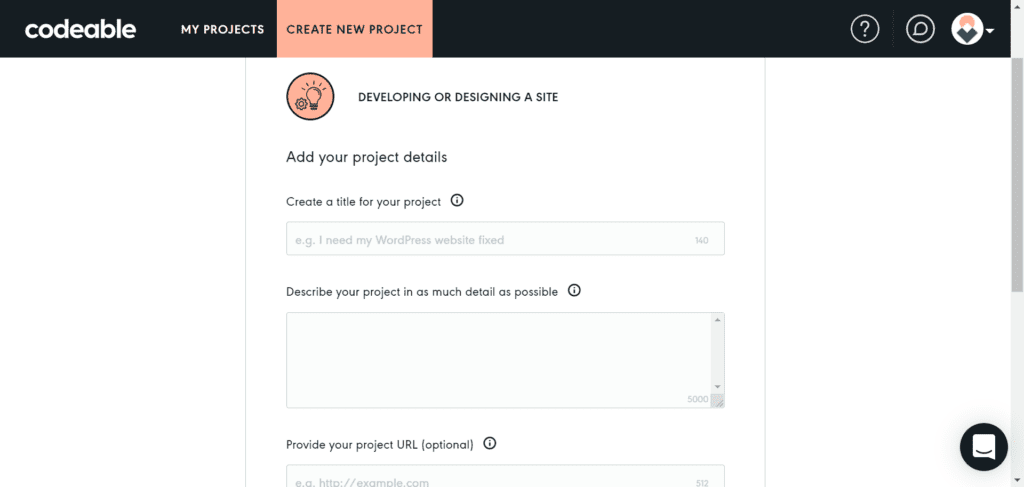 Working with Codeable experts could be the better choice for you if you're:
Working on a tighter budget
Need a range of different skills
Have a smaller project to complete that doesn't warrant working with a full-stack development company or hiring an in-house employee
Are You Ready to Start Working with a WordPress Development Company?
With so many WordPress web development services available globally, it can be challenging to find the right web solutions for your business. Even a full-service WordPress development company won't necessarily guarantee a better outcome than an individual expert or small team. It depends entirely on their expertise, professionalism, and how suitable they are to your project.
Keep an open mind and research carefully before outsourcing a large project with any development company. By asking the right questions and knowing exactly what you want, you should avoid spending more than necessary.
If you think a WordPress development company might not be the right fit for you, submit your project on Codeable today. You'll get a free quote from several vetted WordPress experts to start the process – what are you waiting for? You have nothing to lose!