Looking For Great WordPress Developers? Here's How to Hire The Best Talent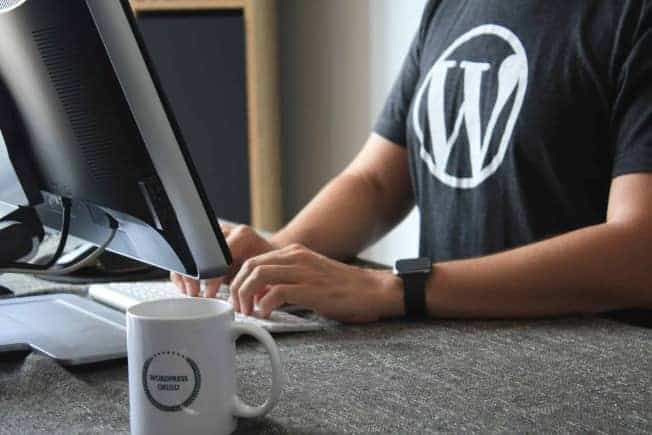 WordPress is the most popular content management system on the Internet today, powering 38% of the world-wide-web (source: Kinsta). One of the biggest advantages to a WordPress website is its flexibility, but this can also pose a problem for WordPress developers. With so many options and features, it's hard to be an expert in everything.
Even if you're great at one aspect of WordPress development, you might be aware of knowledge gaps in other parts of your WordPress project (back-end, front-end, design, plugin and api development, theme creation, to name just a few areas). So how can you get started in finding someone to fill that skill gap?
Fortunately, globalization and remote work have made it possible to find the best WordPress developers with the perfect mix of skills, from anywhere in the world. Online platforms for freelancers, global payment solutions, and easy communication options make it easy to find the right workforce for your project. With such a huge talent pool, combined with the ability to review and negotiate with your freelancers, it's easier than ever to locate the professionals you need to make your project shine.
But with so many options, how do you find and hire the perfect WordPress developers for you?
Clarify Your Needs
Before you launch into the search process, it's important to know what you need in a WordPress developer, whether it is for web design, software development or other specific demands.
The Project
First, look at the project itself. Consider the start date and the hard deadline. Determine a detailed web development step-by-step list of all the tasks that will need to be completed by the WordPress developer.
If anyone will provide approval, tools, or information, sign off this step of the project with that person or department. Find out what kind of capacity they have and what timeframe they can agree to meet so that you can set a realistic and accurate deadline for your developer.
Skills and Qualifications
Now that you've identified what tasks your freelancer will be performing, look at the skills and qualifications that will be required to accomplish them. If you already have in-house WordPress developers, ask them to translate those tasks into skills.
Company Information
You know your company's culture and processes, so think about what traits will work best for your organization. For example, if your company has a rather formal atmosphere, you may give preference to WordPress developers who have more corporate experience. If you're a small business, you might prefer a developer who's got a background in the startup world.
Budget and Billing
How are the project finances looking? Are you thinking about an hourly budget or project-based pricing? The pricing for your project may vary depending on the expertise of your WordPress developer, the urgency of your request, and the skills that your project demands.
The Other Details
Is your project a one-time fix, or do you need an ongoing relationship with your freelancer? How long do you anticipate that you'll need to work with this expert? If you're looking for someone to help augment your team for a longer project, how many hours a week do you think you'll need from them? This information can be useful because it helps the freelancer determine whether they'll have the capacity to take on your project in addition to their other gigs.
Your Perfect WordPress Developer and their skills
The perfect WordPress developers for your project will have a good mixture of technical abilities and interpersonal skills. Depending on your project and your needs, you'll need varying hard and soft skills, but it's worth thinking about what you want in your "dream" developers.
Here are a few examples of "hard" skills you might want to look for in a WordPress developer:
PHP, HTML5, CSS3, JavaScript, jQuery, MySQL
Bootstrap, Divi, WooCommerce, Fusion Core
Mobile Responsiveness, Responsive Design, Responsive Functionality, Mobile Optimization
Theme Customization, Custom Theme Development
Plugin Customization, Custom Plugin Development
UX, Design, Front-End Development, Ecommerce, SEO
These are some examples of "soft" skills you might want to consider for a WordPress developer:
Patience
Reliability
Attention to detail, precision
Responsiveness, ability to react positively and in a timely manner
Promptness, always meets deadlines
Good communication
Works well with others, team player
The ideal WordPress developer will have a good combination of "hard" skills (technical skills) and "soft" skills (traits that make them easy to work with). Once you've figured out what skills you need to find, you might find that your existing network just doesn't have what you're looking for. In that case, you'll have to look further afield to find the right WordPress developer.
How to Find WordPress Developers
Once you've examined your project and created the image of your ideal WordPress developer, you have to find that person. You could post the offer on a job board, seek out developers on a generic freelance platform, or freelance platform that specializes in vetted WordPress developers.
Job Boards
You might create a posting on a job board and have the applicants come to you. Your applicants won't have any service fee to pay, and your human resources department probably already has the account and infrastructure to use this tool.
Unfortunately, skimming through hundreds of resumes can be very time-consuming. Because you have to wait for resumes to flow in, it's not always a great option when you need immediate help.
Find Developers on Generic Freelance Platforms
You can hunt for your own developer on freelancer platforms. This allows you to filter candidates based on their skill set and read reviews by past employers or clients.
Freelancer platforms often have hundreds or thousands of freelancers to compare, so it can be time-consuming to find the right fit. Therefore, freelance marketplaces may not be a great idea if you aren't 100% certain about the skills and qualifications you need.
Additionally, not all developers update their availability regularly, so the developer you want may not be available for your project's timeline.
Using a Specialized Freelance Platform
Unlike job boards and freelance platforms, a specialized freelance platform helps trim down the number of candidates you'll have to consider. Candidates are vetted and have to prove their skills before being allowed into the candidate pool. Since the candidates have already been screened and there's no middle-man, you can usually start reviewing applicants quickly, so this saves you time and lets you get started fast.
A specialized freelance platform may be the only suitable option if you don't have technical skills on your team. If you're not completely sure what skills you need, they can help you find the right person. It's easier to find the right person if you only have a selection of 3-5 vetted and qualified candidates than dozens or hundreds of unqualified applicants.
The Cost of Hiring WordPress Developers
Choosing the wrong freelancer can have costly consequences.
The wrong fit may leave without finishing the project, which can result in a project delay and loss of productivity. A new freelancer will need to be hired, usually at a higher cost than the original WordPress developer.
If the original freelancer made mistakes, it can be costly and take many hours to undo the damage. It's far cheaper to do the work correctly the first time than it is to pay someone to fix a problem.
With Codeable, we use a single price estimate for our hiring mechanism. This allows you to choose the developer that best meets your needs at a reasonable price point without worrying about unpredictable or widely varying costs.
Codeable: Your Hiring Partner
Codeable only has carefully vetted and reviewed WordPress developers. Companies are matched with 3-5 high-quality freelancers based on their needs and their projects. Because we specialize in WordPress developers, we're able to present the very best.
All of our developers pass a rigorous 6-step review process before they're eligible to work on our platform. They've been tested on their English language skills, track record, resume, technical abilities, personality, communication skills, and behavioral traits.
Whether you're looking for someone to fix a small problem on your WordPress site or do a complete rebuild on a massive project, we have someone with the right capabilities to help, and the only experts who can provide an estimate are the ones who are able to deliver on time, on budget, and within your specifications.
Travis Simpson of Symbolscape Media says: "The folks at Codeable are carefully vetted, highly skilled professional WordPress developers. They staff talent with a wide array of specialization within the WordPress ecosystem, so no matter what sort of problem you're trying to tackle, you can be confident that you will find a developer who has already solved a similar challenge."
It's no wonder that we're trusted and recommended by the top companies in the WordPress world, like WooCommerce, Kinsta, Gravity, WPEngine, and Sandhills Development. Find out how easy it is to get your WordPress problems solved!
Choose the Right WordPress Developers
As hinted at throughout this blog post, there are a lot of WordPress experts online and you have several options for getting your WordPress project finished. But finding help with your WordPress site shouldn't be your full-time job for the next three weeks, and that's where Codeable can help.
Finding the best WordPress developers is OUR job. Submit your project today to get a free estimate. There's no obligation, and it's 100% risk-free. Try It Out!