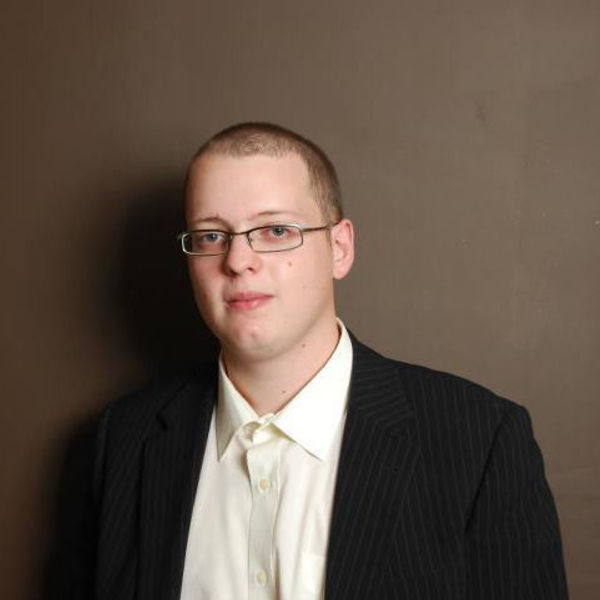 Zach Nicodemous
Full-Stack Developer
I'm a 34 year old web developer located in Billings, Montana. I'm the founder of "The Web Developer LLC". I have over 19 years experience in development including WordPress. I build in HTML, PHP, CSS, jQuery & can work with dozens of APIs, content management systems & more!
Location
Billings, United States
Languages
English, Serbian
Member since
16 Mar, 2015
8 years
Typical projects
Customizations, Plugin Development, Theme Development
Originally from England, I launched my first website in 2002 & I've been working with WordPress since 2003, before it was even named "WordPress"! (it used to be called "B2"). I can safely say that I'm a total guru when it comes to WordPress! Client satisfaction is important to me. Not only that, but I thrive on building long term relationships with my clients. Clients have always found me fair & professional, which is why some have been with me since I was 12 years old. In my time as a developer, I have worked with clients big & small, from mom-and-dad bake shops to multi-billion dollar groups such as Unilever (who owns brands such as Klondike, St Ives, etc etc) & Coca Cola. I've built web applications for Fortune-500 companies & leading edge wall street businesses such as Option Alpha. I'm capable of integrating with any API & building custom plugins or sites for you around them. I have a rule when it comes to WordPress ; if you want it, lets do it; simple as that. There is not a single request that I've not been able to accommodate in WordPress or otherwise. I go above & beyond what my clients expect from me. Don't hesitate to contact me with any questions/concerns. I'm here for you! I look forward to working with you. >> About Me << I'm a full time single dad for my son Elijah who was born 8/14/21. After spending most of the last 18 months living near Flathead Lake in MT, we just relocated back to Billings, MT where my son was originally born & where we have more of a support circle. I'm well-traveled; I originally moved to Europe from the UK in 2008 & have since lived in 7 countries & visited over 30 countries in total. In 2016 I spent 6 weeks in Africa contributing to charity projects & speaking at schools about how IT/programming could provide a valuable income source/career to future students. Outside of development, I'm a photographer & gamer! I love vehicles & currently own a 2023 F-150 Raptor. A 2024 Mustang is on my wish-list for later this year!
Zach really went above and beyond to help get our website in order under a tight timeframe. He was willing to problem solve when problems arrived and committed to delivering the scope in the face of some unprecedented complexity! Would recommend working with Zach again!
Mar 23, 2023
Zach has been responsive and clear in his communication throughout the project, and his work is solid.
Dec 07, 2022
Zach was super responsive and very professional in his follow-up. He answered all of our questions and concerns efficiently and effectively. 100% would recommend Zach to anyone.
Sep 23, 2022
Always done quickly.
Sep 14, 2023
Fast, efficient and takes the time to understand the issue to get it resolved. Will definitely hire again.
Sep 11, 2023
Wow! Zach met my expectations and actually went above and beyond what I thought could be done to improve my site performance. He really knows his stuff and delivers what is promised, and then some.
Aug 17, 2023
Zach was very clear and professional with his communications and did an excellent job of splitting my multi-site into two separate websites. I would highly recommend his services for anything WordPress related.
Aug 16, 2023
Zach did a great job! Excellent communication and fixed our issues very quickly. will be hiring again. Thank you!
Aug 12, 2023
Zach seems very talented, highly experienced, skilled and smart. He was also friendly, understanding, and helpful. I'm excited about working with him.
Jul 20, 2023
We were able to comminicate effectively through the interface, and the project was completed exactly how I requested. Will definitely keep Codeable in mind for future projects!
Jul 18, 2023