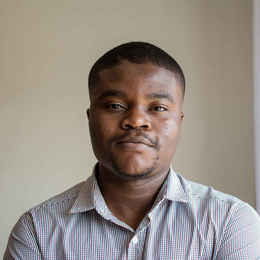 Yakubu Shehu
Full-Stack Developer
Hi, I'm Yak! I'm a full-stack web and mobile app developer with 7+ years of experience, and I love working with clients to bring their ideas to life. Get in touch and let's work on your next project!
Location
Windhoek, Namibia
Member since
10 Aug, 2021
1 year
Typical projects
Customizations, Full Website Builds, Troubleshooting and Fixes
Starting a new project or app from scratch? Let's work together to nail your requirements, timelines, and budget. Looking to just spruce up an existing website or troubleshoot your app's code instead? You've got the right guy! Here's what I can help you with: ✅ Website design and development: - WordPress - Magento - Joomla - Drupal - HTML ✅ Website migration and backup: - Content backups - Media backups ✅ Performance improvements: - Website loading speed - Image compression - Etc. ✅ Website security upgrades: - SSL certificate configuration - reCAPTCHA integration - DDOS protection - Etc. ✅ Mobile app development: - No-code apps - Android ✅ eCommerce integration: - Online shops/web stores - Shopify store setup - Payment gateways - PayPal setup ✅ Google integrations: - Google Analytics - Search Console - Google Ads ✅ Website updates: - New content - Updated plugins - Brand makeovers ✅ UX/UI design: - Ideation and design - Wireframing - Dev handoff ✅ Search engine optimization (SEO): - On & off-page SEO audits - Site link audits --- Get in touch and let's get the ball rolling!
Communication with Yak is very good and he takes the time to understand the clients needs, often providing multiple options for a change allowing the client to pick the preferred. Work was completely in a timely manner and Yak was always quick with his replies.
May 04, 2022
He quickly fixed the problem and kept me informed about every step along the way.
Apr 14, 2022
Yakubu was the perfect choice. He was broadly knowledgeable, observant and able to quickly find the problem and restore my site to working order. He went above and beyond, finding other potential problems unrelated to my original request. I'd highly recommend him to anyone needed a Wordpress expert.
Apr 14, 2022
Yakubu was communicative, responsive, professional and inquisitive. He solved our issue very quickly and I'd absolutely work with him again.
Apr 12, 2022
Great Communicator and awesome to work with!!!
Mar 31, 2022
Fast and solved my problem perfectly
Mar 28, 2022
I am extremely happy with the time, communication and quality of work.
Mar 15, 2022
I couldn't ask for better help. Yak is very professional and very knowledgeable. Very happy with the work he did for us.
Mar 11, 2022
Yak is very pleasant to work with and I would highly recommend him. I have additional projects I wish to have him help me with.
Mar 01, 2022
Yak was helpful, timely and managed our project very well from the beginning to the end. 10/10
Mar 01, 2022