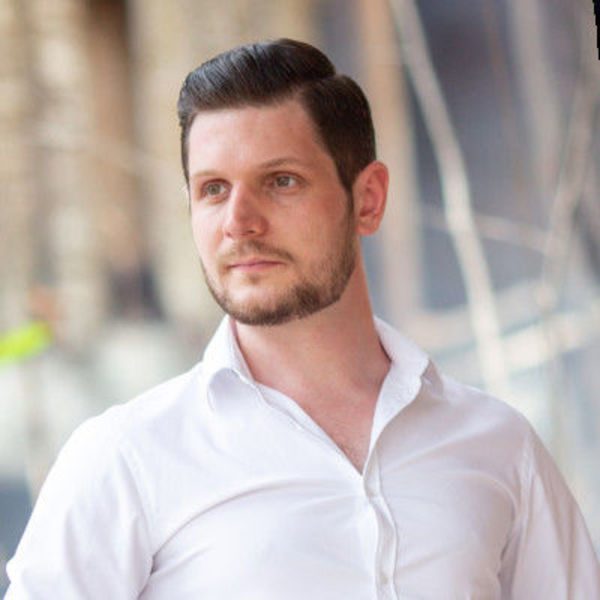 Valentin Bora | Sandner Mind Consulting
Full-Stack Developer
Creative problem solver with a can-do attitude. Self-driven and proactive, able to wear many hats (frontend/backend development & UX design), happy to dig deep to solve any challenge.
Location
Timișoara, Romania
Languages
English, Romanian; Moldavian; Moldovan
Member since
09 Apr, 2021
2 years
Typical projects
Customizations, Plugin Development, Troubleshooting and Fixes
I've been doing "web" since the age of dial-up internet 20 years ago, self-taught through and through, and I've worked with WordPress for about 12 years now. I'm a Zend Certified Engineer (https://www.zend-zce.com/en/yellow-pages/ZEND008227) with PHP since 2009. Having worked on projects small and large (a couple of weeks to a few years, a few hundred dollars up to 7 figures), I can't say I've seen it all but I am definitely not going to shy away from a challenge. I love to do gardening during my spare time... seeing my tomatoes grow from tiny seeds to beast-size is just a thing of wonder, and I have the same feeling when starting with a blank page and turning it into a beautiful, working piece of code that delivers value.
Hero! I couldn't have launched my latest version with Valentin...which if you'd asked me a week earlier, I'd have been huhhh?? Above & beyond what was required, as I saw all of his other reviews say too. Not just capable but reliable and most of all, an absolute genuine pleasure to work with...which of all the developers I've worked with - this is an absolute 1st! 🙏🏽 Valentin
May 09, 2021
Great communication, fast turnaround, and quality results! I worked with 3 other developers before connecting with Valentin on Codeable. 1 provided work that was incomplete and full of errors. Two others never did the work. I was relieved to find Codeable and received two inquries. The first developer sent a message then never replied to the answers I provided to the questions. Valentin asked through questions and replied quickly to every question I had. Valentin also told me what to expect from the work and provided a product that was within my budget. Less than 24 hours after purchase the test was completed, product verified to work correctly, and I was able to install the product onto my website in less than 5 minutes. I have been trying to get this project completed since January and had a lot of people waste my time and money. My work with Valentin was by far the best experience I have had when hiring a developer. Do not hestitate to hire this developer. This was an outstanding experience. You won't be disappointed.
Apr 30, 2021
Just incredible working with Valentin. His communication is remarkable, his attention to detail and awareness of what the client needs is astonishing. I would give 10 stars if I could. I felt like the project was in Valentin's capable hands from start to finish. Highly, highly applauded. Thanks!
Apr 21, 2021
Great communication, did what he said he would do. Superfast. Think he must have a DeLorean. Cheers
Mar 28, 2023
Exceptional communication, responsiveness and ability. Valentin has been an absolute pleasure to work with. Highly recommended.
Dec 08, 2022
Awesome :) ! Really enjoyed the consultation call, Valentin helped me understand better the direction I should take with my business and approach in building features.
Jun 21, 2022
Valentin was very efficient and professional as always! He delivered a great feature in a short time (rearranged the schedule to address our company's needs) and provided much-needed support and consultations during the project. I like how Valentin always thinks ahead and provides valuable feedback and advice. Will definitely be hiring him for future projects :)
May 31, 2022
Valentin got right to the job and helped me complete my project quickly. I apprentice it!
May 31, 2021
Fast turn around. Answered all my questions related to the work and functionality. Excellent service.
May 13, 2021
I've worked with many developers and engineers throughout my career - Valentin is amazing. I could sense his talent, knowledge, and experience immediately; which is typical of extremely bright developers yet also very rare. He was a pleasure to speak to and I very much enjoyed our conversation. I absolutely plan to continue working with Valentin in the future.
May 03, 2021
Economedia.ro
Romanian economy-related news site built from scratch for high traffic/performance. Includes integration with Google Analytics APIs for leveraging top content sections, dynamic ad placements and more.
Theatrum.ro
Country-wide aggregator for everything related to theater: shows, artists and more. Get push notifications when your favorite shows get scheduled for sale, as well as personalized recommendations every week.
Load more