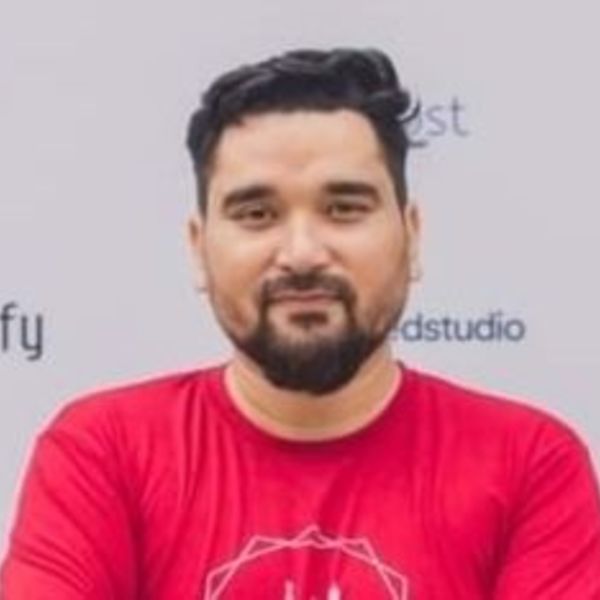 Utsav Singh Rathour | Code Pixelz Media
Full-Stack Developer
We are Code Pixelz Media, WordPress Agency, and Digital Media Strategist based in Nepal. Experts in eCommerce, design, development & digital marketing. A team of 18, with a common love for WordPress. We have worked on projects small, large, and everything in between.
Location
Kathmandu, Nepal
Languages
English, Nepali
Member since
03 Apr, 2015
8 years
Typical projects
Customizations, Full Website Builds, Plugin Development
A little something about me. I built my first ever site using GeoCities around 2002 and got into the WordPress ecosystem around 2007. Having spent so much time on WordPress, I can say I know WP inside out and could help you with anything that may arise on your website. Back in 2014, I decided to set up a team to help me with my client's work and some side projects. That team has now 18+ members ranging everywhere from Business Development to Branding to SEO to our primary strength Web Development. With 700+ completed projects at Codeable alone, I think our profile works volume for our work. However, you can still check out some sites that we have worked on in the past.
Utsav was excellent to work with, and his professionalism instilled trust. He as always pleasant, agreeable and helpful.
Sep 23, 2023
All around a great experience. The time zone difference was never an issue. Utsav was on top of every question and request I threw at him and delivered exactly what I needed. Thank you.
Aug 28, 2023
Great communication. Very reliable and easy back-and-forth process. Quality of the work delivered as expected. Thank you!
Aug 03, 2023
Utsav developed a plugin for me (an add-on for Gravity Forms) and was really good to work with. He has a positive, can-do attitude, and delivered on my requirements to the greatest extent possible. I would recommend him and his team to others.
Aug 01, 2023
Thank you for your excellent work on my website!
Jun 29, 2023
Solved my issue straight away. Great communication & knowledge.
Jun 27, 2023
Enjoyed working with Utsav, looking forward to working with him in the future!
Jun 05, 2023
I am confident that Utsav can do the job.
Jun 01, 2023
The man did very well being responsive and being in scope. I very much enjoyed working with him.
May 24, 2023
Utsav worked very hard and was able to do valuable custom plugin work with gamipress and woocommerce.
May 12, 2023