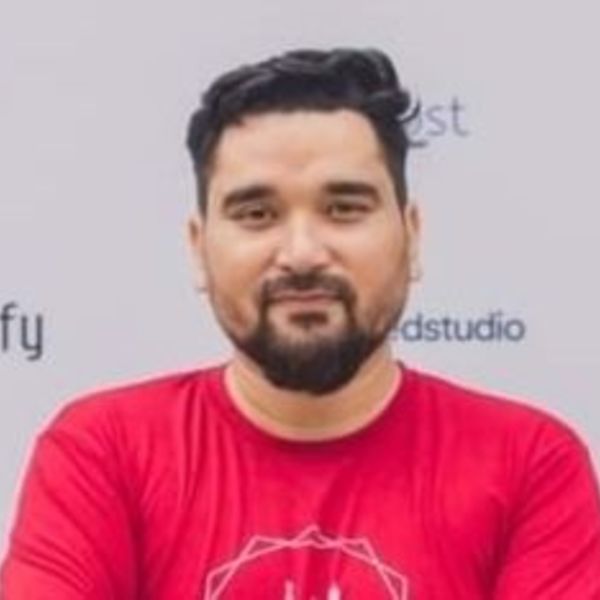 Utsav Singh Rathour | Code Pixelz Media
Full-Stack Developer
We are Code Pixelz Media, WordPress Agency, and Digital Media Strategist based in Nepal. Experts in eCommerce, design, development & digital marketing. A team of 18, with a common love for WordPress. We have worked on projects small, large, and everything in between.
Location
Kathmandu, Nepal
Languages
English, Nepali
Member since
03 Apr, 2015
8 years
Typical projects
Customizations, Full Website Builds, Plugin Development
A little something about me. I built my first ever site using GeoCities around 2002 and got into the WordPress ecosystem around 2007. Having spent so much time on WordPress, I can say I know WP inside out and could help you with anything that may arise on your website. Back in 2014, I decided to set up a team to help me with my client's work and some side projects. That team has now 18+ members ranging everywhere from Business Development to Branding to SEO to our primary strength Web Development. With 700+ completed projects at Codeable alone, I think our profile works volume for our work. However, you can still check out some sites that we have worked on in the past.
Outstanding communication and a pleasure to work with! Was more than patient with my hectic schedule. Thank, Utsav! I look forward to working with you again!
Apr 15, 2022
Very responsive, professional, fast turnaround -- great work!
Feb 22, 2023
The only hangup really was the time zone difference from our location in the U.S. in terms of communicating. So just plan for that. Utsav was otherwise capable and responsive and fulfilled the agreed to tasks for our project. Thanks Utsav!
Feb 06, 2023
Utsav's work and communication is very professional. The scope of the project was clear and he completed it to the letter. The Event Calendar plugin often glitches and he ironed out those glitches so we could resume the launch of our website.
Jan 10, 2023
Fantastic as always! Very professional, attentive to detail, and patient when working with clients. Thanks Utsav!
Jan 05, 2023
Great communications and quick responses.
Dec 27, 2022
Code Pixelz Media shows professionalism in all area of work, went extra miles and is easy going with the purpose of getting the requirement done.
Dec 20, 2022
Very flexible. Very responsive. I was a complete beginner and asked to have my website built up from scratch, and therefore had sometimes issues to ask the right questions to get the right answers, but Utsav was very patient and re-explaining were needed.
Dec 13, 2022
Personable interview.
Dec 12, 2022
Very helpful and comprehensive call. Patient with good questions and let us know honestly about the ideas for our project. A good call on Codeable.
Dec 08, 2022