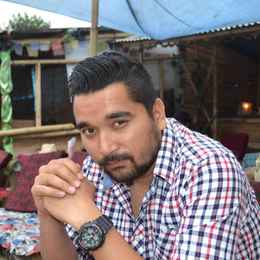 Utsav Singh Rathour | Code Pixelz Media
Full-Stack Developer
We are Code Pixelz Media, WordPress Agency, and Digital Media Strategist based in Nepal. Experts in eCommerce, design, development & digital marketing. A team of 18, with a common love for WordPress. We have worked on projects small, large, and everything in between.
Location
Kathmandu, Nepal
Languages
English, Nepali
Member since
03 Apr, 2015
7 years
Typical projects
Full Website Builds, Plugin Development, Theme Development
A little something about me. I built my first ever site using GeoCities around 2002 and got into the WordPress ecosystem around 2007. Having spent so much time on WordPress, I can say I know WP inside out and could help you with anything that may arise on your website. Back in 2014, I decided to set up a team to help me with my client's work and some side projects. That team has now 18+ members ranging everywhere from Business Development to Branding to SEO to our primary strength Web Development. With 600+ completed projects at Codeable alone, I think our profile works volume for our work. However, you can still check out some sites that we have worked on in the past.
Excellent all round!
Nov 19, 2021
Great communication! Utsav took on this project, which had many moving parts to it. It took a lot of work and communication to get it done. He was able to deliver exactly what I was looking for. Great job! Highly recommended! Thank you so much Utsav! Looking forward to our next project.
Oct 23, 2021
This is my first project with Codeable and Utsav. He did an amazing job in customizing an Event Calendar for me. He did his work based on the requirements and designs I gave him and was very responsive and diligent in getting the work done. As with any project, there were a few tweaks that needed to be made and he did them as ask. I would HIGHLY recommend Utsav to those seeking an experienced quality coder. And my hat off to Codeable for their impressive platform. Will use Codeable and Utsav for many future projects.
Jul 18, 2017
Professional work by Utsav. Excellent.
May 06, 2022
Outstanding communication and a pleasure to work with! Was more than patient with my hectic schedule. Thank, Utsav! I look forward to working with you again!
Apr 15, 2022
Was a pleasure to work with!
Apr 12, 2022
Utsav was very patient with me. He did a good job. Thank you!
Apr 03, 2022
Wonderful work again. Understood the brief, easy to work with, very timely and always get the job done. Pleasure working with Utsav.
Mar 24, 2022
Utsav is extremely knowledgeable and solved my issues very quickly. Absolutely recommend him and his services!
Mar 15, 2022
easy good work well done
Mar 14, 2022