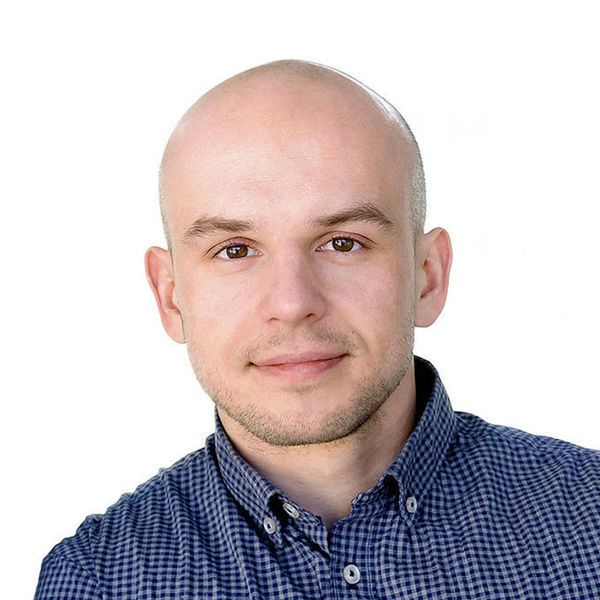 Tom Herudek
Full-Stack Developer
It's all about you. I want your business to thrive, that's the ultimate goal. I am genuinely interested in your needs, which means having a deep understanding of your situation and context first. To achieve this, I'll ask you precise questions and pay very careful attention to what you are saying
Member since
29 Dec, 2017
6 years
Typical projects
Customizations, Migrations, Troubleshooting and Fixes
#Meet me ======== 2 min video introduction >>> https://www.youtube.com/watch?v=DlfJeujIfsU personal brand >>> https://tomherudek.com/ #Why do people like to work with me? =========================== I have a wide range of knowledge. From understanding the psychology of personality, health and longevity, ethics, sociology, statistics, decision making, economics, marketing to conducting business on the internet and profound, technical, and complex web development knowledge. I enjoy actively listening to my clients, mapping their world, defining their needs and needs of their business, and providing suggestions and solutions, which will maximize their business value. Thanks to this mixture of know-how and honest interest in human beings, I'm able to deconstruct things to the smallest components and understand them. This translates into the ability to take the smallest pieces, combine them correctly together and build general visions and strategies for small and medium businesses. And implement tactical-level IT solutions. To put this in concrete words: I can be your partner in everything related to your web presence. I can understand how your business works and then help you to take the proper steps in the internet world. #Why Choose Me? ============= My life spins exclusively around WordPress for more than 12 years now. It is my daily bread, having WordPress on my mind as the first thing when waking up and the last thing when falling asleep. I probably did every single thing one could do with it: – Developed over 40 premium themes and plugins which have been purchased by 50,000+ customers – Built dozens of great websites for our clients – Completed hundreds of complex customizations – Solved thousands of support requests from our worldwide community – Developed technically advanced, in-house, fully OOP WP Framework - I know WooCommerce in and out - Helping my clients with the maintenance of their WooCommerce stores and being their "come to" person
It was an excellent experience working with Tom. He did an thorough job examining existing code and isolating the root cause of our issue quickly. His post-mortem videos were useful in helping us understand exactly what was fixed and provided an added layer of transparency to the work he performed. Thanks, Tom!
Aug 17, 2021
Impeccable service from start to finish. Understands business which most developers don't and gives honest and fair feedback and value. Couldn't recommend enough.
Jun 09, 2021
Tom is incredible to work with. His promptness, clarity, and daily progress gave me full confidence that he would be able to solve my problem. He asked multiple clarifying questions when he didn't understand my use case. This lead to a solution that was actually what I needed rather than what he may have assumed if he didn't ask for more details. Additionally, our work days only overlapped by ~2 hours because of time zone differences. Every morning when I woke up, I saw a message from Tom about his progress on the last day or a question that he had. We were able to clarify it while we were both working. Then I would awake the next morning to more progress. Absolutely wonderful experience with Tom from start to finish. I highly recommend him and he will be the first one I look to if I need help in the future.
Apr 01, 2021
Tom was a super helping consultant! Very professional help with exactly what I wanted to have help in. I am really recommending him!
Jul 13, 2023
Expert, fast, he immediately understands what you need and gives the right advice. He made me a perfect plugin respecting my needs.
May 16, 2023
He's the best. Will be back.
Mar 17, 2023
Tom exceeded my expectations once again! Great job!
Feb 02, 2023
Tom is the best. He always takes the time to explain what he did and delivers great work. Would 100% recommend.
Jan 24, 2023
Fantastic work. Thank you Tom.
Jan 03, 2023
Tom is fantastic to deal with and we continue to ask him to work on projects with us.
Nov 04, 2022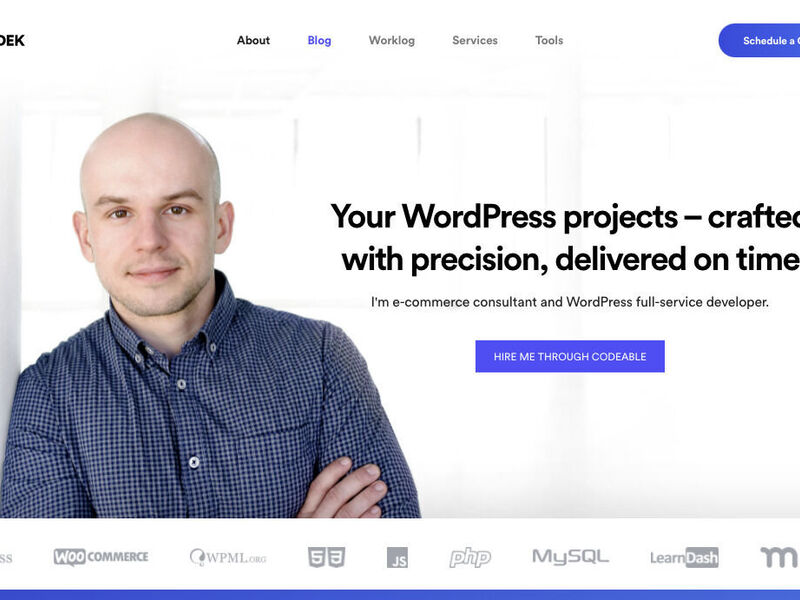 Load more