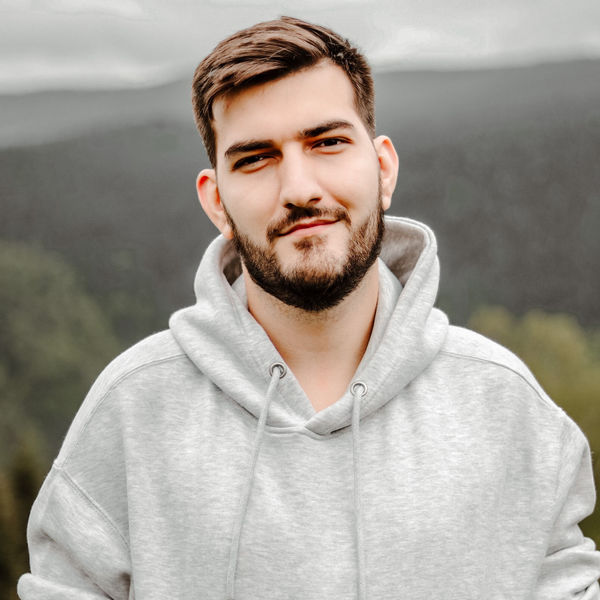 Stefan Ianache
Full-Stack Developer
Hello, my name is Stefan! I'm a web developer since 2014 and a WordPress Developer and Designer since 2016. In my humble opinion, communication and collaboration are the core foundation for building great websites and applications. If you think the same that means we can build great things together
Location
Bucharest, Romania
Languages
English, Romanian; Moldavian; Moldovan
Member since
23 Mar, 2020
3 years
Typical projects
Full Website Builds, Plugin Development, Theme Development
As I said, my name is Stefan and I'm a professional WordPress Developer and Designer. After graduating in Computer Science and Engineering I started my own web development agency called CodeBaker Web. For now, it's just me working, but in the future, I plan to gather other great web developers to join this team and to build great web applications following the next rule: "Everything we do, we do at our best!" A LITTLE BIT MORE ABOUT ME: 1. I'm easy to get a hold of. You won't have to wait for ages for me to get back to you. I like to keep communication efficient so that projects get finished as expected. This leaves me with more time to do efficient work and saves you from having to chase developers. 2. I stick to deadlines. If I agree on finishing a task on a deadline, I'm giving it 100% of my attention. As we all know there is always a small chance that something goes wrong or causes delays. If this happens I let you know immediately and do everything in my power to get it fixed as soon as possible. 3. I value honesty more than anything. The most important thing for me in life is being honest. Even if material comfort is important, what's invaluable for me it's a clean conscience. That's why my number one rule in life is: Treat others the way you want to be treated. So, if sometimes I don't know something or I have questions or doubts, I will always talk it thru with you or other fellow Experts here on Codeable, to get the best possible solution. Here, on Codeable, we are a great team and we like to cooperate to get things done the right way! 4. I like to help people. If I'm not developing something for my clients or myself, then it's most likely I'm involved in some humanitarian action. Bringing back hope to the ones in need is one of the best feelings in the World!
Stefan has been great to work with. He is very responsive to questions and has been accommodating to all of the needs of our project as we go.
Jan 13, 2023
Stefan is by far the BEST WordPress Developer I've worked with, I've been through multiple WP Developers but Stefan is a true expert and professional, asking the right questions and really understanding what you're trying to accomplish. ALWAYS coming up with solutions, and great ones at that. What I love about Stefan is if he thinks you're going to do something wrong he will challenge you as opposed to billing you and you finding out later. If you're not technical, you will be hard pressed to find a better developer to work with, his morals, values and ethics are a testament to him. Nathan
Jan 24, 2022
Stefan is a professional talent on this site, and has a rare talent of actually doing what he says he is going to do, by when he says he will do it. Hard to find these days. Would highly recommend.
Dec 15, 2021
We have been working with Stefan for 3 years now, and we could not be happier. He is efficient, professional, and has great attention to detail. Stefan is a great asset to our company, and his communication with our team helps everything flow much easier. I highly recommend Stefan to anyone.
Dec 15, 2021
Stefan clearly explained his strategy for how to solve our problem. From there, he kept in constant communication and was very patient when it came to any changes and feedback. Very much appreciated and would highly recommend to anyone!
Nov 30, 2021
Stefan had clear communication, was professional, and quickly understood and developed a solution for our task. I look forward to working with him in the future.
Oct 25, 2021
Stefan is a pleaser to work with.
Sep 07, 2021
Stefan has done a very good job with our custom plugin development project. Skilled, flexible and easy to communicate with, he always delivered on time and kept us updated all along the way. We will definitely work with him again to add new features to our custom plugin.
Sep 03, 2021
Stefan is awesome! Thank you for the great convo!
Mar 19, 2021
Working on this project with Stefan as an expert of Codeable left only positive emotions and impressions to me! He often suggested improvements for specific tasks, adding value to our project and regularly reported on the status of work and delivered all the time before the deadline! He was all the time available for Skype calls which helped us a lot and he was patient and kind! The end result exceeded my expectations! We will use his services in the future for sure! I highly recommend him!
Feb 19, 2021