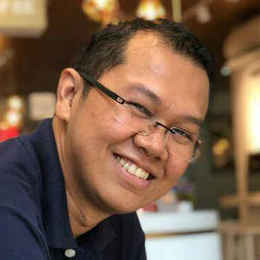 Sigit Noviandi
Full-Stack Developer
I have been working for more than 13 years in web development, written hundreds of thousands of lines of code, designed a lot of web pages and graphics, built essential apps and digital solutions, and handled many WordPress projects and jobs, to have sufficient knowledge required to assist you.
Location
Jakarta Special Capital Region, Indonesia
Languages
English, Indonesian
Member since
09 Sep, 2020
2 years
Typical projects
Customizations, Plugin Development, Troubleshooting and Fixes
Hi, I am Sigit, a WordPress expert living in Jakarta, Indonesia. Since 2008, I have been helping local and international clients design, develop, or customize the perfect websites for their businesses using WordPress (and other popular tools like Laravel, ReactJS, etc). I am very experienced in PHP, JavaScript (including jQuery and ReactJS), CSS (including SASS and Bootstrap), and troubleshooting/debugging problems. Basically, you can say I have pretty much all the skills required to complete any task related to WordPress. I am responsible, a very good communicator, and very dedicated. In my spare time, I travel, do some community services, and do simple video editing and graphic designs. Whatever your story, I'd always love to hear it. Hire me and let me help you with your project needs: https://app.codeable.io/tasks/new?preferredContractor=82262 ## WordPress says "Code is Poetry". Then, I'm the poet you're looking for! ##
Sigit is great! He took a very professional approach, completed the work quickly, and communicated clearly what he was doing, how, and why. His completion of this project and his clear explanations have helped me move forward in my own development as a web designer.
Apr 09, 2022
Sigit delivered everything way before the deadline, with no issues or errors so I couldn't be more happy with his work. I would recommend him to anyone who needs a responsive, communicative, top-level developer in their project - which I already did to one of my clients. I will surely work with him again!
Nov 19, 2021
Hiring Sigit has been an amazing decision! Sigit was timely, efficient, a great communicator and has completed the task exactly as requested. I have been so impressed with the turnaround time and his technical skills. I would definitely work with Sigit again.
Sep 16, 2021
Legendary work
May 13, 2022
Sigit is easy to work with and full of useful information
Apr 14, 2022
Very pleased working with Sigit. He presented me with scope of work and delivered within agreed time schedule answering all my questions along the way.
Apr 12, 2022
A pleasure to work with. A true professional. Wouldn't hesitate to work with Sigit again!
Apr 07, 2022
Sigit is extremely skilled, reliable and has frequent communications.
Mar 14, 2022
Absolute Awesome and Wonderful Experience!!!
Mar 02, 2022
Sigit has fixed the problem quickly and with the best expertise. I was very pleased with his communication skills and I will hire him again!
Feb 09, 2022