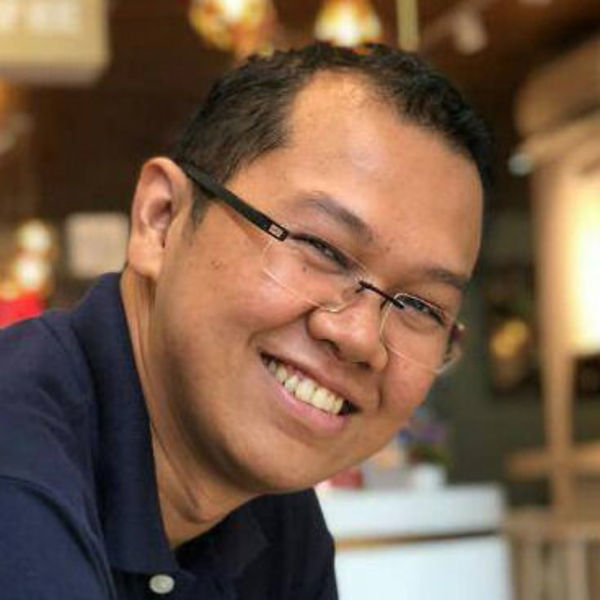 Sigit Noviandi
Full-Stack Developer
I have been working for more than 13 years in web development, written hundreds of thousands of lines of code, designed a lot of web pages and graphics, built essential apps and digital solutions, and handled many WordPress projects and jobs, to have sufficient knowledge required to assist you.
Location
Jakarta Special Capital Region, Indonesia
Languages
English, Indonesian
Member since
09 Sep, 2020
3 years
Typical projects
Customizations, Plugin Development, Troubleshooting and Fixes
Hi, I am Sigit, a WordPress expert living in Jakarta, Indonesia. Since 2008, I have been helping local and international clients design, develop, or customize the perfect websites for their businesses using WordPress (and other popular tools like Laravel, ReactJS, etc). I am very experienced in PHP, JavaScript (including jQuery and ReactJS), CSS (including SASS and Bootstrap), and troubleshooting/debugging problems. Basically, you can say I have pretty much all the skills required to complete any task related to WordPress. I am responsible, a very good communicator, and very dedicated. In my spare time, I travel, do some community services, and do simple video editing and graphic designs. Whatever your story, I'd always love to hear it. Hire me and let me help you with your project needs: https://app.codeable.io/tasks/new?preferredContractor=82262 ## WordPress says "Code is Poetry". Then, I'm the poet you're looking for! ##
Sigit was responsive throughout the entire project. I'm really happy with what he accomplished, even through I wasn't entirely sure what I wanted when we started the project, Sigit geared me in the right direction and assured me that he would help me get it to where I wanted it to be. I'm pleased with the outcome. I have more work to do on my end, and I will more than likely need to rely on Sigit again for more project work. I have no problem recommending Sigit's services to anyone else who needs fast, reliable, and knowledgeable services. I know what I want from a consumer facing website, and I have some basic web design and coding skills, but not nearly enough to do what Sigit did for me, so I'm really pleased. The timeline was quicker than I expected as well. Response rate was so fast in fact that I would always wake up to Sigit's responses and we'd be ready to go with the next part of my project right away.
Sep 27, 2022
I have engaged Sigit several times, and he has delivered many key pieces of my website. He is very capable technically and has a good command of the WooCommerce ecosystem. In addition, he is easy to communicate with, responsive, punctual, helpful, and a person of his word.
May 25, 2022
Sigit delivered everything way before the deadline, with no issues or errors so I couldn't be more happy with his work. I would recommend him to anyone who needs a responsive, communicative, top-level developer in their project - which I already did to one of my clients. I will surely work with him again!
Nov 19, 2021
As always, thank you! Excellent Job! Jo
Jan 25, 2023
Sigit is an excellent communicator, and has a good understanding of my website, its goals and issues.
Dec 17, 2022
Sigit completed what was needed by the date promised, and gave me guidance on how to implement the solution myself going forward.
Dec 14, 2022
Sigit was fantastic.
Nov 17, 2022
Top Notch Work! Professional, responsive, and with great communication.
Sep 24, 2022
Sigit did a great job. Best developer I have ever worked with. Great communication and understanding of my requirements.
Sep 20, 2022
Sigit is great to work with. I so appreciate his knowledge and his work!!
Sep 13, 2022