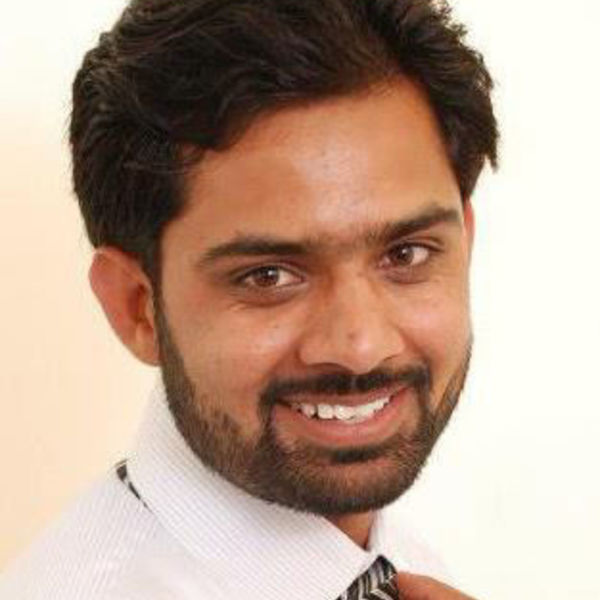 Sajid Javed
Designer / Developer
Hi, I'm Sajid, a seasoned WordPress developer, and designer with 13+ yrs of experience. Specializing in creating and customizing themes/plugins to meet clients' needs. I create beautiful, user-friendly websites that drive business success. Dedicated to delivering quality and exceeding expectations.
Location
Islamabad, Pakistan
Member since
08 Feb, 2023
0 year
Typical projects
Full Website Builds, Plugin Development, Theme Development
Creating websites that stand out from the crowd for the past 13 years (and will continue to do so for years to come). Hi 👋🏼. Welcome and thanks for checking my profile. What do I do? - Website design/development - Converting PSD/Figma to WordPress - LearnDash/LifterLMS expert - WooCommerce extensions development/customization - Plugin development/customization - Theme development/customization - Troubleshooting/fixes - Monthly website maintenance Design and development: I have extensive experience gathering requirements by scheduling multiple meetings with clients to understand and ensure our Vison is aligned so I can design and develop a website that stands out and is according to my client's requirements and brand/styling guidelines. Theme customizations: I worked with various themes that include (but are not limited to), Astra, Divi, Sydney, themes, etc. I have worked with the core team behind the Divi theme at ElegantThemes for 2 years. Plugins: I love developing plugins from scratch, as mentioned above, I am a proud author and lead developer of the very popular social media plugin Easy Social Feed which has over 60k+ active installs and thousands of premium customers with an overall 5 ⭐️⭐️⭐️⭐️⭐️ star rating. API integrations: I love challenges and there's no better challenge than working on APIs (REST, Graph API, etc) for WooCommerce payments integrations, mailing list integrations (MailChimp, constant contact), social media platforms integrations (my plugin Easy Social Feed is powered by Facebook graph API) and ERP integrations. WooCommerce: I love WooCommerce and is no doubt the number 1 eCommerce platform to convert WP sites into full-fledged shops. I developed and customized numerous plugins for example WooCommerce subscriptions, WooCommerce Composite Products, and WooCommerce customer reviews plugins. I worked at Automattic the parent company behind WooCommerce, WordPress.com, and Jetpack. Customer satisfaction is my top priority!
Mr. Sajid Javed has been a pleasure to work with and I'm entirely happy with the results. He has been clear in defining the scope of each project and communicating his available timeline. He has readily created new scopes as the word progressed. He is succinct and responsive, amenable and prompt. He took on a fairly messy project that no one else responded to and has handled it capably. Can't recommend him enough and hope that he remains available as my projects evolve.
May 18, 2023
Sajid was one of the most dedicated and capable developers we have worked with. He was incredibly responsive and capable. Our team was thrilled with the tech he built and the way our website turned out. We would absolutely work with him again and would recommend him to anyone looking to hire a quality WP developer. 10/10.
Mar 08, 2023
Sajid was so helpful with a problem that I was struggling with. He was able to find the solution and explain clearly what he did so I could manage the functionality going forward.
Mar 08, 2023
Sajid is fast, knowledgable, kind, and courteous. I had a devastating issue that he helped me fix in seconds. Thank you Sajid!
Nov 17, 2023
I had high expectations for professionalism and he met them.
Nov 13, 2023
Sajid's attention to detail and thoroughness are outstanding. He's a hard worker who's skilled and efficient. I can't recommend him more highly.
Sep 22, 2023
Sajid was patient and thorough. He made me comfortable handing the project over to him.
Aug 10, 2023
Try out, job in progress, consultancy understand scope is done
Aug 10, 2023
Excellent Consultation Call with clear undesrtanding of options and resources needed.
Jul 31, 2023
Sajid did EXACTLY what I needed to be done on this job!
Jun 27, 2023