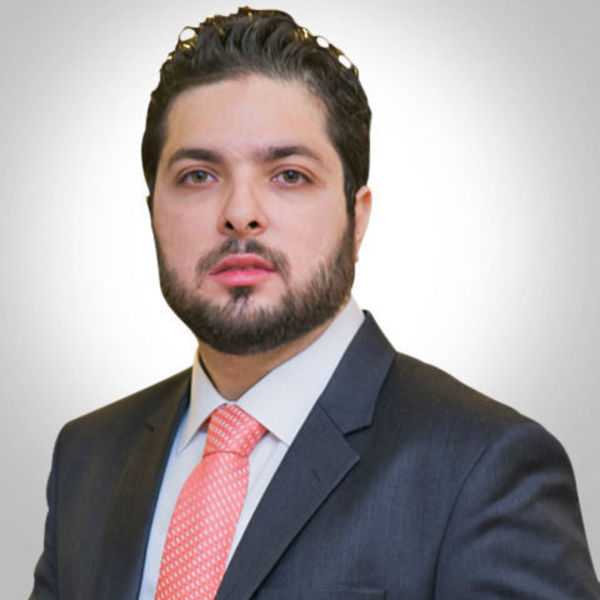 Saad Iqbal | WPExperts
Full-Stack Developer
Hi 👋, I'm Saad, founder of WPExperts. We are WordPress VIP Partner Agency and have a portfolio of 80+ plugins vetted by WordPress.org and WooCommerce.com teams. Also, an official solution partner for Square and Stripe. We would love to help you build a secure, scalable, and optimized solution.
Location
Alexandria, Egypt
Languages
Arabic, English, Urdu
Member since
25 Dec, 2013
10 years
Typical projects
Customizations, Full Website Builds, Plugin Development
✨ OUR EXPERTISE ✔️ Complex API integration. ✔️ Woocommerce extension development & customizations. 📈 I'VE OFFICIALLY APPROVED VENDOR OF WOOCOMMERCE.COM 👉 https://partners.woocommerce.com/English/marketplace/partner/1755913/wpexperts 📈 I'M OFFICIAL SOLUTION PARTNER OF SQUARE 👉 https://squareup.com/us/en/app-marketplace/app/wp-easypay 📈 I'M OFFICIAL SOLUTION PARTNER OF STRIPE 👉 https://stripe.com/partners/directory/mycred (Yes! I'm an author MyCred as well) ✔️ WordPress theme development and customizations. ✔️ WordPress plugin development & customizations. ✔️ SaaS and PaaS development (WP & Non-WP) ✔️ Enterprise application development. ✔️ Can work with MEAN, Symfony2, Laravel. Codeigniter, Laravel Spark, & other frameworks. ✔️ Mobile Applications (Html5, React, Flutter and Native for iOS & Android) ✔️ PSD/Figma to WordPress/WooCommerce ✔️ WooCommerce Bookings / WooCommerce Subscriptions/WooCommerce B2B + B2C Expert. ✔️ Gravity Forms customizations & custom add-ons. ✔️ Google Maps API, Facebook API, Twitter API, and many more API integration, experts. 📈 OUR PLUGINS IN THE CODECANYON MARKETPLACE 👉 https://codecanyon.net/user/wpexpertsio/portfolio ✔️ Expert with SVN and GIT. ✔️ Expert with Easy Digital Downloads. ✔️ Drupal, Joomla, Magento, and other CMS experts as well. ✔️ Expert with GiveWP, AffilaiteWP, Sensei, LifterLMS, Ninja Forms, Caldera Forms, WP All Import, Restrict Content Pro, Event Expresso, and many more plugins expert. ✔️ WordPress Gamification Expert with plugins like myCred, GamiPress, and BadgeOS. 📈 I'M AUTHOR OF MYCRED - A GAMIFICATION SOLUTION USED BY 20K+ USERS 👉 https://mycred.me/ ✔️ LearnDash customizations and add-ons expert. ✔️ Data migration and import/export expert. ✔️ BuddyBoss, BuddyPress, BBPress expert. ✔️ Multilingual websites and WPML experts. 📈 3500+ PROJECTS DONE ON CODEABLE 👉 Read reviews about our services in the next tab. 💡 WANT TO HIRE ME? 👉 https://app.codeable.io/tasks/new?preferredContractor=4150
Everyone at WPExperts was very helpful
Oct 03, 2022
Patient and helpful. The job was an odd request, but the result is beautiful! Thanks so much! Will consider for future development needs as well.
Jan 19, 2021
One of the best experiences we have had to date with an outside source. -Nicole
Aug 10, 2020
Amazing team. Went above and beyond. Can't wait to work this team again. :)
Sep 12, 2023
overall nearly all requirements are delivered. Several times required long conversations before willing to be flexible in implementation. As a business, I rely on them to make user experience decisions for me instead of just sticking to the scope definition . There is no way we can capture super detailed scope definition. Hopefully, they'll now work more agile in the next phase of the project.
Jul 01, 2023
Excellent communication. Made the effort to fully understand the scope and parameters of the situation.
May 31, 2023
Scope of work completed very good experience.
May 12, 2023
WPExperts is our preferred partner on Codeable. Their responsiveness, communication, and comprehension of the work needing to be done is excellent.
May 08, 2023
Nancy at WP Experts was very quick and friendly and communicated clearly. She provided options for checking things myself and was very helpful in answering my questions. In addition to helping us fix our problem, I learned a few things from her that made me feel more confident about monitoring and preventing similar problems in the future. We are very happy with our service and will be pleased to work with them again.
Feb 10, 2023