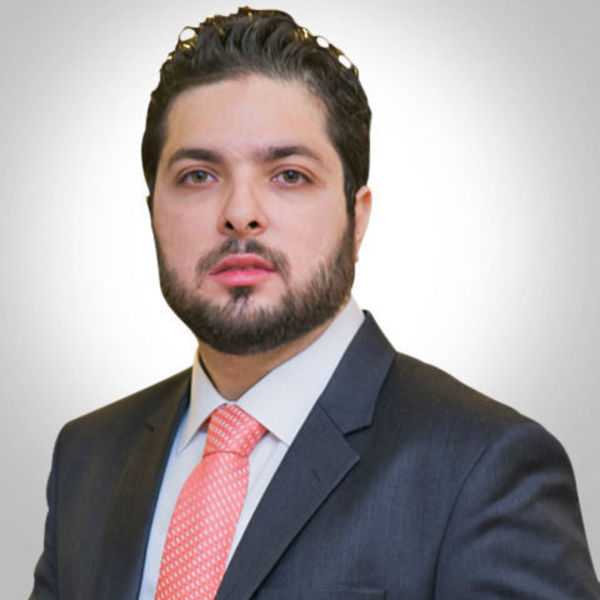 Saad Iqbal | WPExperts
Full-Stack Developer
Hi 👋, I'm Saad, founder of WPExperts. We are WordPress VIP Partner Agency and have a portfolio of 80+ plugins vetted by WordPress.org and WooCommerce.com teams. Also, an official solution partner for Square and Stripe. We would love to help you build a secure, scalable, and optimized solution.
Location
Alexandria, Egypt
Languages
Arabic, English, Urdu
Member since
25 Dec, 2013
9 years
Typical projects
Customizations, Full Website Builds, Plugin Development
✨ OUR EXPERTISE ✔️ Complex API integration. ✔️ Woocommerce extension development and customizations. 📈 I'M OFFICIALLY APPROVED VENDOR OF WOOCOMMERCE.COM 👉 https://woocommerce.com/vendor/wpexperts/ 📈 OUR PLUGINS IN THE CODECANYON MARKETPLACE 👉 https://codecanyon.net/user/wpexpertsio/portfolio ✔️ WordPress theme development and customizations. ✔️ WordPress plugin development and customizations. ✔️ SaaS and PaaS development (WP and Non-WP) ✔️ Enterprise application development. ✔️ Can work with MEAN, Symfony2, Laravel. Codeigniter, Laravel Spark, and other frameworks. ✔️ Mobile Applications (Html5, React, Flutter and Native for iOS & Android) ✔️ PSD/Figma to WordPress/WooCommerce ✔️ WooCommerce Bookings / WooCommerce Subscriptions/WooCommerce B2B + B2C Expert. ✔️ Gravity Forms customizations and custom add-ons. ✔️ Google Maps API, Facebook API, Twitter API, and many more API integration, experts. ✔️ Payment Gateway Expert can create a payment solution from scratch or customize it. 📈 I'M OFFICIAL SOLUTION PARTNER OF SQUARE 👉 https://squareup.com/us/en/app-marketplace/app/wp-easypay ✔️ Expert with SVN and GIT. ✔️ Expert with Easy Digital Downloads. ✔️ Drupal, Joomla, Magento, and other CMS experts as well. ✔️ Expert with GiveWP, AffilaiteWP, Sensei, LifterLMS, Ninja Forms, Caldera Forms, WP All Import, Restrict Content Pro, Event Expresso, and many more plugins expert. ✔️ WordPress Gamification Expert with plugins like myCred, GamiPress, and BadgeOS. 📈 I'M AUTHOR OF MYCRED - A GAMIFICATION SOLUTION USED BY 20K+ USERS 👉 https://mycred.me/ ✔️ LearnDash customizations and add-ons expert. ✔️ Data migration and import/export expert. ✔️ BuddyBoss, BuddyPress, BBPress expert. ✔️ Multilingual websites and WPML experts. 📈 3000+ PROJECTS DONE ON CODEABLE 👉 Read reviews about our services in the next tab. 💡 WANT TO HIRE ME? 👉 https://app.codeable.io/tasks/new?preferredContractor=4150
Saad really did a masterful job. He is super informed and was very willing to address anything that we had a need for in relation to this project. There was only one very small hiccup that we had experienced during the project and he was quick to fix it. This was my first time using Codeable on recommendation of a friend, and Saad has set a very high bar.
Mar 19, 2020
Saad did a wonderful job with customizing our plugin to our requirements. Prompt communication, efficient project goals, clean code, and wonderful support throughout the process and after completion. I highly recommend Saad and looking forward to working with him on future projects.
Apr 09, 2018
Saad was extremely proficient and patient throughout the whole process. Support was excellent and I would not hesitate to recommend and use him again.
Sep 20, 2017
Communicates well.
Aug 23, 2022
good job, thank you
Aug 04, 2022
Ahmed was very quick tog et this project completed and was able to create a solution that worked well for our website.
Jul 07, 2022
Great service and communication
Jun 26, 2022
Best in the business!
Jun 09, 2022
Saad Iqbal | WPExperts were amazing. The project took a while to get started due to my delays, but they stayed patient and were ready to go immediately when I was ready. It was completed in less time than they initially estimated, and was completed EXACTLY as I asked. The communication was amazing. I'd HIGHLY recommend this team!
May 25, 2022