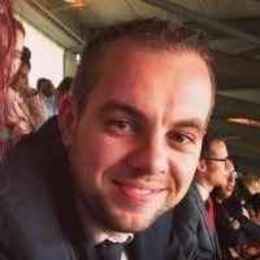 Russ Clow
Designer / Developer
Website Designer and Developer with over 12 years experience in UX/UI design and Wordpress Development - Worked for major brands including Microsoft, Ticketmaster, Andrew Lloyd Webber and others. View my work: www.clowcreative.com
Location
Nottingham, United Kingdom
Member since
09 Apr, 2015
7 years
Typical projects
Customizations, Full Website Builds, Theme Development
I am a freelance website designer and developer with over 12 years experience under my belt. I've worked with many smaller businesses, start-ups and individuals, as well as large international brands. I've also worked as a Lead Digital Designer for 2 award winning design agencies and have personally won awards for my design and development. I have a passion for design (UX and UI), but I also have a very strong knowledge of coding languages, including HTML/CSS, jQuery, PHP and of course, all things Wordpress! I've been very lucky to work with major brands, such as UX/UI designer for Microsoft (MSN), Ticketmaster, Andrew Lloyd Webber, Lenovo & TULA. I've partnered with large agencies such as Wholegrain Digital, Rokk Media and Optimal Marketing. I can code with design in mind - which is rare in this industry. What that means is I understand how to design a site that looks great, but also converts - and then I can code that design into Wordpress. I also have a strong knowledge of Wordpress back-end, and many major plugins such as Woocommerce, Gravity Forms and Advanced Custom Fields. I can take on projects big and small - from small customisations to major redesigns. View my work: www.clowcreative.com
Absolutely incredible experience with Russ from the moment he first replied to our poject to the moment he finished the task. He immediately made us feel secure in his abilities and led us through each step with care. Friendly, professional, attentive. Russ answered every specific question, never glossing over a detail, and fired back with the perfect sets of questions that proved he was not only paying close attention but fully understood our goals and ambitions with the project. This stage was a deep dive into the state of our site and an assessment of required work. The PDF presentation was laid out to a very high standard and was clear, concise, and informative. We will be continuing our working relationship with Russ and highly recommend his services.
Mar 12, 2021
I was nervous Russ wanted to keep everything to chat to begin with, but this experience has been extremely useful with being able to see everything in the feed, things I'd already said, finding links again, etc. And has allowed great efficiency across time zones. Our team takes a bit of cat herding sometimes so Russ's ability to respond fast and offer solutions has been above and beyond.
Apr 25, 2022
Russ was so patient with me. Being non tech, he seemed to understand and just waited till I got things set up for him. And he was super fast in getting the work done. Pure joy working with Russ. I am super happy with the work, and service. I highly recommend him.
Mar 23, 2022
Russ is always prompt efficient and performs his project well. Thanks again Russ!
Feb 09, 2022
Stellar performance
Jan 24, 2022
Great to work with and very clear with his instructions and steps.
Dec 21, 2021
Russ was incredibly knowledgeable and responsive, and he was a pleasure to deal with. He worked quickly to secure the website and was great about communicating his work and answering any questions.
Nov 18, 2021
Really have enjoyed working with Russ. Great communication, project ownership, and excellent deliverables. Thank you!
Oct 28, 2021
Perfect, as always!
Jul 06, 2021
Perfect, acted quickly and efficiently. Very trustworthy as well, will use again.
Jun 30, 2021