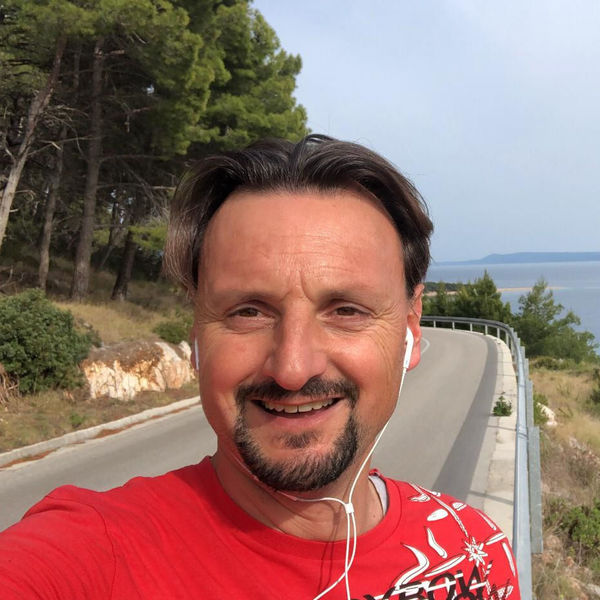 Roni Marinkovic
Full-Stack Developer
Hi there, I'm Roni, a passionate web designer & developer, photographer, and marketer. My real passion in regards to WordPress is giving the websites the look and the speed they deserve. On a personal note, I'm Formula1, a scuba diving, windsurfing, and travel addict.
Languages
Croatian, English
Member since
22 Jun, 2020
3 years
Typical projects
Full Website Builds, Migrations, Performance Optimizations
The websites I design are done with attention to detail. I strive to make websites look cool and awesome while being user-friendly and converting visitors into customers. I love the design principle 'Less is more'. I have bought my first domain name in 1998 and have been building websites since. I can help you with: ✔ Building WordPress websites ✔ Building online stores with WooCommerce, B2C & B2B ✔ Optimization and Speeding up websites ✔ Hosting and email setup ✔ Website backups and security ✔ Website migrations ✔ Troubleshooting issues ✔ Online tool setup and integration (e.g., LearnDash, MailChimp, Google Analytics) I also offer WordPress Maintenance Services and support:** ✔ Regular Updates for WordPress, theme, and plugins ✔ Regular Database Cleanup (spam comments, post revisions, overhead) ✔ Daily Off-Site Daily Backups ✔ PageSpeed Optimization Checks ✔ Regular Spam Checks ✔ Regular Malware Check ✔ Continuous Uptime Monitor ✔ Regular Link Monitoring ✔ SEO Ranking Monitor ✔ Monthly Reports Discounted add-on services ✔ Content Updates ✔ Site Fixes I have worked with (not limited to): ✔ Divi ✔ GeneratePress ✔ GenerateBlocks ✔ Elementor ✔ Beaver Builder ✔ Genesis ✔ Avada ✔ Astra ✔ WooCommerce & Add-ons ✔ YITH Woocommerce Add-ons ✔ Bookly PRO ✔ LearnDash LMS ✔ Boxy Cooked ✔ Booking Calendar PRO ✔ Gravity Forms & Add-ons ✔ Yoast SEO ✔ RankMath SEO ✔ SEO Framework ✔ Contest bundle (Photo contest, Video Contest & Recipe Contest) ✔ MailChimp ✔ Google Analytics ✔ Google AdSense
Roni did an incredible job with my site speed project! I would 100% recommend Roni and would work with him again. He is efficient, a great communicator, and went above and beyond my expectations! The results speak for themselves. Thank you Roni.
Oct 20, 2020
Roni has been looking after my site now since Dec 2020 and has been a real rock. His knowledge is 2nd to none. If he hasnt got the immediate answer is always back with the answer from the plugin developers within 24 hours. He appears to work 24/7 as his response times are almost immediate. Fixes and updates are also done in a very timely manner. I cannot recommend him highly enough. 👌😄
Oct 11, 2020
Roni is a consummate professional in terms of obtaining clarity as to the scope of the project, response time, and in the quality of the deliverable - which was, in my case, to fix my poor web site speed and remove the slider on my home page (among other things). I highly recommend Roni, without reservation!
Sep 23, 2020
Fast work, good help
May 09, 2022
Roni knows his onions, and does what he says when he says it.
Mar 15, 2022
Knows his stuff, polite and communicative. Perfect
Feb 10, 2022
Roni has been truly amazing, attentive, responsive, and every other amazing adjective you can think of. :) His professionalism and thoroughness of his work shows itself in the product. He took our site from very plane-Jane and made it truly stand out. We get a ton of compliments on it and people asking us to set them up one. We then have to tell them that it wasn't us but rather Roni who is the KING here. :) Thank you so very much for an amazing job.
Nov 08, 2021
It was a pleasure to work with Roni, he delivered even more value than expected and got the job done in no time. Easy correspondance, great explanations and instructions!
May 03, 2021
Roni dealt with the project exceptionally fast and improved our site speed big time despite a difficult setup and heavy plugins. The communication was super responsive and very friendly. Happy to team up again in the future!
Apr 22, 2021
Roni solved technical and slow speed problems on my site that half a dozen other tech support folks tried and failed at. He was remarkably communicative, considering an 8-hour time zone difference, and his conviction to get my site speed repaired was palpable. And he succeeded. I would recommend him to anyone looking for effective results, from a good guy.
Mar 20, 2021