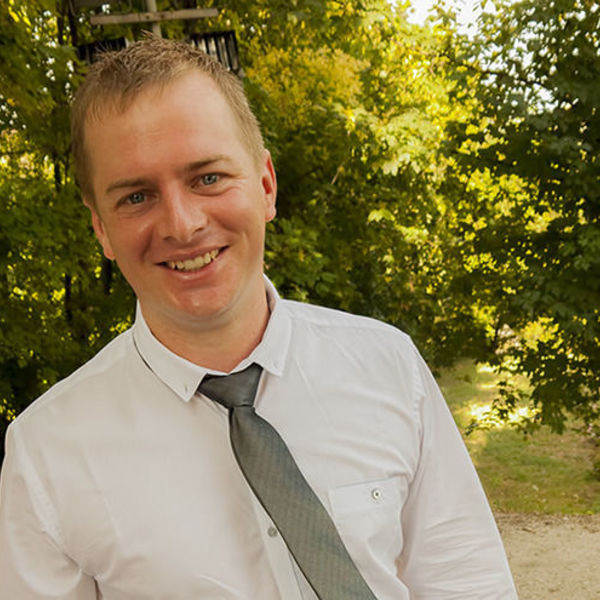 Robert Bokori
Full-Stack Developer
As a talented WordPress and WooCommerce specialist who has helped hundreds of executives and entrepreneurs all over the world finally enjoy high-value websites, I'm certain I can do the same for you.
Location
Budapest, Hungary
Languages
English, Hungarian
Member since
28 Jun, 2017
6 years
Typical projects
Full Website Builds, Migrations, Theme Development
✔️ **NEXT-LEVEL WORDPRESS DEVELOPMENT:** You probably already know that for the best results, you'll need to build from scratch. Pre-built themes are often crammed with unnecessary parts that can make them impossible to customize. Roots Stack (Bedrock, Sage, Trellis), preprocessors, building tools, and vagrant boxes … I'll create a superior lightning-fast theme for you with clean and modular code. Let's discuss all the possibilities for your website – with no cost, obligation, or commitment. ✔️ **FULLY CUSTOMIZABLE THEMES:** Ready for a top-notch, tailor-made theme? Using Advanced Custom Fields Pro (ACF), I'll build you a completely custom theme based on layouts so you can easily make pages, modify pages, and use drag-and-drop technology. ✔️ **WEBSITES WITH ANIMATIONS:** Nowadays, website animations make your visitors stay longer and are essential to business growth. Using the newest technologies (including ScrollMagic, GSAP, Three.js, etc), I can develop a website for you with endless possibilities. You'll be able to better capture attention, amaze visitors, and provide them with an outstanding tour. ✔️ **MEMBERSHIP | SUBSCRIPTIONS | EVENTS:** Several years of experience have made me highly skilled at using WooCommerce Subscriptions, Memberships, and EventsCalendar. Let me help you take advantage of these plugins and make your business second to none. ✔️ **CUSTOM-BUILT PLUGINS:** Using REACT, REDUX, and the versatile WordPress REST APi, I successfully built a plugin for a client to take their online exam business to the next level. Contact me to get your own custom-built plugin.
Robert was a great developer, easy to work with, professional, thoughtful, and attentive. We're very happy with the final product and look forward to working with him again in the future.
Aug 13, 2020
We worked with Robert on our company website and honestly, we are very happy with the result, Robert did it in the time he said it would take and left the website working perfectly, will definitely work with him again.
Jun 03, 2020
Robert was very good at communicating, very clearly understood the project and delivered exactly what I was looking for quickly and without any stress. Would highly recommend!
May 06, 2020
Always great working with Robert
Apr 15, 2021
Robert is a gentleman and paitent as a saint! Legend!
Apr 28, 2020
Instant reply instant resolution fantastic service!
Apr 21, 2020
Awesome and quick support. Very helpful and nice communication.
Jan 11, 2018
Very quick to respond, spent extra time on this consultation to give me a very accurate picture of my requirements vs. budgetary considerations. Amazing communication skills.
Oct 04, 2017
Available and very competent. It's a pleasure to work with professionals like Robert.
Jul 07, 2017
The project turned out to be much bigger than anyone could have anticipated. Robert continued to work on the project & found several issues which led to a solution.
Jun 29, 2017