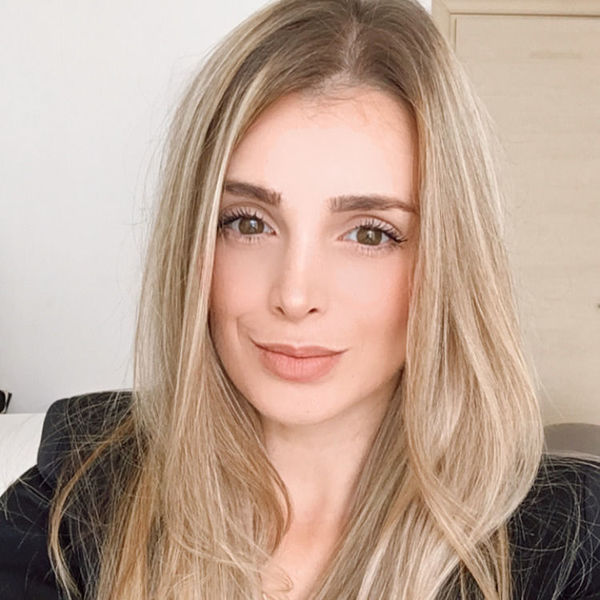 Rakela Roshi
Full-Stack Developer
I'm an experienced WordPress expert with a decade of crafting captivating themes and delivering exceptional website solutions (design & development), prioritizing both aesthetics and seamless functionality.
Languages
English, Italian
Member since
10 Feb, 2021
2 years
Typical projects
Customizations, Full Website Builds, Theme Development
I'm a WordPress expert with over a decade of experience in the industry. I have honed my skills and expertise in creating captivating WordPress themes and delivering exceptional website design and development solutions. As a dedicated professional, I take pride in crafting websites that not only exude visual appeal but also offer seamless functionality and an exceptional user experience. Why Choose Me? Extensive Expertise: With over 10 years of hands-on experience in the WordPress ecosystem, I possess an in-depth understanding of the platform and keep up-to-date with the latest trends and technologies. Theme Mastery: I have a proven track record of building customized and feature-rich WordPress themes that perfectly align with clients' unique brand identities and requirements. Site Builds with Excellence: My proficiency extends beyond theme development, as I excel in crafting complete site builds from concept to launch. My services encompass everything from design conceptualization to final development, ensuring a seamless and polished end result. Attention to Detail: I pay utmost attention to detail, ensuring the highest quality in every aspect of the website. User-Centric Approach: Understanding the importance of a user-friendly interface, I prioritize creating websites that offer a smooth and intuitive browsing experience, thereby engaging visitors and boosting conversions. Effective Communication: I believe that clear and open communication is the foundation of successful collaborations. I actively involve clients throughout the development process, keeping them informed and involved at every step. Services: - Custom WordPress Theme Development - Responsive Website Design - Complete Site Builds - Plugin Integration and Customization - E-commerce Solutions (WooCommerce) - Website Optimization for Speed and Performance Feel free to reach out for any inquiries or project discussions. Let's Create Something Remarkable!
Rakela was so easy to work with and our site is exactly what we wanted. She listened very well to our expectations and offered very helpful suggestions when we weren't sure what we wanted/needed. As Wordpress beginners she took the time to explain the features we will need to keep the site up to date as we progress. She made the migration very easy for us and we are extremely happy with the end result. Thanks Rakela!
Jan 25, 2023
Rakela delivered over and above the scope of our project and beyond my expectations. She was able to give expert feedback and was very understanding of the constraints I had working on the project. I look forward to working with her again.
Jan 24, 2023
Rakera is a pleasure to work with. The way she handled the project showed resilience, experience, knowledge, and critical thinking. We would love to get her perspective on our next project.
Oct 18, 2022
Rakela was very responsive despite the different time zones we live in. She was knowledgeable and especially good at explaining things to someone with very limited computer or blogging skills. I'm thrilled at the results she produced and for making the decision to utilize her. I would definitely use her again.
Sep 12, 2023
Really great consult call, I felt like she fully understood what I was trying to achieve, which gave me a lot of confidence to move forward with the full web redesign!
Aug 18, 2023
clear and fast! thank you
Dec 20, 2022
Rakela is just wonderful to work with. Great work, quick turnaround, flexibility and on-time delivery. Would not hesitate to recommend her for any project.
Oct 03, 2022
Quick communicator, great worker, and more importantly solved my problem quickly!
Sep 27, 2022
Rakela was highly responsive and an excellent communicator.
Jun 13, 2022
Rakela is great in communication and project management, highly recommended.
Jan 27, 2022