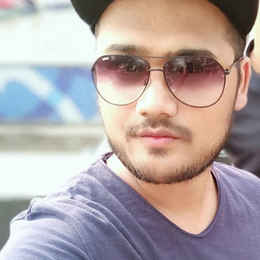 Prince Singh
Full-Stack Developer
WordPress Developer with more than 10 years of experience in creating and customizing themes, plugins and websites. Expertise in - WooCommerce, Learndash LMS, Gravity Forms, Formidable Forms, Paid Membership Pro, Import & Export of data CSV Core skills - PHP, WordPress, JavaScript, jQuery,HTML,CSS.
Languages
English, Hindi, Panjabi; Punjabi, Urdu
Member since
09 Oct, 2020
2 years
Typical projects
Customizations, Plugin Development, Troubleshooting and Fixes
Hi ! My name is Prince, and I am here to help you in getting your websites running and upgrade as per any new ideas or requirements. I have over 10 years of experience and I have created more than 100 websites and custom plugins. I customize themes and plugins to match the requirements. I am a quick responder and I am always ready to go an extra mile to resolve any issues my clients have with their websites.
It was a pleasure to work with Prince. The response times were super fast and the work was flawless. Gladly again :-)
May 03, 2021
SMART: Specific (simple, sensible, significant). Measurable (meaningful, motivating). Achievable (agreed, attainable). Relevant (reasonable, realistic and resourced, results-based). Time bound (time-based, time limited, time/cost limited, timely, time-sensitive).
Apr 30, 2021
Working with Prince was fantastic- the site he built for me looks exactly the way I had envisioned it. He is technically amazing- but the best thing about Prince is he is a genuine good person who really cares. I would give more stars but they only allow for 5.
Apr 14, 2021
Prince Singh was great to work with. Great communication, and thorough work. Would gladly work with him again.
Mar 31, 2022
Prince did a great job extending the functionality of our first project, a custom wp plugin. His response was quick and the quality of the work was top. Communication was easy and precise. I highly recommend him and we will definitely use his services when similar needs arise,
Mar 30, 2022
Prince kept in touch throughout the project, and answered all my questions. He went above and beyond with troubleshooting assistance. I was very happy with his work, as well!
Mar 24, 2022
Prince was very knowledgeable and communicated all that he was doing. He responded very soon and was very helpful throughout the process
Mar 23, 2022
Prince completed the project in a timely manner, was very professional, and made sure he was clear on the exact nature of the project before completing his estimate and starting on the job. No complaints at all!
Mar 17, 2022
Very responsive and great work.
Mar 17, 2022
Excellent developer and would definitely use again.
Mar 16, 2022