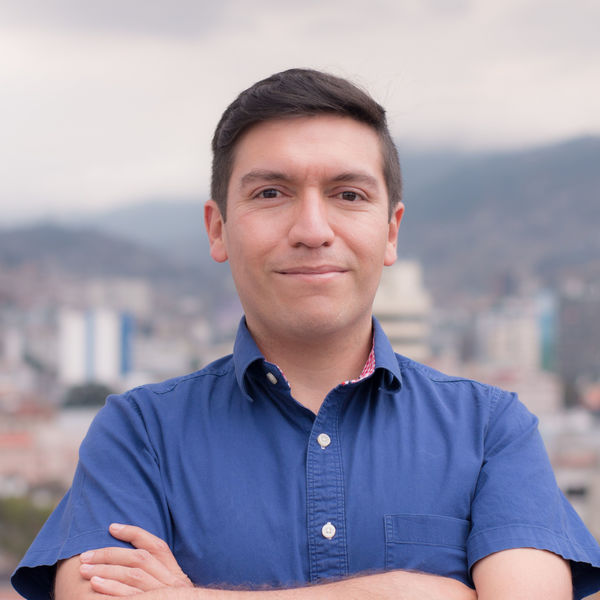 Pablo Hernández | OtakuPahp LLC
Designer / Developer
We've been working with WordPress for more than a decade, and we don't plan to stop. --- Llevamos más de una década trabajando con WordPress y no tenemos pensado parar.
Languages
English, Spanish; Castilian
Member since
19 Mar, 2019
4 years
Typical projects
Full Website Builds, Migrations, Theme Development
Maybe your site has a weird behavior, need to add an extra feature to your plugin, or just need a shiny new website At OtakuPahp LLC, our goal is to make the customer fall in love with our service, our communication skills and our quality. Our team: - Pablo Hernández (the one in the profile image) is the CTO in charge of the team and the Backend Geek. - Simón Zambrano is our Client Manager. - Juan Calderón is our Web Designer Our team is committed to deliver the best quality from the beginning to the end. --- Tal vez tu sitio tiene un comportamiento extraño, necesitas agregar una función adicional, o simplemente necesita un nuevo y brillante sitio web. En OtakuPahp LLC nuestro objetivo es hacer que el cliente se enamore de nuestro servicio, nuestras habilidades de comunicación y nuestra calidad. Nuestro equipo: - Pablo Hernández (el de la imagen de perfil) es el CTO a cargo del equipo y el Backend Geek. - Simón Zambrano es nuestro Client Manager. - Juan Calderón es nuestro Diseñador Web. Nuestro equipo está comprometido a entregar la mejor calidad de principio a fin.
Greatest team we ever worked with for design!
Oct 05, 2022
Far better than I could have ever expected. The overall work was done with great time and detail. Communication was perfect and felt like I was talking to a friend that I could trust to get the job done the way that I wanted. I would recommend Pablo and if I ever needed any more work done again, I know who to request! Thank you so much.
May 16, 2022
Pablo was great at communication and asking for clarification. We provided him a pretty complicated brief and he delivered a solution that we're really happy with. Would definitely work with him again if the need arises.
Apr 07, 2021
Simon was incredible to work with. Responsive. Proactive. Patient and informative. We would work with this team again and again.
Feb 17, 2023
Amazing team! Amazing help!
Nov 25, 2022
Pablo is outstanding, as usual!
Sep 16, 2021
got my project more detailed and focus. Thanks again Pablo
Sep 14, 2021
Because he's so awesome!
Sep 01, 2021
Great job by Pablo as usual!
Aug 24, 2021
Pablo always goes above and beyond! Partnering with him for ongoing maintenance and special issues.
Aug 16, 2021