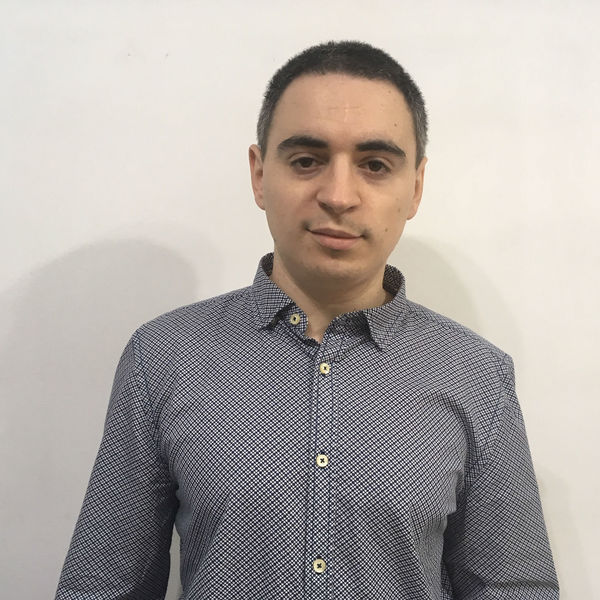 Pablo Cruz
Full-Stack Developer
Pablo Cruz Digital is a WordPress-focused development business based at Buenos Aires, Argentina. As a Certified WordPress Expert by Codeable, it provides services for brands in United States, Australia and Europe.
Location
Autonomous City of Buenos Aires, Argentina
Languages
English, Spanish; Castilian
Member since
02 May, 2019
4 years
Typical projects
Customizations, Full Website Builds, Plugin Development
THE INFRASTRUCTURE Driven by an always evolving philosophy, the team at Pablo Cruz Digital creates tools and plugins that enables the business to deliver the newest features. Thanks to a worldwide clientele, we are able to track the latest needs and develop solutions that will solve daily issues and ultimately, optimize the client's workflow. Automation at the service of a talented staff. Due to the increasing complexity of projects, the team at Pablo Cruz Digital focuses on creating tools and utilities that accelerate the development process and free up time to focus on more demanding tasks. __________________________________________________ EFFICIENCY APPROACH The inherent freedom of WordPress allows you to create anything and that can lead to an unwanted outcome. It is crucial to keep an eye on your site's performance and that translates to less themes, less plugins and a better development plan. When creating something from the ground up or optimizing an existing project, the plan should always aim to do more with less, and that's where we thrive. Our less plugins policy and zero tolerance for unintelligent resources consumption are the fuel that pushes us to create powerful, yet lightweight digital products. __________________________________________________ SERVICES CMS-ready WordPress Themes * Business websites. * E-commerce (with Woocommerce) websites. * Multisite enabled websites. * Multilingual websites. * Multi-taxes ready websites. WordPress Plugins * Custom plugins. * Woocommerce extensions. * Third-party API implementations. * Single Sign-on connections. * WordPress multisite add-ons. * WordPress core customizations through plugins. * MU (must-use) custom plugins. * Data-processing plugins. * Import/export custom-formatted data features. * Third-party CRM Integrations. Consultation or maintenance * Consulting on new or ongoing WordPress projects. * Maintenance and scalability of WordPress projects. * Retainer-based projects.
This has been our most important project so far and Pablo delivered it exactly as we expected. The quality and communication through the whole process was always above expectations.
Jun 11, 2020
Pablo, Was very helpful, efficient, competent, good communicator which gave me peace of mind. As a non-techie it was very important to trust the person who is doing the work, so I would have no problem recommending Pablo.
Aug 16, 2019
From estimate to client sign off, Pablo was professional, responsive and technically flawless!
Jul 12, 2019
Pablo is great.
Oct 29, 2020
Working with Pablo was an amazing experience overall. Very professional, dynamic and very quick to respond. Always have the feeling the project was in good hands along all the way. Also very structured and clear communication. Looking forward to working with him in many future projects.
Nov 14, 2019
Pablo did really well to keep communication channels open on this project. It was certainly not an easy project but he remained open to conversation and look for solutions.
Oct 15, 2019
Pablo was exceptional at sticking to the brief and delivered everything on time within budget. Great to work with.
Aug 24, 2019
Pablo understands the technical scope. He did not demonstrate any Salesforce experience, but that may not be an issue. Salesforce experience would have been a big plus. The language barrier was apparent at times during the conference call, but this should not a show-stopper.
Jul 26, 2019
Pablo is wonderful to work with.
Jun 13, 2019
very knowledgeable and amazing as always!
May 31, 2019