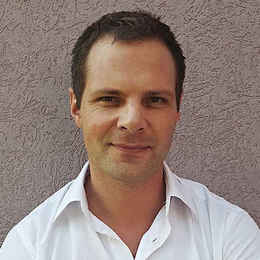 Nikola Vejin
Designer / Developer
Building quality-driven websites for small to midsize businesses, agencies and startups. All of my projects on Codeable (550+) have been reviewed with a perfect 5-star rating. Every client, and every project, is unique. I genuinely care about your success and communication really is the key.
Location
Belgrade, Serbia
Member since
30 Jul, 2016
6 years
Typical projects
Full Website Builds, Theme Development
Hey there! 👋🏻 I'm Nikola, WordPress web development and design specialist and founder of CodeFavorite, where we focus on building quality-driven websites for agencies, startups and small to medium-size businesses. Every client, and every project, is unique. I listen to you, your needs, and create strategic custom-built web solutions for your business. WHY WORK WITH ME - Client satisfaction. All of my projects on Codeable (550+ completed projects) are rated 5-star by my incredible Codeable clients. Yes, ALL of them! - Good listener. Communication really is the key. - Quality first. I can't stand mediocrity. - Business Savvy - Responsiveness WHAT I DO - WordPress development - Theme development & custom website builds - Gutenberg / Full site editing / Block editor / Block themes - UX/UI design - eCommerce - Blockchain development ...and more. Feel free to check my Portfolio and Reviews here on Codeable. To learn more about my approach and see some of my work, visit my website: https://codefavorite.com
From start to finish, the level of communication and preciseness with his words was second to none. This I found very comforting. He demonstrated and understanding (with words) of what I wanted from my project and, if anything was unclear, he asked for clarity. Not only does he have native English level proficiency, but he also asks questions and responds to your questions with the detailed specificity that he also applies to his work. Without question would I rehire Nikola and I encourage you to do so as well. The finished product functionality is as I wanted it. Nikola was very accommodating with minor aesthetic changes and any issues resulting from the integration of his work with my website. Top notch!
Nov 23, 2018
Nikola was great all around - he understood the need, anticipated issues we hadn't thought about, took initiative to extend the features we were requesting into places we hadn't considered, took testing feedback in stride and implemented it quickly. A+
Jun 21, 2018
Nikola was the most professional and skilled freelancer I have worked with. I have hired multiple teams over the past few years to develop apps, websites, and implement changes to existing projects and he had the clearest communication and proactive attention to detail I have yet to experience. Will definitely rehire!
Aug 10, 2016
Awesome work again
Oct 19, 2021
Very thorough. Thanks Nikola.
Sep 18, 2021
Nikola is an absolute professional - he makes a project run so smoothly. Thanks again Nikola!
Sep 15, 2021
Nikola did such a good job on this project and his communication is top-notch.
Sep 01, 2021
Super great experience; friendly, awesome communication and very accommodating!
Aug 18, 2021
Nikola was brilliant as always.
Aug 05, 2021