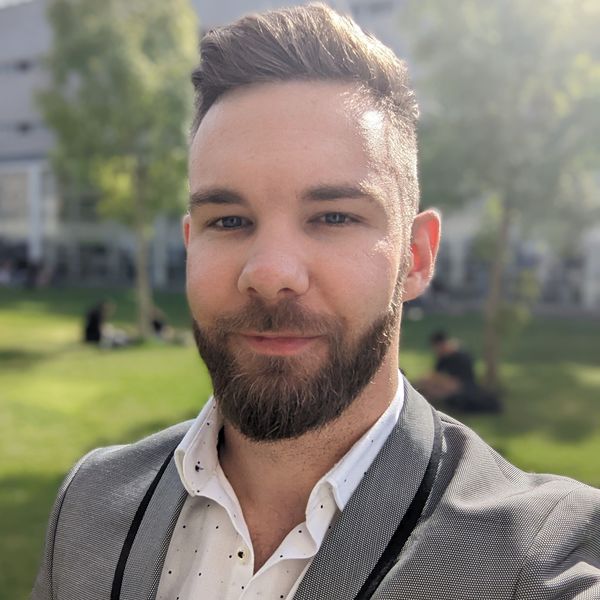 Neven Jevtić | BoostBuddy
Full-Stack Developer
Hey! 👋🏻 I'm Neven! A WordPress developer from Slovenia with a passion for perfectly optimized, high-performing websites. You can rest assured that your projects will meet quality standards with me through committed work and quality assurance.
Location
Mexico City, Mexico
Languages
English, Slovenian
Member since
16 Aug, 2022
1 year
Typical projects
Full Website Builds, Performance Optimizations, Theme Development
Are you in need of a fast, high-converting, pixel-perfect website? If yes, read along and let me convince you about why we're the logical choice! The core of our business is speed optimization, maintenance, and troubleshooting. When taking on clients, we make sure we're always thinking for their long-term benefit and provide the greatest possible value to their business. My name is Neven, and I'm a lead developer at BoostBuddy. This means that I personally work on every project and manage a small team of assistants, developers, and QA testers who help me deliver projects on time and according to quality standards. We follow a 2-pizza policy, which states that a team shall be no bigger than two pizzas can feed. Having worked directly with Automattic and WordPress.com we're more than capable of handling full-website builds following the latest best practices when it comes to theme & plugin development. We're happy to work with you if you're looking to: 👉 Figure out the root cause of your website's poor performance 👉 Increase your revenue by up to 30% by speeding up your website 👉 Improve your SEO ranking by optimizing Core Web Vital metrics & reach 90%+ on PageSpeed tests 👉 Solve your database issues from causing your site to crash (502, 503, 504 errors) 👉 Keep user satisfaction with a smooth website 👉 Decrease your affiliate & e-commerce bounce rates by 30-70% with speed & conversion optimization 👉 Keep your site secure by implementing security monitoring and updates to your site 👉 Troubleshoot your site within 24 hours in case of an emergency & prevent revenue loss 👉 Scale your revenue to seven figures by improving conversions by improving your site's conversions 👉 Refresh your brand with a new pixel-perfect design 👉 Clean up your hacked website Our all-Slovenian team: 📆 Anuša: personal assistant & task manager 🧑🏻‍💻 Tadej: frontend & backend developer 🛠️ Gal: Quality Assurance engineer About us: https://boostbuddy.io/about Let's get started!
Neven has been great throughout the whole project, very responsive and gives clear instructions about how he will solve what I thought were very complex tasks (he made them look easy). Will definitely be working with him in the future. Thanks again Neven.
Apr 27, 2023
Neven was exactly who we needed for our project. He was quick to respond, communicated effectively and often, and implemented the exact solution we were looking for. Additionally, he completed this work well ahead of schedule and shared guidance with us on how we implemented the solution. We will be working with Neven in the future for all custom development work.
Feb 09, 2023
Wow! Neven did a great job!!!! He was very up front and clear about the scope of work, and he delivered and QUICKLY! He was excellent with communicating and helping me understand how he was making things better. This was my first time using Codeable, and Neven set a high bar. Would love to work with him again on future projects.
Sep 01, 2022
Naven was very thorough in his understanding and his approach to our project
Nov 07, 2023
Neven was excellent and delivered on all elements of the scope of work in a timely manner. He was extremely professional and detailed in communicating the process. We are looking forward to continue working with Neven on future projects.
Aug 31, 2023
Neven was professional and extremely helpful. I hope to use him in the future. I am very pleased with the work he did for me.
Aug 07, 2023
Neven was very easy to work with and delivered on all project elements. Throughout the process he was very responsive and clearly communicated the changes he made to our site.
Jul 28, 2023
Neven has been great in every way! Super professional, explains everything well and does a great job.
Jul 21, 2023
HI Neven i still need help with getting the admin email working. But everything else seems to be doing great. I will look forward to your call. Im available now or in 5 hours which is 12pm
Jul 07, 2023
Neven was a pleasure to work with and needed very little guidance to complete the work. I'm hoping to continue working with him on other projects.
Jul 06, 2023
Live streaming site with Event tickets
Using WooCommerce and their Smart Coupons addon, we built a fully-featured event ticket site. The theme is built by design from scratch, accompanied by marketing integrations, and SEO & performance optimization. Deployed to a DigitalOcean droplet using CI/CD tools.
Load more