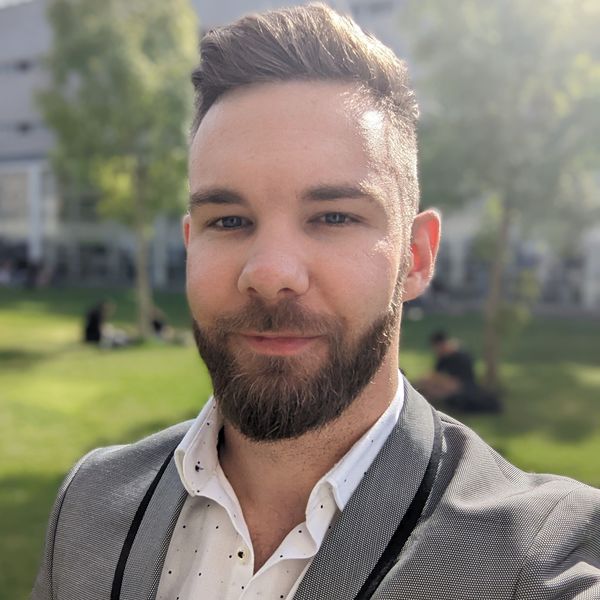 Neven Jevtic
Full-Stack Developer
Hey! 👋🏻 I'm Neven! A WordPress developer from Slovenia with a background in custom theme development and a love for creating pixel-perfect websites. You can rest assured that your projects will meet quality standards with me through committed work and quality assurance.
Location
Ljubljana, Slovenia
Languages
English, Slovenian
Member since
16 Aug, 2022
1 year
Typical projects
Full Website Builds, Performance Optimizations, Theme Development
As a WordPress developer, I've honed my expertise through a combination of professional roles, university, and self learning. Over the course of my professional experience, I've spent the last 4 years focusing on building and maintaining custom WordPress themes. My expertise extends to frontend performance optimization, Gutenberg block development, React, and Full-site editing. I'm proficient in JavaScript ES6 and SCSS, and have a great deal of experience working with Sage 10 & Underscores starter theme, Vagrant, Docker, and Gutenberg/ACF blocks. My dedication to managing tasks in an efficient & organized fashion ensures that your projects are delivered on time and don't miss quality-testing. I'm also able to adapt to ongoing changes to any & all requirements with relative ease. Your website will remain up-to-date & optimized for high traffic, thanks to my commitment to quality, excellence, & efficiency. I also pride myself on adhering to WordPress development best practices, with a particular focus on security and performance. I'm familiar with Github and deployment workflows, as well as different WordPress hosting platforms. Additionally, my experience with WooCommerce, membership, and LMS platforms serve as valuable assets for any project. When I'm not busy crafting pixel-perfect websites, I enjoy staying active through hiking, running, and gym workouts. I'm passionate about discovering new cities and working on passion projects in my spare time. As a client, you can trust that you're in good hands. My breadth of experience and dedication to staying up-to-date with the latest industry trends ensure that I can deliver the quality work you need for your high-profile WordPress projects. Let's embark on this journey together and create something amazing!
Neven has been great throughout the whole project, very responsive and gives clear instructions about how he will solve what I thought were very complex tasks (he made them look easy). Will definitely be working with him in the future. Thanks again Neven.
Apr 27, 2023
Neven was exactly who we needed for our project. He was quick to respond, communicated effectively and often, and implemented the exact solution we were looking for. Additionally, he completed this work well ahead of schedule and shared guidance with us on how we implemented the solution. We will be working with Neven in the future for all custom development work.
Feb 09, 2023
Wow! Neven did a great job!!!! He was very up front and clear about the scope of work, and he delivered and QUICKLY! He was excellent with communicating and helping me understand how he was making things better. This was my first time using Codeable, and Neven set a high bar. Would love to work with him again on future projects.
Sep 01, 2022
Neven was excellent and delivered on all elements of the scope of work in a timely manner. He was extremely professional and detailed in communicating the process. We are looking forward to continue working with Neven on future projects.
Aug 31, 2023
Neven was professional and extremely helpful. I hope to use him in the future. I am very pleased with the work he did for me.
Aug 07, 2023
Neven was very easy to work with and delivered on all project elements. Throughout the process he was very responsive and clearly communicated the changes he made to our site.
Jul 28, 2023
Neven has been great in every way! Super professional, explains everything well and does a great job.
Jul 21, 2023
HI Neven i still need help with getting the admin email working. But everything else seems to be doing great. I will look forward to your call. Im available now or in 5 hours which is 12pm
Jul 07, 2023
Neven was a pleasure to work with and needed very little guidance to complete the work. I'm hoping to continue working with him on other projects.
Jul 06, 2023
Neven was great to work with. Very communicative and provided thorough recommendations on how to best optimize my site. Very happy with the outcome and would definitely recommend his expertise.
Jun 01, 2023