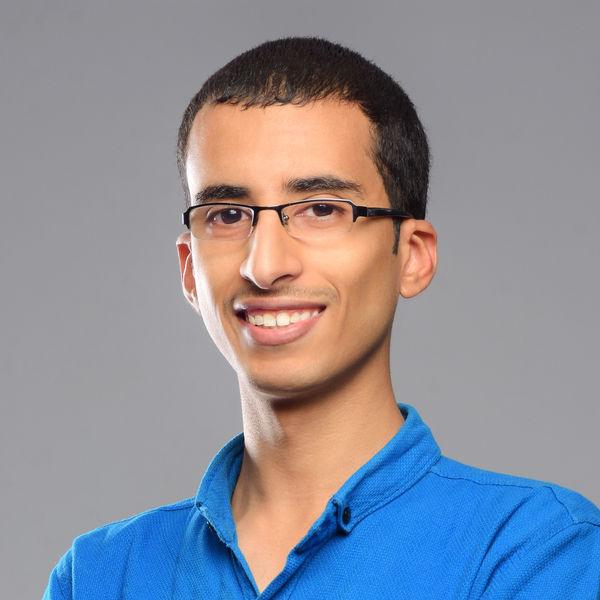 Nashwan Doaqan
Full-Stack Developer
Hello 👋, I am Nashwan, a software engineer who loves developing products that people enjoy 🎨.
Location
Frankfurt, Germany
Languages
Arabic, English
Member since
28 Oct, 2019
4 years
Typical projects
Migrations, Plugin Development, Troubleshooting and Fixes
With 7+ years of professional work experience and high spirit 🤩, I have strong expertise in LAMP, MEAN, and WordPress stacks with Javascript and PHP languages. Plus, a practical experience in cloud and data engineering, using Amazon Web Services (AWS) and Google Cloud Platform (GCP). Once we start working together, I will put all my energy to assist you and resolve the challenges you face in your product. I believe that every problem is solvable, and quality is always the result of intelligent effort and hard work. Computer science passion has ignited early in my childhood, and my professional experience in web development extends from ten years. I've worked as an independent freelancer, helped reputable web development agencies, co-founded a few digital startups, and lead the growth and development of Arageek, the best publishing platform for Arab youth. WordPress is a publishing platform I genuinely love and support. I've worked on various magazines, marketplaces, forums, corporate and personal sites. Moreover, I've contributed to the core and other known plugins development, such as bbPress, Yoast, and AMP for WP. In addition to publishing some open-source projects for free. The active skills in problem-solving, communication, programming (primarily PHP and Javascript languages), data architecture, and API development and integration have helped me make my clients satisfied by resolving the impediments they faced with their digital products and enhance the overall experience. When you don't find me working, I would be most likely learning more about data science, artificial intelligence (AI), and digital product management, or hiking in mysterious mountains, valleys, and islands. Playing chess, drinking excellent coffee, watching films, reading novels, and being with my friends are vital activities to live my life.
I always enjoy working with Nashwan and appreciate the quality of his work.
Nov 28, 2021
Nashwan has excellent technical and communication skills. He works fast even on weekends. Will work with him again.
Nov 21, 2020
Thank you for sorting this out for me!
Nov 02, 2020
very trustful and good cooperation! It´s always a pleasure to work with Nashwan. He could fulfil my expectation to 100%
Oct 30, 2020
Outstanding service. Very attentive coder who works efficiently. Will hire again.
Oct 04, 2020
Nashwan was great, he not only helped us solve our problems. He also opened our eyes to thing we weren't even considering, that could have caused us many problems later on. I would recommend him for any project in the future.
Oct 02, 2020
Nashwan Is really great Developer and was really cooperative during the project time even when complications were aroused he kept in touch and tried to do what he can to solve it.
Sep 21, 2020
Sorted the problem fast and effectively.
Sep 20, 2020
Nashwan was very helpful and very sharp. Thanks!
Sep 15, 2020
Nashwan was great! Very responsible, responsive and patience to all my questions. He delivered excellent documented work and did a great analysis opened my eyes to different things I was not aware of.
Aug 28, 2020