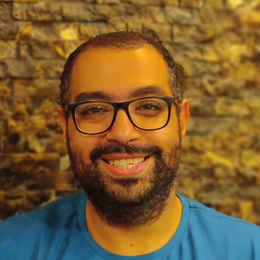 Nabeel Molham
Full-Stack Developer
WordPress lover by short, with 12+ years of Web Development, Started working with WP by the release of version 2.8 (2009) and since then I learned so much from the core itself and challenges I faced with clients to do what they need using WordPress.
Location
Melbourne, Australia
Languages
Arabic, English
Member since
15 Dec, 2015
7 years
Typical projects
Full Website Builds, Plugin Development
I can help you with: - customizing themes and plugins - creating custom plugins and/or integrate with other plugins - Integrate with Laravel framework - Creating themes and child themes - Optimizing plugins' and themes' security, speed and performance Team Members: Sylvia Magdy, Our Talented Frontend Developer - Elementor Page Builder Expert - Oxygen Builder Developer - Convert Elementor to Oxygen Builder - Solid knowladge in major page builders - Angular & Ionic Frameworks
As always - Nabeel to the rescue; true professional, without him I'd be sooooo screwed!
Dec 13, 2021
Nabeem and his team are always quick to complete and to fix any problems that arise. Great work as always!
May 21, 2021
Nabeel and his team always do a fantastic job! He is super quick to address any issues when they may arise.
Apr 24, 2021
Excellent mentor! I have worked with a few and he is top notch. Really knows his stuff!
Apr 24, 2021
Nabeel has done an excellent job and achieved our requirements with minimal fuss. We find Nabeel a pleasure to work with and will certainly look to engage him again during our next assignment.
Apr 20, 2021
Nabeel is helpful as always
Mar 29, 2021
Nabeel and his team did an excellent job on the page builder transition. The transition caused many unforeseen technical complications on the site but Nabeel handled all of my requests quickly and his responses were always quick and professional.
Sep 08, 2020
Nabeel and his team did great.
Aug 11, 2020
Communication with Nabeel is easy and he responds quickly and very friendly. He provides high-quality work! I would hire him again!
Jun 25, 2020
Nabeel has been such a tremendous help, he is very reliable and knowledgable on anything Wordpress related!
Jun 10, 2020
Urbanicity
Urbanicity is a listing tour guide website for local places in Hamilton, Canada to and real-estate development, plus it is the go to source for anything Hamilton news related.
Abroad Talents
Developed the search functionality of the jobs board with custom logic and cross referencing to E-Verify and H1B approved companies database.
Codeable Best review awards
Codeable Best review award: - 04-Sep-2016 - 05-Jun-2016 and Week ending 12-Jun-2016 - 13-Mar-2016
Load more