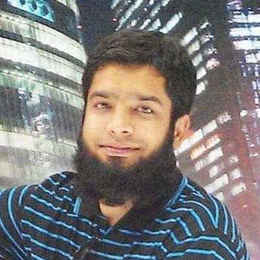 Muneeb K
Full-Stack Developer
Happiness WordPress Engineer | Local to WordPress | Backend Specialist | Troubleshooting Expert | API Expert | Node.js | php applications ☕
Location
Dubai, United Arab Emirates
Member since
14 Mar, 2019
3 years
Typical projects
Customizations, Plugin Development, Troubleshooting and Fixes
WordPress Developer with a wide range of expertise. WordPress isn't just a platform for me – it's a part of my daily routine. I absolutely love WordPress and everything it has to offer, and with more than 12 years of experience in web development, I am confident that I can provide my customers with the service and support they need to bring their websites to life. * Well maintained and clean code * Excellent communication skills. * Quality execution of the task * Rapid & prompt response What I am good at: * WordPress Plugin Development * WordPress Customization * WooCommerce * WP Job Manager * AffiliateWP * LearnDash * Uncanny Automator * Uncanny Toolkit * LifterLMS * PageSpeed Optimization * Custom
Delivered the perfect solution, ahead of schedule and achieved more than I thought possible. Extremely happy and relieved to have found a great addition to our team moving forward. Many thanks Muneeb!
Aug 19, 2021
This is my second time working with Muneeb and he is always very professional, responsive and works in a timely manner. I will be working with him again in the future! Thank you Muneeb!
Jul 22, 2021
Muneeb is excellent - he performed an in-depth code analysis of our theme and custom plug-ins and found many areas to improve site performance and speed. He also made recommendations for refactoring, updating and cleaning up the code. Looking forward to our next project together!
May 18, 2021
Outstanding work as always with a quick turnaround!
Apr 06, 2022
Great work, fast and easy!
Mar 24, 2022
Muneeb has proved, once again, to be a pleasure to work with. Efficiently executing the requirements of the project with excellent communication and time management - Thank you Muneeb.
Dec 08, 2021
Muneeb was very fast and efficient. He was communicative and helpful.
Dec 01, 2021
Excellent developer. Was able to identify what was wrong with my website and implemented the needed fix perfectly. Great communication and responsiveness. Will definitely work with Muneeb again!
Nov 23, 2021