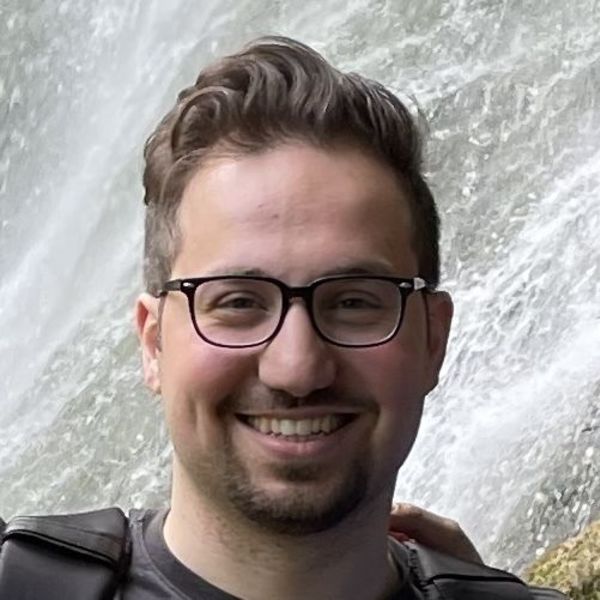 Mohannad Rahmani
Full-Stack Developer
Self-taught full-stack web developer, started coding at 15 with more than 7 years professional experience as full-stack WordPress developer. I enjoy developing Custom solutions, API integration, technical SEO, speed optimization and fixing security issues.
Location
Jeddah, Saudi Arabia
Languages
Arabic, English, German
Member since
15 Nov, 2021
2 years
Typical projects
Customizations, Plugin Development, Troubleshooting and Fixes
I believe in delivering a solution, not a product. Solutions that solve an issue and improve your service, while a product is focused on delivering a functionality. Solutions put your business needs first while considering the development time, resources requirements and flexibility for future modification. Area of Expertise: - Gravity form Ninja, custom verification, sending data to An API. - The Events Calendar expert, custom integration - Multilanguage website - Theme customization and RTL themes - Learndash customization - Woocommerce customization - Custom solutions - importing data from API, background process - Data Export to PDF & Excel - HIPAA complaint solutions
Mohannad is a coding and programming expert! Remarkable efficiency, exceptional communication, and staying within budget and deadlines for over 12 complex projects we have contracted. Highly recommended for outstanding results!
May 23, 2023
Working with Mohannad is a pleasure. He has so far delivered the projects excellently and I look forward to working with him again.
Feb 17, 2023
Mohannad is excellent and great to work with!!!
Nov 18, 2022
Awesome. Exactly what I needed!
May 26, 2022
Mohannad was excellent to work with. Very please with the results!!! Will definitely use him again.
May 09, 2022
Despite we incurred a misunderstanding down the road, Mohannad has been polite, responsive, and professional in pursuing the completion of the project and achieving the final result as expected. I want to thank him for his patience and understanding as well as for going the extra mile to complete the work.
Apr 23, 2022
Mohnnad did great work, and got everything done quickly and efficiently.
Mar 23, 2022
Nice guy with fast response and quality work!
Mar 01, 2022
Custom event managment solution
The solution was developed for a think-tank institute (research center), the solution included reporting system with ability to export PDF and Excel, integration with SMS API gateway, provide ability to update client profiles securely without username and password.
E-learning platfrom with Woocommerce
An Education Institute that offer a mix of online and in-side courses, the development included full website design, integration between Woocommerce and Learndash and custom solution to sell the same course with multiple variant time access
Full website design with SEO optimization
This website was developed for a famous beauty clinic in Saudi Arabia, the website is SEO optimized, with structured data [FAQ structured data was used].also, the website is speed optimized.
Dropshipping marketplace with Amazon integration
Marketplace for drop-shipping products from all across the globe targeting the United States market, the platform was mainly built on WooCommerce, and I was working on integrating the system with third party platform to automate the insertion of the products' information using only product unique identifier, in addition to develop an algorithm to enable auto pricing
Load more