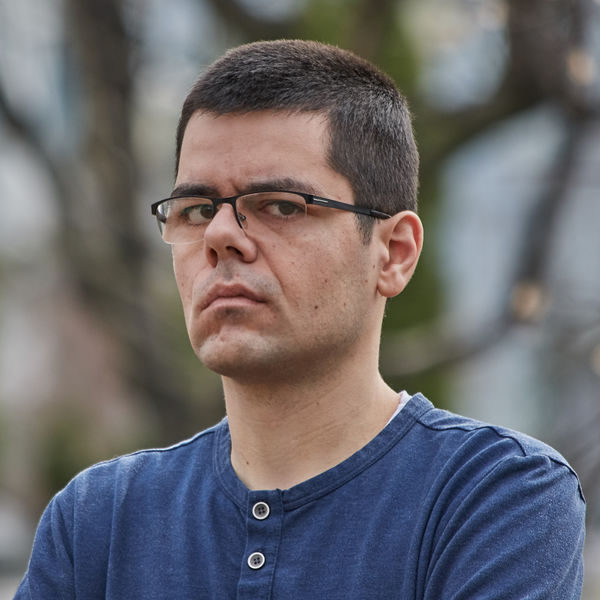 Milan Dinić
Back-end Developer
Hey there! 👋 I am Milan, freelance WordPress & WooCommerce developer specialized in backend development. As a regular contributor to WordPress core (I contributed to 26 releases so far!), I know WordPress inside out and I have deep understanding how it works.
Location
City of Kruševac, Serbia
Member since
09 May, 2019
4 years
Typical projects
Customizations, Plugin Development, Troubleshooting and Fixes
👨🏻‍💻 What kind of projects I can help you with? • Code custom plugins from scratch. • Modify or extend existing plugins. • Create, modify, or extend WooCommerce extensions. • Integrate your WordPress site with 3rd party APIs. • Troubleshoot and solve problems with your WordPress site. 🔍 How I work? My code is simple, clean, extensible, secure, written according to WordPress coding standards. Don't take my word for it, check out over 20 open source plugins I wrote and released on WordPress.org directory, or over 50 open source projects I released on GitHub: https://profiles.wordpress.org/dimadin https://github.com/dimadin 💬 What others are saying about me? I had almost 50 clients on Codeable. Have a look at the reviews they have left by clicking on a 𝗥𝗘𝗩𝗜𝗘𝗪𝗦 tab above. 📝 My accomplishments • 20+ free WordPress plugins, used on hundreds of thousands of sites. • Active contributor to WordPress core: I contributed to 26 major versions (featured as one of "Noteworthy Contributors" in WordPress 5.2). • Contributor to WooCommerce plugin. • Tens of free & open source PHP, JavaScript, and WordPress libraries released on a GitHub.
Milan is one the best programmers I've worked with. You won't regret if you choose with him. I would recommend Milan to anyone who is looking for a professional developer.
Apr 07, 2021
Milan really knows his stuff – he did a superb job of bringing our plugin up to modern standards and in keeping with our code styles and best practices. A great communicator and he was superbly patient while we juggled a number of different projects on the go. Thanks again :)
Jan 28, 2021
Milan was excellent he understood exactly what was the problem and the whole experience was flawless Thank you
Jul 13, 2020
Very helpful, Milan always goes beyond to get the job done.
Oct 28, 2022
We gave it our best shot. c'est la vie
Oct 25, 2022
Great work as always.
Oct 25, 2022
Milan is an excellent developer and a pleasure to work with!
May 09, 2022
Understood issue easily. Gave information to help install plugin, and additional information to help with our shop page structure
Nov 14, 2021
Top class! As always....
Oct 22, 2021
I have experimented with different freelance platforms and I am registering my honest, unbiased opinion. Codeable is top, mainly because it has developers such as Milan. Imagine hitting a platform for your 1st project and the first thing that you get is Milan :). The man is ridiculously good! I believe Milan is a top notch developer with unmatched skills. Great great stuff!
Sep 02, 2021