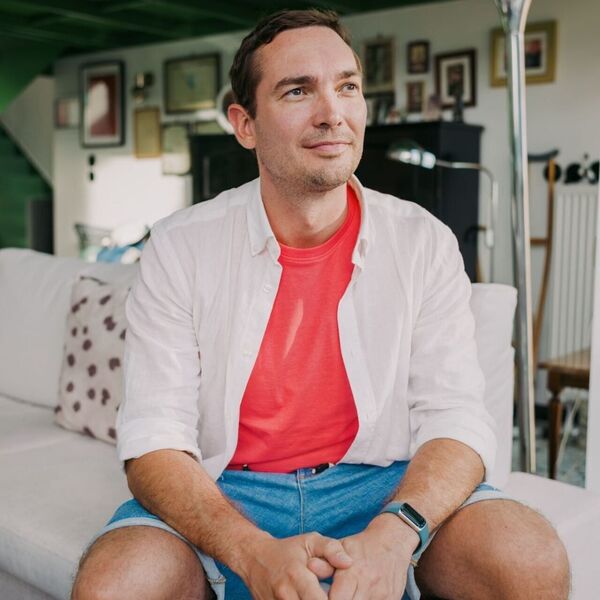 Mike Andreasen
Full-Stack Developer
• WordPress Optimization Specialist • WooCommerce Performance Expert • 450+ Optimized WordPress Sites • 16+ Years Experience • Helps Improve Slow, Crashing Websites + Core Web Vitals • Permanent Improvements (not Band-Aid Solutions) • New Relic Certified
Languages
Danish, English
Member since
03 Nov, 2016
7 years
Typical projects
Migrations, Performance Optimizations, Troubleshooting and Fixes
Want blazing fast page load speeds, a lower bounce rate, and a simple way to protect your WordPress/WooCommerce site from crashing under high traffic volume? If so, this is going to be the most important thing you'll read all day. My Name is Mike Andreasen from WP Bullet. I'm a WordPress Optimization Expert best known for helping bloggers, affiliate marketers, and eCommerce store owners recover anywhere from $100,000 - $1,000,000+ in revenue by optimizing their site's best performance at scale. And I can also help you if you're: ➡ Seeing high bounce rates from a WordPress/WooCommerce site crashing constantly with 502, 503 or 504 errors. ➡ Struggling to maximize revenue from your Google AdSense or affiliate earnings because your site takes forever to load and crashes all the time (especially with massive, unexpected traffic spikes). ➡ Watching your site performance tank from a bloated database bubbling up with all sorts of issues. ➡ Flushing $100,000 - $1,000,000+ in revenue down the toilet as potential customers get pissed from slow loading pages and high server response times... and bolt over to the competition to buy from them instead. ➡ Failing to reach the holy 90+ good zone on Google's "seemingly-impossible-to-satisfy" PageSpeed test. ➡ Trying to protect your precious SEO ranking you've worked so hard to achieve from being whisked away. ➡ In danger of falling down a few spots in the Google rankings and losing 100,000 - 1,000,000 unique visitors every single year. If any of these problems sound like the hell you're currently experiencing and you would like to work with a proven developer who can help you solve these problems permanently… To see my work and learn more about my process, click on the "Portfolio" tab to check out my latest client case studies. To see detailed case studies of real client results go here https://wp-bullet.com/category/case-study
Mike did an amazing job for us! We were experiencing excruciatingly slow speeds on the backend and instability on the frontend. By the end of one day, Mike had reduced our page loads on our backend down from 1 minute to 3 seconds. Our frontend also stabilized and he eliminated the 502 errors. My staff is so excited that they no longer have to wait 30+ seconds for pages to load in WP Admin. Mike is a true professional; super knowledgeable, great communicator, and very accountable. We still have some work to do, but it's comforting to know that he is there as a resource. We will definitely be using Mike again.
Nov 21, 2018
This is the second time I have hired Mike and he is always very responsive and has a genuine enthusiasm to help you solve your problems. You won't find anyone who is more knowledgeable on server configs and caching solutions than Mike, he will even educate your hosting company! He is an excellent communicator who takes the time to make sure you understand the problem at hand without jargon and he is a nice guy too. I highly recommend you hire Mike, he is worth every penny.
Sep 21, 2018
Mike did a great job communicating his plan, his findings and proposing next steps. He was also helpful in discussing topics that were not directly related to the project. Most striking was Mike's honesty in proposing to drop the next steps since he believed (and he was right) that they wouldn't be cost effective and cheaper solutions were available. It is a pleasure working with a developer that isn't just out to write hours, but thinks of the client's needs and puts in extra effort out of his own curiosity. I look forward to working with Mike again in the future.
Feb 26, 2018
Mike is honest, transparent and really does know his stuff. I would totally use his services again.
Jun 21, 2023
Excellent communication and sound advices based on credible experience. Open to our specific needs. Will get back.
Oct 05, 2022
Mike was great. Very responsive and solved my problem quickly and efficiently. He had my wordpress site back up and running in a few hours even though the problem was complex. I recommend him.
Jun 20, 2022
Mike was great at helping me learn what might be causing my website's slowness. He gave me several ideas for what to do. He explained things very clearly! It was a pleasure working with him.
May 05, 2022
Thank you!!! Very Informative!!
Mar 29, 2022
Mike was timely in his responses and told me exactly what was happening at all times. I highly recommend working with Mike.
Feb 28, 2022
Mike did a performance evaluation of our website and his findings were backed by a lengthy phone call that helped our team get an idea of what needs to be done to improve our website. Very knowledgeable and helpful. Will work with him in the future.
Feb 16, 2022