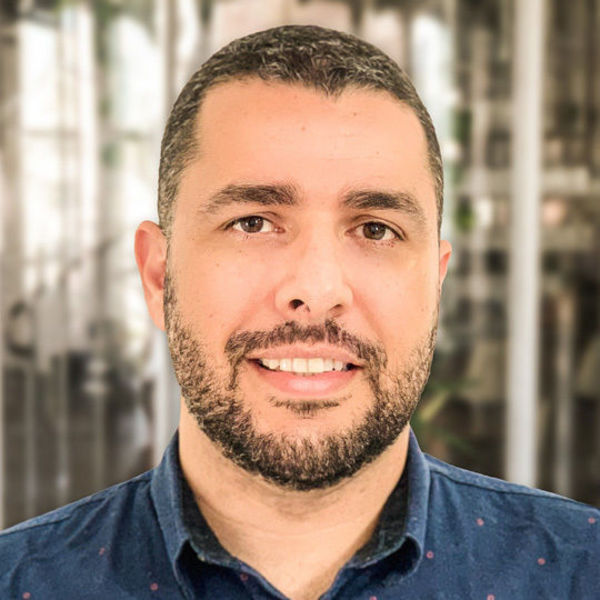 Michel Many
Full-Stack Developer
Highly motivated, self-taught technology developer with over 10 years of software development experience, passionate about everything related to the web and new technologies. Expert in WordPress, PHP, Javascript, React.js, and Vue.js.
Languages
English, Portuguese, Spanish; Castilian
Member since
26 May, 2020
3 years
Typical projects
Customizations, Plugin Development, Theme Development
Highly motivated, self-taught technology developer with over 10 years of software development experience, passionate about everything related to the web and new technologies. Expert in WordPress, PHP, Javascript, React.js, and Vue.js. - 10+ years of experience as a Full Stack Developer. - 10+ years of experience with CSS and SCSS (including frameworks like bootstrap and tailwind). - 8+ years of experience with PHP. - 8+ years of experience with WordPress Development (Plugins and Themes). - 5+ experience working with web applications using React and pure JavaScript (ES6+). - 5+ years of experience with Node.js. - Experience with cross-browser compatibility. - Experience writing unit tests & E2E tests. - Experience with Page Builders like Gutenberg, Elementor and Bricks. - Experience with Databases (MySQL and PostgreSQL) I have worked on enjoyable projects for International companies such as QBE Europe, Carlsberg UK, Smiths Detection, Intradco Global, Louis Dreyfus Company (LDC), American Express, etc., focusing on building smart websites and solutions with cutting-edge technologies. I look forward to working with you. Michel Many https://michelmany.com https://www.nitdesign.com.br/portfolio/
Michel is hard-working, well organized, and often communicates with a client. He can describe everything in a simple manner. His coding skills are excellent, he always comes up with a solution to a problem. I'm very happy with the work he did and I definitely recommend him to anyone in need of professional help.
Oct 09, 2022
Thank you Michel. Very easy to work with. Responsive. Work was completed quickly.
May 23, 2022
Michel did what other Freelancers and Level 3 Support Teams haven't been able to help with over the past 2 months. Excellent communication skills, willing to listen to our needs and requests, and very persistent in getting the job done. Thank you Michel :-)
Feb 17, 2021
Great communication, fabulous and skilled work to high standard. Michel understood my requirements and executed with no issues. I would highly recommend Michel.
Jun 02, 2023
Very professional, as always. Thank you, Michel, I appreciate your work!
May 07, 2023
Great communicator, fast and awesome to deal with.
Feb 07, 2023
Great working with you! Thank you :)
Feb 06, 2023
Michel was very quick and thorough. His work was very comprehensive and he thought of everything to keep our system squared away.
Aug 01, 2022
MICHEL IS A GREAT COMMUNICATOR AND ASSISTED ME WITH ISSUE REGARDING GOOGLE WORKSPACE AND MX ENTRIES. IT'S NOW SOLVED, AND I WANT TO THANK HIM FOR HIS PATIENCE AND EXCELLENT WORK. THANK YOU!
Jun 22, 2022
Awesome communication! Fast response! Skills and easy to work with :)
May 30, 2022
Foodies Feed
Theme created from scratch. Using PHP 8 and Gutenberg Blocks. Features: User admin profile, frontend uploader, photos upload checker, banner management, related photos grid, masonry layout with no external libraries and no jQuery.
Smith Detection Website
WordPress Theme created from scratch using boostrap, Vue.js and ACF. HubSpot integration and Internal API.
LDC Website
Development of the website from scratch using Bootstrap4, React, WordPress Gutenberg Blocks with React and ACF.
QBE Europe Website
Development of the website of QBE Europe. Stack: Vue.js, Boostrap, Umbraco CMS.
MyCook App
Development of the website and app. Front-end with Vue.js and bootstrap. Back-end with Laravel 5
Load more