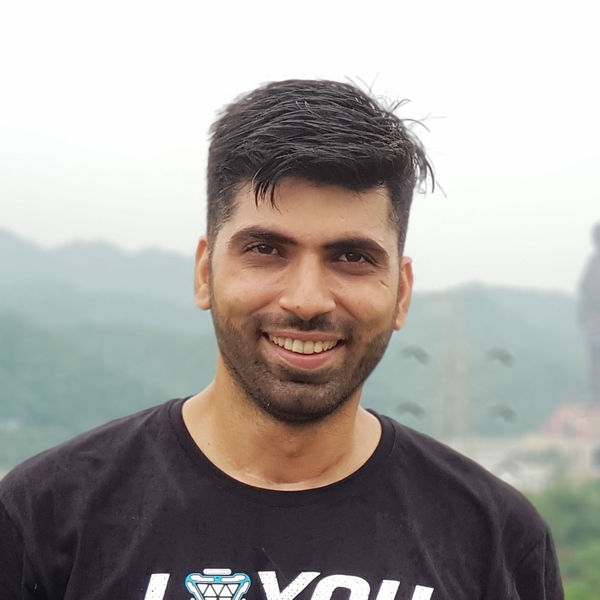 Mehul Kaklotar
Full-Stack Developer
Experienced and passionate WordPress Expert with extensive experience in building custom WordPress, WooCommerce, BuddyPress/BuddyBoss, and bbPress solutions. My mission is to help plan your project, deliver quality work of the highest standards and build a long-lasting business relationship.
Languages
English, Gujarati, Hindi
Member since
12 May, 2021
2 years
Typical projects
Performance Optimizations, Plugin Development, Troubleshooting and Fixes
Namaste, Welcome and thank you for coming here to view my profile. My name is Mehul Kaklotar and I live in Pune, India. I love to seat at home or take a bike ride to roam around. I am a WordPress Developer with more than 9 years of experience working with PHP, Javascript, HTML, and CSS. I have experience working with React JS and Vue.js as well. I can do DevOps tasks as well like setting up CI-CD for the project, deployments, and server maintenance. Expertise and Skills ✓ Custom plugin development ✓ WP Customization and troubleshooting ✓ REST API Integration ✓ Custom API Integration (3rd party) ✓ Website Speed & Performance Optimization I have the best experience with the BuddyBoss Platform as I was one of the main developers of BuddyBoss. I have experience making single-page apps with React JS or Vue.js using WordPress REST API and CMS. I have a broad range of experience with most major WordPress plugins and themes, and I welcome any challenge that comes my way. My goal is to deliver exceptional results that exceed my client's expectations.
Mehul has been incredible to work with. He listens deeply and is able to help bring clarity to my loosely formed ideas. With his help I was able to articulate and detail my product vision, so that he can provide a detailed quote.
Aug 23, 2021
I've enjoyed working with Mehul. My client (and I) were slow in feedback at times, so I appreciated Mehul's patience and professionalism, as well as his good work.
Aug 03, 2021
Mehul did a very good job and not much communication was needed.
May 28, 2021