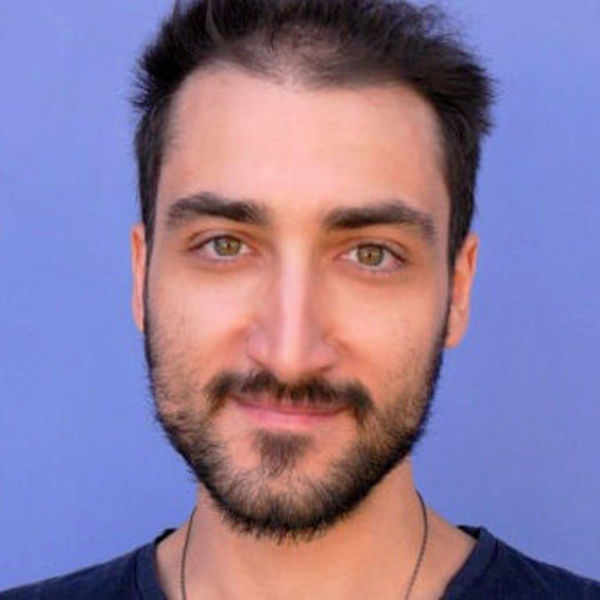 Matt Bonacini
Designer / Developer
💰 Is your website not generating as much revenue as you'd like?Are you tired of wasting more time than necessary in managing your site? Imagine if your website design would be optimized to boost revenue, while its workflow streamlined to save you time. Scroll down to find out how I can help 😃
Languages
English, Italian
Member since
08 Mar, 2019
4 years
Typical projects
Full Website Builds, Plugin Development, Theme Development
Hi! I'm Matt, full stack developer and designer. Most of my clients are from the US and I'm mostly active during the regular Eastern Time (ET) office hours. 💻 What can I do for you? 💻 ◼️ Convert mockups/designs into a WordPress custom theme. ◼️ Strategically leverage design to solve business problems. ◼️ Help to turn your business idea into a website easy to use. ◼️ Develop custom themes. ◼️ Develop custom plugins. ◼️ Help to remove obstacles between you and your desired revenue. 🌄 About 🌄 I've been a freelancer for most of my life, but I've also worked for a web agency for three years. That has allowed me to work as a lead developer in web projects for large corporations and other businesses of all sizes. It also afforded me a lot of free office coffee. I created a YouTube channel where I share insights and techniques about WordPress for business owners. If you want a sneak peek of what working with me is like, feel free to check it out! Sometimes I also design and develop my personal side projects, live. 📹 https://www.youtube.com/@wordpressadvisor 🔗 Useful Links ◼️ I regularly publish content about WordPress on LinkedIn: https://www.linkedin.com/in/mattbonacini/ ◼️ When is a discovery phase necessary? https://wordpressadvisor.io/blog/why-is-a-discovery-phase-essential-for-your-next-wordpress-project ◼️ My main blog. Here I write mostly about WordPress tips and strategies to choose plugins, themes, and more: https://wordpressadvisor.io/blog ◼️ Need inspiration for your next web project? Check my Instagram profile here: https://www.instagram.com/websites.inspiration/ 🎞️ Hobbies & Extras 🎞️ When I'm not coding or designing websites, I read about philosophy and psychology, listen to audiobooks, and play management games. Sometimes I also hang out with other human beings. Weird for a developer, I know. ✉️ I'd love to hear from you. Tell me more about the challenges you're facing :) ✉️
Matt is a true pro and a pleasure to work with! The project was very complex, and Matt went above and beyond to deliver a product that I feel will benefit my company for many years to come. Hoping to work with him again very soon! Highly recommend.
May 03, 2022
It was an absolute pleasure working with Matt on this project. He has transformed my website into a fast and beautiful thing! His communication skills are amazing, he listened carefully to all my requests, and explained everything that he did. I felt very much engaged with every step of the project. I'm super impressed overall.
Jul 19, 2021
I was referred to codeable via Raidboxes. After describing my dilemma, I just experienced with another agency via Upwork, Matt was recommended to me to be the right person to take care of this project (Adapting a real estate wordpress theme). What I really liked most, is his structured approach and his communication capabilities. He is able to explain technical aspects in a way that anyone is able to follow his arguments and suggestions. Furthermore, he is acting in the best interest for the customer, by suggesting additional experts if this could enhance the outcome of the project. I would and most probably will hire him again. Thomas Weiand Berlin
Jul 03, 2021
Matt was fantastic to work with. His communication was excellent, along with his skills.
Jul 06, 2023
Extremely clear and detailed communication. I know exactly what he did, why he did it and what problems were encountered along the way. Very confidence inspiring.
Dec 04, 2021
Matt did a great job, was easy to communicate with and delivered before ETA. Highly recommended. Thank you!
Nov 09, 2021
Matt took the time to understand the idiosyncrasies of my situation and clearly defined the parameters before he got started. He added immense value by identifying unknown risks and making reasonable suggestions. In addition to being knowledgeable and professional, his communication skills are exceptional. I recommend Matt unreservedly.
Jul 08, 2021
Great communication, transparency, and work ethic! We will continue to work with Matt on future projects.
May 19, 2021
Fast and high-quality work setting up a conference site within our existing WordPress/buddyboss site. I especially appreciate the time he spent making sure the scope was well understood and the quality of the documentation about what he did (that later part often overlooked by developers and valuable to me so I can understand how future changes might change his work)
Mar 18, 2021
Matt is very thorough and definitely cares about his work.
Feb 06, 2021