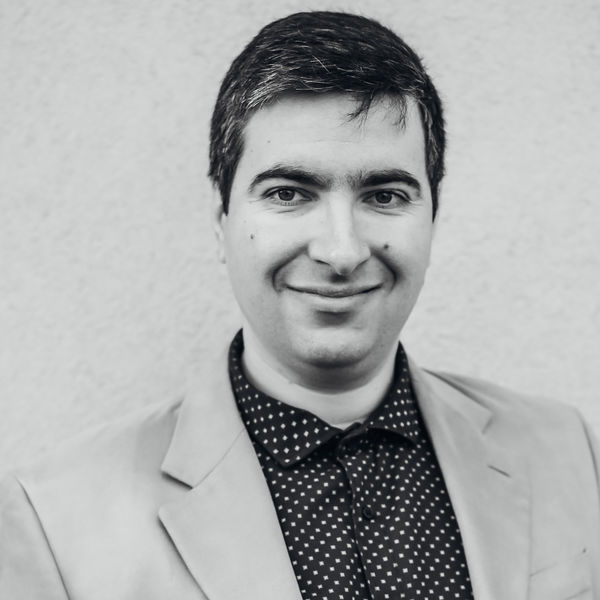 Matei Laurentiu | JML Network
Performance Engineer
I have worked with WordPress since 2010, after graduating in Information Technology at Ovidius University in Constanta. I started my career as an employee, continued as a freelancer, and am currently running JML Network, a web development agency.
Location
Constanța, Romania
Languages
English, Romanian; Moldavian; Moldovan
Member since
25 Jan, 2019
4 years
Typical projects
Full Website Builds, Performance Optimizations, Plugin Development
I have worked with WordPress since 2010, after graduating in Information Technology at Ovidius University in Constanta. I started as an employee, then a freelancer, and currently run a web development agency. I have loved WordPress since our first encounter because I found it easy to understand and highly customizable. I like to work on all kinds of WordPress projects. My favorites are the medium to large ones, where I can build an entire part myself from scratch, either a new functionality, a theme, a plugin, or a complete website. At the moment, I can provide professional help in the following areas: - Theme customization and development - Plugin customization and development - Turning designs into fully functional websites - Responsive development - Load Speed optimization - Build e-commerce websites - Build membership websites - Website maintenance - API integration - Front-end and Back-end development - Plugin and theme configuration - Website consulting There are also quite a lot of tools I'm familiar with, as follows: - Woocommerce - Woocommerce extensions (payment gateways, subscription, membership, Etc.) - Bridge theme - Be theme - WPML - Yoast SEO - Bootstrap - ACF - MailPoet - Divi theme - Dokan - Google Maps - WpEngine - WPBakery page builder and many more.
Matei and his team did a fantastic job helping us explore solutions and working with us on this project to get the desired result. I am looking forward to working with him further in the future and would definitely recommend Matei and his team to anyone!
Jan 25, 2021
Matei was a pleasure to work. We discussed at length the scope of the project to include potential blind spots. When the project was in motion, he was thorough, considering all of the possible situations that a user would run into. Look forward to working with him in the future.
Jan 21, 2021
An exceptional guy to work with! Understanding my project requirements and taking the time to be on top of things regarding the development work always. Everything from our initial scope of work and suggestions was beneficial and insightful. I would recommend working with Matei for any custom plugin integrations with one another; to custom development. I am looking forward to the next project. Thanks, Matei.
Oct 23, 2020
Fantastic consultation- hugely helpful and Matei couldn't have done more to answer my questions/queries.
Jul 19, 2023
Matei gets the job done and give great advice. This guy underpromises and over performs!
May 04, 2023
Matei worked to deliver all the work on time and did got the site in order.
May 02, 2023
Matei and the JML Network have been fantastic to work with and produced top-quality work.
May 12, 2022
Excellent call with Matei!
Dec 06, 2021
Matei is always professional, knowledgeable, and willing to answer questions and explore options. He's quick and great at what he does.
Oct 22, 2021
Matei was absolutely fantastic. From the initial idea phase to the execution, he was professional, responsive, and delivered an awesome product. I would highly recommend him.
Jul 14, 2021
Booking and online shop website for a Men's Haircut Salon
Website for Fleischman Salon, a business dedicated to cutting and grooming men's hair. The website features a booking tool and an online shop for hair care products. I developed the entire website starting from provided design. The booking tool was built based on a REST API and the shop was built on Woocommerce.
Import tool for an online school management system
In this project, I developed an import tool to help school managers and administrators migrate their school's data (classes, teachers, students, grades) into this online system. I've built this feature from scratch using gravity forms and vue.js.
Crop results database for an agricultural products company
I've built a WordPress website to store crop results and reports on using different agricultural products. For this website, I've implemented the following features: user authentication for browsing and viewing trial reports, admin management for adding, editing, and removing data, filtering the content based on different parameters, and listing and viewing report details.
Load more