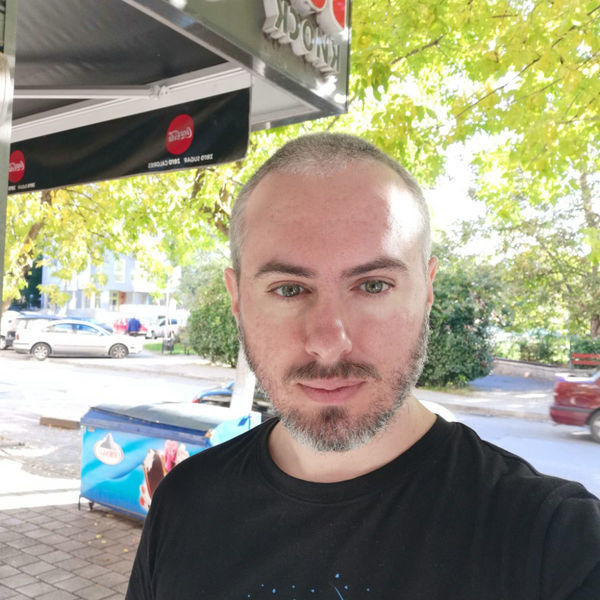 Martin Jankov
Full-Stack Developer
Hello, my name is Martin! I am a Web Developer passionate about building high-quality software and exceptional user experience. With over 8 years of experience in developing web applications and web services combined, I strive to bring every new project to excellence.
Location
Skopje, North Macedonia
Member since
22 Apr, 2019
3 years
Typical projects
Full Website Builds, Plugin Development, Theme Development
Over the last 8 years of developing I worked on several big projects which helped me upgrade my knowledge almost exponentially. There were some period where I had to sacrifice most of my summer days so that I can go to work 12pm-8pm as per my client wishes, but I must say that was not for nothing. I love what I do which is no wonder why I often use my free time developing my own products. It's a great journey to leveling up my skills and learning new things. I love astronomy and cycling! Other hobbies, well… if you consider watching movies a hobby, then bear in mind that Sci-Fi is my thing.
Martin is super knowledgeable and responsive. Great communication. Would definitely engage him again for future projects. Thanks Martin! :)
Oct 09, 2020
Martin was a wonderful communicator and not only met the deadline but exceeded it. He also documented what he did in a very thorough way. I highly recommend him.
Apr 27, 2020
I couldn't be happier with Martin. He gave me exactly what I wanted and took extra care to write thorough instructions so a novice like me understood how to edit things. I'm very pleased with everything and will definitely look to Martin for all future coding work.
Oct 06, 2019
As always Martin does a fantastic job. Highly recommend.
Oct 17, 2020
Martin was absolutely great to work with, understood all my requirements and was very helpful.
Jul 25, 2020
Very helpful and professional every time
Jul 17, 2020
Perfect response in perfect time.
Jul 10, 2020
Martin is the best.
Jul 04, 2020
Martin was on top of the project again with a quick turn around and excellent communication.
May 19, 2020
Again, great communication and timeliness.
Apr 29, 2020
Green Bridge Inveting
Green Bridge Inveting is site about sharing trading and inveting tips. Built with custom theme with ACF Pro and Ultimate Membership plugin for members subcriptions
Martin CV Site
Showcasing my portfolio and skills. Custom template implemented as Wordpress theme with Custom post types
Wordpress Hide Posts Plugin
WordPress Hide Posts plugin allows you to hide any posts on the home page, category page, search page, tags page, authors page, RSS Feed, date archive page etc.
Load more