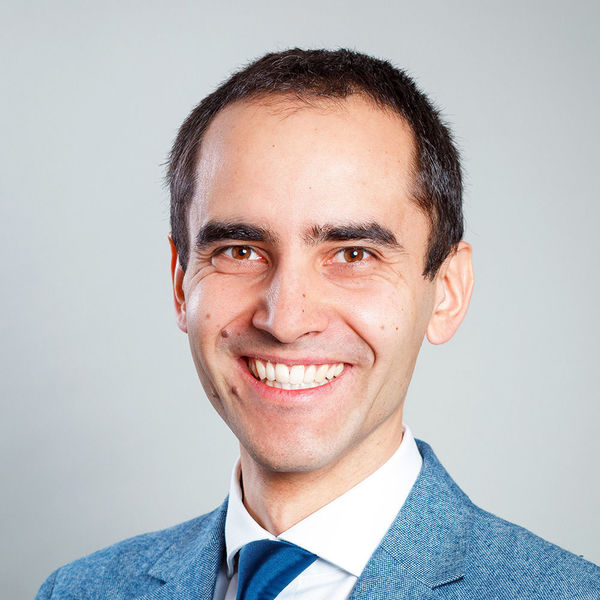 Marius Vetrici PhD | WPRiders Agency
Full-Stack Developer
We are one of the **TOP 3 agencies on Codeable**. World-class programming put to work for small to mid-sized businesses, startups and nonprofits. www.wpriders.com
Location
Bucharest, Romania
Languages
English, French, Romanian; Moldavian; Moldovan, Russian
Member since
02 Jul, 2014
9 years
Typical projects
Customizations, Full Website Builds, Plugin Development
## We build a LOT of Custom Platforms and a LOT of Custom Plugins for the Biggest Brands and Coolest Startups so we know what works and what doesn't. Check all case studies https://wpriders.com/case-studies (need to copy-paste the link) ## What we can do for you We have worked on a wide variety of projects ranging from Enterprise job listing websites for the US market to small business e-commerce in Western Europe and e-learning websites run by Buddhist monasteries in Nepal. We can tackle any complex WordPress related tasks; to name a few: - Maintain and support your WordPress website as part of an ongoing WordPress Monthly Retainer - Develop WooCommerce based solutions, including Subscriptions and Bookings - Build and customize Easy Digital Downloads e-commerce websites and marketplaces - Create price quote calculators - Integrate the website with external services through APIs - Configure and customize Membership websites using MemberPress or other solutions - Setup social media websites using BuddyPress - Develop highly customized job websites using WPJobManager or other solutions - Create listing websites using Listify or Listable themes - Develop custom searches for products, listings, etc. - Create learning websites using LearnDash, WooCommerce Sensei or other solutions - Integrate custom Stripe payments or other card processing solutions - Import data to your website be it car listings, property listings, list of dealers, etc. - Fix CSS issues, like menus, popups, etc. - Fix JavaScript and PHP issues, like checkout not working, signup form not working, etc. - Optimize your website speed - Develop Gutenberg blocks - Develop custom solutions with React Our team is composed of the following team members: Marius Vetrici, Andrei O., Felicia D., Mihai I., Ovidiu I., Florin M., Gabriel P., Alexandra S. Marius, the CEO of WPRiders, is a regular contributor on Forbes.com and has spoken at JCI International, Aspen Institute and WordCamp Lausanne in Switzerland.
This was a completely seamless process. I provided wireframes and insight on the needed functionality and that was it. The communication was great, and the product was exactly what I needed. The developers were so competent that the experience helped make my job much easier. I'll work with them again. I've found my go-to.
Feb 19, 2020
Unbelievably professional, prompt and prepared. Marius and his team can handle any task without worry
Apr 21, 2019
Marius and his team have been wonderful to work with! I needed improvements done on a highly customized wordpress theme which they were able to do with ease. Their response time to my questions and feedback was always fast and they completed all project tasks on time and on budget. I highly recommend them!
Aug 29, 2018
Andrei and his team worked rigorously and professionally and investigated our issue meticulously. They kept us informed at all stages and they provided the information we needed to help us resolve the issue at hand. Very prompt, timely and professional, as always. Kevin.
Jul 21, 2023
.Original setup was confused by codeable site response. Otherwise OK.
Jul 06, 2021
Marius gave us great insight and assistance. A difference perspective to things.
Feb 06, 2021
Marius was recommended to me by Codeable when I submitted my project. I also selected a few other developers to get as many options on it as possible. It wasn't long before I realised that Marius not only had the most experience with building the specific marketplace style platforms that I was after, but that he had the most personal interest in my project. The "discovery sessions" were comprehensive and I really felt that he was invested in and understood my vision. He also seems like a friendly person. Marius was exceptionally professional, quick to respond to any questions and always answered them in a patient and "non-condescending" way. The process he used to understand and plan my project was tried and tested and I felt in good hands. He was always well turned out, knowledgeable and gave me realistic expectations when I asked for too much. I could not recommend Marius more highly and look forward to working with him on future projects.
Jan 25, 2021
Felicia and Marius run a great team! Thanks again.
Dec 28, 2020
Marius, Andrei and team were simply excellent, delivering the outcome we wanted in a timely manner. They were professional, trustworthy and reliable throughout the project, keeping me up-to-date on all areas of development. I intend to use their services in future projects and will recommend them highly to my colleagues. Many thanks guys :)
Nov 27, 2020
Made so much sense, I had a great experience, and Marius made everything clear and concise. Thank you, I look forward to working with you.
Oct 23, 2020