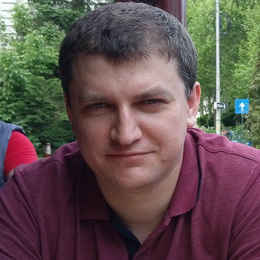 Lorand Tar
Full-Stack Developer
I am a reliable Senior Web Developer with over 10 years of experience in the industry. My strong points start with deep understanding of web technologies, following high-quality standards and working independently.
Languages
English, Hungarian, Romanian; Moldavian; Moldovan
Member since
29 May, 2018
4 years
Typical projects
Customizations, Plugin Development, Troubleshooting and Fixes
I like reading documentations and I think this motto characterizes me the best: First, solve the problem. Then, write the code. With Wordpress I met in 2008, since then I enjoy working with it and use it daily. My area of expertise includes: * Wordpress Theme and Plugin Development; * Wordpress Theme and Plugin Customization; * PSD to Responsive HTML, WordPress; * Creating Multi-Language sites with WPML; * Custom Web Forms; * Google Maps API integration; * All kind of API integrations; * Maintenance and bug fixing; * WooCommerce and many more. My ultimate goal is to help clients in reaching their online objectives. https://tarlorand.com/wp-content/uploads/2018/07/certificate.png
Lorand is an amazing developer. Not only he is very responsive and provides a warm support, but his work is way beyond any standard on other freelancer platforms I have been working with. Everything is like stock WC and WP. A real pleasure to work with a pro of his echelon. Thank you so much!
Jul 10, 2020
I am so very appreciative of Lorand's expertise and willingness to help each time I send him a project. Thanks so much, Lorand!
Feb 17, 2020
Lorand is a highly professional and very capable web developer, not only he understood my requirements, but also he was happy for me to test the solution thoroughly before I could mark it as complete. I would totally recommend him to anyone .
Dec 31, 2019
Lorand Tar is very skilled and a pleasure to work with.
May 12, 2022
All good, thank you Lorand!
May 09, 2022
simple and effective, good job
May 09, 2022
Quick work, excellence communication, desired results.
May 02, 2022
Did a good job and was responsive during the project.
Apr 25, 2022
Ware very satisfied with Lorand handling the taska. We will defiantly use his services for our future projects
Apr 04, 2022
Schwebel.com
Rebuild website from custom PHP to brand new WordPress site, using custom post types and ACF.
Woodlibrarymuseum.org
Rebuild website from custom PHP to brand new WordPress site, using custom post types and ACF.
Load more