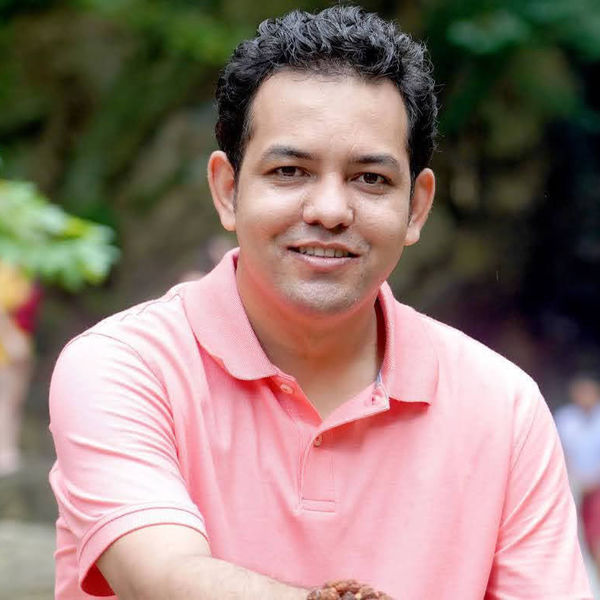 Kosish Bhandari
Full-Stack Developer
My main goal is to provide exceptional services to my clients. The services range from SEO-optimized websites, eCommerce, UI/UX design, Bug Fixing, and much more that needs each entrepreneur and business today.
Location
Baltimore, United States
Member since
01 Mar, 2022
1 year
Typical projects
Full Website Builds, Performance Optimizations, Troubleshooting and Fixes
I am a web developer based in Maryland, USA. I've been building and tweaking websites for over 7 years. My main goal is to provide exceptional services to my clients. The services range from SEO-optimized websites, online shops, UI/UX design, social ads, email templates, and much more that each entrepreneur and business needs today. I believe that my strong background in Web Development, combined with my extensive experience in planning, executing, monitoring, and closing various projects, makes me ideally suited to the project. I am highly organized, self-motivated and thrive in high-pressure environments. In addition, I am a solid team player; I work to tight deadlines and have plenty of initiative. I am not just creating better websites; creating better user experiences. That's why I am obsessed with attention. My working practices and tools are specialized according to the need of my clients. This means we emphasize unique working procedures as each customer has diverse requirements.
Kosish was extremely professional and a great communicator. He was able to execute the project exactly the way we wanted. Would definitely work with him again in the future!
Dec 02, 2022
I continue to work with Kosish because of us unbelievable work ethic, his quick responsiveness and his ability to produce quality work in a timely fashion. A+ across the board!!
Jul 27, 2022
Very easy to work with. Completed ahead of schedule. I highly recommend Kosish!
Mar 12, 2022
Kosish is an expert on Wordpress. Very responsive.
Sep 10, 2023
He's always there when I need him, great work and gets the job done! Highly recommend him, 5 stars across the board!
Dec 23, 2022
Awesome as always!
Jun 30, 2022
So far so good! Thanks Kosish!
May 25, 2022
Good to have this call with Kosish. He is very knowledgeable and professional. Bob Blincoe
May 14, 2022
Thank you so much for helping me complete these tasks for our website. Your speed and expertise are greatly appreciated.
Mar 14, 2022
Breast Cancer Research Foundation
BCRF is dedicated to ending breast cancer by advancing the world's most promising research. This year, BCRF is the largest private funder of breast cancer research—and metastatic breast cancer research—worldwide and is the highest-rated breast cancer research organization in the country. ✓Page Speed ( A+) ✓ Custom Theme/Design ✓Responsive ✓ Durpal to WordPress
Coalition for the Homeless
The Coalition for the Homeless is the country's oldest organization that provides advocacy and direct services to homeless individuals and families. Since 1981, the Coalition has worked tirelessly to achieve these goals through litigation, public education, and direct services. ✓Page Speed ( A+) ✓ Custom Theme/Design ✓Responsive
Saatva Blog
Today, Saatva is the premier online retailer of luxury mattresses in the country and has appeared six times on the Inc. 5000 Fastest-Growing Private Companies in America. ✓Page Speed ( A+) ✓ Custom Theme/Design ✓Responsive
Sleepybear Gummies
I converted the PSDs into a fully responsive custom Woocomerce website that is user-friendly and easy to navigate. ✓ Custom Theme ✓ WooCommerce ✓Responsive
B2B Page Redesign
I have redesigned the existing page and converted it into a WordPress site using the DIVI page builder. Existing site: https://nimb.ws/75UNKp ✓ UX/UI ✓ Divi Page Builder ✓Responsive
Archery Garage
I created a PSD design and converted it into a fully responsive, pixel-perfect WordPress woo-commerce website. It is an API-based custom woo-commerce website. It has more than 10,000+ products are available to sell. ✓ Custom Design ✓ Custom Theme ✓Responsive ✓ WooCommerce ✓API
Benchwork
I converted the PSDs provided by the client into a fully responsive custom website that is user-friendly and easy to navigate. ✓ Custom Design ✓ Custom Theme ✓Responsive
NAPCA
I have redesigned the existing website and converted it into a custom WordPress site. NAPCA is more committed than ever to promoting their dignity, well-being, and quality of life. Existing site: https://nimb.ws/wPsrDG ✓ Redesign ✓ Custom Theme ✓Responsive
Load more