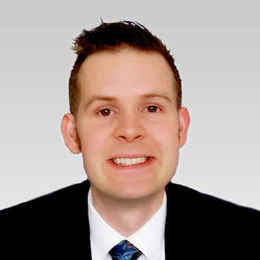 Jonny Stanway
Full-Stack Developer
Hello, I'm Jonny. For over 18 years I've been in designing, building and maintaining websites that are fast, secure & user-friendly for people who want to stand out from their competition.
Location
Chester, United Kingdom
Member since
06 Aug, 2021
1 year
Typical projects
Customizations, Full Website Builds, Troubleshooting and Fixes
Why should you work with me? Over 18 Years of Commercial Webdesign Experience The design & development skills I've honed during this time can be put to work to give your website the edge over your competition. I've worked for local authorities, digital agencies, authors, musicians, business directors, scientists, engineers, demolition experts, window cleaners, software developers, rugby coaches, and a whole host of other professionals. Professionally Qualified A Bachelor Degree in Design for Digital Media from Salford University and a Professional Marketing Diploma from the Chartered Institute of Marketing (CIM) allow me to look at your project from a strategic point of view in addition to the technical aspects. In essence, I can help you make smart tactical decisions that will benefit not just your website, but your business as a whole. Personal Service As a one-man-band I'm adept at working with clients from conception to completion. In short this means that the person who builds your website is the same one who answers the phone, responds to the emails, fixes any issues and carries out regular ongoing support.
Jonny deserves more than 5 star rating. It is nice to work w / a Professional person, pleasant to communicate with and whom getting the job done.
Dec 14, 2021
Jonny was very responsive, clear in his communications, and technically adept. Definitely looking forward to working with him again.
Nov 12, 2021
Jonny has been excellent to work with so far and on a small budget has already made some significant improvements to my site speed. He is very thorough and communicates things clearly, which as a non-developer makes things so much easier to understand.
Aug 19, 2021
Responded to request witin 30 minutes, explained the work schedule and expectations, carried out the work (and more) and kept us informed along the way. Although the cause of our problem was not fully identified during the short troubleshhoting investigation, Jonny provided insight into the probable cause and advice for further action by us and suggestions for improved site management.
Apr 29, 2022
Jonny did a great job and was fast to respond.
Apr 05, 2022
Excellent developer !! extremely happy with the outcome.
Mar 03, 2022
Very reliable and very friendly contact - highly recommended. Thanks Jonny :)
Feb 18, 2022
Very great, fast and even discounted the work.
Oct 11, 2021
Jonny made a custom plugin for our shop, great quality! We will work with Jonny again.
Sep 20, 2021