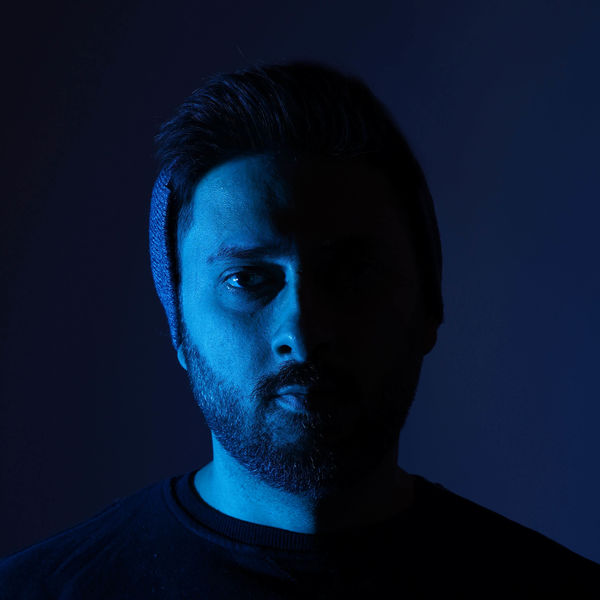 John Leskas
Front-end Developer
Senior Frontend Developer / UX-UI designer / WordPress expert
Languages
English, Russian
Member since
26 Jan, 2016
7 years
Typical projects
Full Website Builds, Theme Development
Having more than 14 years of experience in the web sector and having cooperated with more than 400 satisfied clients, ranged from start-ups to already established companies developed in a variety of business sectors. I can provide you with solutions to confront all of your problems and be adaptive to your requirements. Possibilities are endless; the sky is the limit! ### Some key features of me include: • Professional attitude with deadlines • Eye for perfection and pixel-perfect detail • Agile with the development process • Obsessed with new technologies and methodologies • Working always having in mind best practices and coding standards • Kind, willing to help, and comprehensive about all of your needs ### Some fields of my expertise include: • Custom Theme Development • Custom Plugin Development • Theme customizations (PHP, JS, CSS) • Plugin modifications (extend a current plugin's functionality, integrate with external APIs, etc.) • Listify & Listable theme customizations • Events Calendar + add-ons customizations • Learndash + add-ons customizations • Gravity Forms + add-ons customizations • Woo Commerce customizations **I will be more than happy to work with you!**
John has been absolutely great and outstanding to work with. He is professional, thorough, trustworthy and skilled. On a 5-star rating scale, I would rate his work as a 10. He went way above and beyond expectations working on a WordPress project with several Custom Post Types, Advanced Custom Fields, custom Plugin integration, with unique client requirements. He is very dedicated to a successful project and works extremely hard. I am very impressed.
Nov 27, 2017
Working with John these last couple of weeks has been a true pleasure. While I can focus on laying down the foundation of my website, getting the branding to my liking, hardening the LAMP stack underneath, John was working on customizing the User Experience (UX) portions of the website. Customizing the UX usually means getting hands on with PHP, CSS, JS; these languages are not part of my wheelhouse, and I'm glad that there are people like John and the service community of Codeable, where I can rely on to get these projects done without myself getting a crash course in web-development. The tasks that I asked John to work on involved customizing an existing theme, including changing the how the header behaves on certain conditions, building a new 404 page, mobile optimization, changing how the menu colors are managed, moving the search button, and he helped out with UX refinements with both desktop/laptop and mobile environments. If I were to do these tasks myself, they probably would've delayed my website launch by many weeks. With John here to assist me, I'm glad that my website can be launched as scheduled. I will be looking at John and the rest of Codeable in the future when I launch more websites. Thank you John, and Codeable. Franklin
May 17, 2017
John has been instrumental as one of our developers from the start to the go-live of the development of our site vilmer.no, which is an online community site for Norwegian Seniors. He has the right balance of implementing according to specification and, when appropriate, challenging our thinking with alternative scenarios and ideas based on his experience. John is always professional and walks the extra mile in delivering according to, and above, expectations. Any request has gotten a prompt answer, and all requirements have been followed up in a structured and professional way. I percieve John as honest, profesional, available and efficient. I would give my warmest recommendation to any company implementing wordpress based solutions considering John Leskas as a developer. John's tasks have been ranging from solution design, php development, theme development, integration and modification of open source plugins, css, javascript and general wordpress consulting. CTO, VilMer AS, Terje Øfsdahl
Feb 23, 2017
No problems what so ever. Was something that needed sorting fairly quickly and John did exactly that.
Jan 06, 2021
Worked with John plenty of times and everything is usually very smooth. We had a small miscommunication between the two of us but everything was completed as expected and John even carried out some extras that I hadn't foreseen when I wrote the brief.
Oct 21, 2020
John is always responsive, easy to work with and makes sure we are both clear on the task before quoting.
Oct 08, 2020
Awesome, like always.
Sep 10, 2020
John delivers not only precise work, but also astute problem-solving and strategic help to conceptualize, structure, and engineer a complex site. He admirably pursues the most elegant solution even if it takes more effort.
Sep 09, 2020
It's always a pleasure to work with John. Not only does he do fantastic work, he asks all the right questions, I learn something with every exchange, and he's such a courteous, collegial partner, extremely gracious and genuinely invested in our work. Very grateful to have his expertise and insights!
Jul 29, 2020
John expertly made a suite of changes to the site to update the branding, enhance typography and styling, and enable us to publish dynamic long-form stories, with a new way to showcase these high-priority features. Always a pleasure working together.
Jul 06, 2020