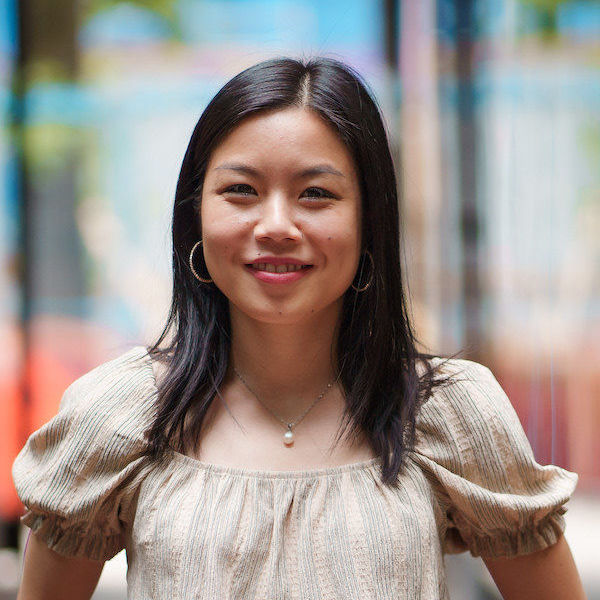 Jenny Chan
Full-Stack Developer
Full-stack PHP developer specializing in memberships, online courses and directories
Location
Vancouver, Canada
Member since
01 Feb, 2023
0 year
Typical projects
Customizations, Plugin Development, Troubleshooting and Fixes
Hi, I'm Jenny, a full-stack developer with firsthand experience in the online business and membership space. I got into WordPress development when I built my own site with a blog, job board, membership and online courses. It was a such a delight to be able to make things look and work exactly as I want with sprinkles of custom code....and now I help my clients do the same! My passion lies in building great user experiences and streamlining business operations. The sites I build are not only easy for your websites visitors to use, but easy for you to manage as well. It's important to me that you have the freedom to manage the site on your own and not need to rely on a developer for day-to-day operations. I can work in all areas of Wordpress, including: - customizing the database and writing custom queries - writing PHP code to extend your plugin's functionality - add CSS to make the front-end look just right Some highlights from my previous work: - build a directory site from mockup to launch in 3 months, allowing the business owner to have a new stream of income quickly - cut down on customer support requests by customizing Woocommerce templates for an event website - save several hours of admin work with a custom API integration with ActiveCampaign to send information from additional checkout fields - allow a business owner to go on leave for several months while continuing to capture leads and set them up with detailed instructions on how to edit her website when they returned
Jenny was excellent. Her work was spot on, perfect communication, and I am completely satisfied.
Jul 18, 2023
Jenny was helpful and thorough!
Jun 05, 2023
Jenny was very efficient and effective in getting the changes I needed done to my custom plugin. I would definitely hire her again!
Apr 25, 2023
Jenny has been such an amazing and brilliant developer to work with. She was patient, open minded, and over delivered every single expectation I had. I am truly grateful we worked together, and I am extremely confident that her ideas, completed work, and her cooperation on this project will help me take may project/business to surpass my goals!!
Apr 18, 2023
Jenny was a huge help troubleshooting an error that my theme was producing. She was quick to respond and investigate the issue, which allowed her to find the solution and a fix within days of my request. Great level of communication throughout the project and helpful insight into the issue that occurred. Will absolutely work with her again!
Apr 11, 2023
From the beginning to the end of the mission, Jenny never ceased to exceed my expectations. Even though I hadn't committed to working with her yet, Jenny looked at my project and thought about how to best implement some of the more complex features. And the solutions she came up with were simply extremely well thought out and perfectly integrated into my website's architecture to ensure its performance. The excellent communication between us, the fluidity of the exchanges, and her diligence allowed a finalization of the project in an optimal time. The quality of her code, the care she took in commenting on it, as well as the video overview and the personalized README file, testify to the professionalism of this developer. I felt extremely well accompanied, listened to and understood from the beginning to the end of this project, and this is priceless. There is no other person I would want to work with on the development of my project in the future.
Mar 30, 2023
Jenny has completed the task perfectly just as I expected. I'm very satisfied with the end-result. She's a talented developer that you can trust to achieve your project. I will definitely ask her support if I have a new project to develop. Thank you Jenny and keep the good work!
Mar 24, 2023
Jenny was great!! She finished the job exactly how I asked for and in the time she promised.
Mar 12, 2023
Jenny, was absolutely amazing to meet with. She was open minded, attentive, provided remarkable feedback, and ultimately gave me the confidence I needed to advance the project and goals I have set. Looking forward to working with her more in the future.
Feb 26, 2023
Working with Jenny has been flawless.
Feb 23, 2023
VIPdays.com
A directory for business owners to find premium high-level service providers in various industries who offered VIP days.
Load more