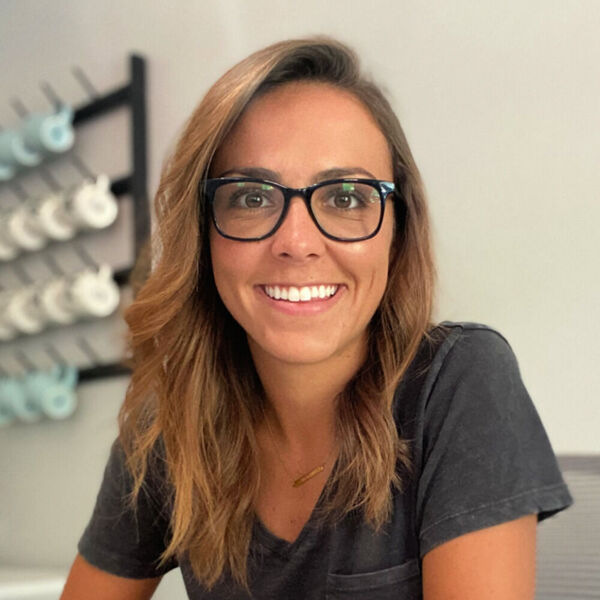 Jansen Collins
Full-Stack Developer
6+ years of expertise in bug fixing, site speed optimization, full site builds, and website migrations from different platforms. With a focus on maintenance and proactive development and proficiency in diverse servers, themes, and plugins, I deliver tailored solutions to all of my clients.
Location
Richmond, United States
Member since
23 Jun, 2023
0 year
Typical projects
Customizations, Full Website Builds, Migrations
Hi, I'm Jansen, currently working remote from the east coast of the USA. I have a genuine passion for all things web development and have been working with all things WordPress for the last 6 years. I offer a wide variety of services whether a plugin is giving you trouble or you're looking to rebuild your site. WEBSITE MIGRATIONS: I understand the importance of a smooth transition when migrating from different platforms, and I have mastered the art of seamless migrations. Your website's content, design, and functionality will remain intact, ensuring a hassle-free shift to WordPress. PLUGIN CONFLICTS AND CUSTOMIZATIONS: Plugins are the heart of WordPress. I can help tailor the functionality of existing plugins to meet your site's requirements or find fix any bugs that are causing performance issues with your site. SPEED OPTIMIZATIONS AND PERFORMANCE: With my expertise in identifying and resolving issues swiftly, I can ensure a flawless and efficient website for your business. By optimizing site speed, I'll enhance user experience, leading to increased engagement and higher conversion rates. FULL SITE BUILDS: Whether you need a brand new website from scratch or want to migrate your existing site to WordPress, I've got you covered. My proficiency in building fully functional and visually captivating websites will leave a lasting impression on your visitors. Whether your project is big or small, let's collaborate to take your business to new heights with a WordPress developer who brings expertise, creativity, and results. Contact me now for a transformative website experience!
Jansen was SUPER professional. I am very impatient so I wanted her to respond immediately, however she was busy with other projects because of her ability to do her job WELL and responded in a timely manner. She catered to all the needs I had in the project and went over and beyond in my opinion to make sure I was comfortable with the projects outcome. I would definitely work with Jansen again. Thank You Jansen for the excellent work. Allen
Jul 21, 2023
Jansen is a total pro. She really knows her stuff and was a pleasure to work with. So glad we connected and I would be happy to work with her again.
Jun 28, 2023
Jansen was absolutely amazing. She is very communicative and completed the project in an outstanding time. Thank you so much.
Jun 28, 2023
Jansen is absolutely amazing. She made the impossible, possible!
Dec 07, 2023
Great performance, Jansen was fully commited to solve my issue, and gave fast, acuracy and reasonable price.
Nov 13, 2023
Jansen was very prompt in communicating the status of the project at every stage. She went above and beyond to seek out the best solution for us. I highly recommend her and will use her again for our future projects!
Aug 18, 2023
Jansen was a pleasure to work with. Communication was clear and precise and the work was done in very timely manner. I will certainly be working with Jansen again!
Aug 17, 2023
Jansen has successfully completed my project very quickly and effectively.
Jul 10, 2023
good service. thank you very much
Jun 29, 2023
Apollo Display Technologies
This was a full website build using the X Theme and Cornerstone page builder. It features thousands of technology products that can be sorted and filtered by their attributes. The product database connects to an external API and updates automatically on a weekly basis.
Weltman Home Services
This website was a full website redesign done using the X Theme and Cornerstone page builder. It features several service pages that display information from Custom Post types such as coupon offers and blog posts.
Greenway Property Services
This was a website redesign for a landscaping client that wanted to feature their work and services in an interactive way. The rebuild was focused on adding animations, mobile responsiveness, and plenty of images and icons to showcase their work. This site is built using the X Theme and Cornerstone page builder.
Wholesome Crave
This site was built for a scratch-made soup company. Their main goal was to highlight their mission driven company and offer customers a place to view their soup ingredients and recipes. The ACF plugin was used to build custom nutrition tables. Custom Post Types were added to organize various recipes and news postings regarding the company's outreach programs within the community.
Load more