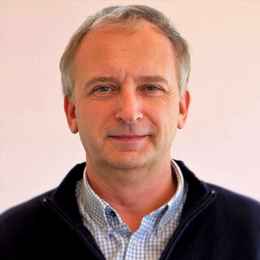 Jani Kowalski
Full-Stack Developer
Hi, I build/rebuild WordPress/WooCommerce sites, so they achieve a GOOD rating in all Core Web Vitals metrics. I'm an expert in WP/Woo customization incl. custom fields and post types (Pods, themes/plugins customization), and have experience in LMS's, marketplaces, and multilingual projects.
Location
la Pobla de Farnals, Spain
Languages
English, Polish
Member since
15 Oct, 2021
1 year
Typical projects
Customizations, Full Website Builds, Performance Optimizations
My experiences include: Performance optimization - To achieve a 90+ PageSpeed Insights mobile score and a GOOD rating in all Core Web Vitals metrics I migrate WordPress/WooCommerce websites to Gutenberg (preferred) or optimize sites made with other builders. Functionality customization - I'm an expert in WordPress/WooCommerce customization including custom fields and custom post types (Pods framework, HTML/CSS/JavaScript/PHP, themes/plugins customization). I'm an author of a private plugin to distribute WooCommerce product data (including availability) from a single vendor to authorized clients' sites based on a subscription model. Learning Management Systems Marketplaces Multilingual sites Animations (JavaScript and CSS) After 25+ years in business management in different industries, I came back to my original passion which is designing and coding systems, that support business and organizational processes. I chose WordPress as the platform that ensures top-level results most effectively - and never regretted the choice. WP gets even better every year. Usually, we achieve prompt and thorough mutual understanding with clients about their needs and often I'm able to contribute to the client's overall vision of the project. Thank you for visiting Codeable and reading my profile, let us get your project done together.
Jani was awesome to work with and nailed the design on the first go-around. He was very patient and professional with our team and guaranteed his work for customer satisfaction as his top priority. I'd highly recommend Jani and will be using his services in the future.
May 17, 2022
Jani has been great, the project was delivered to scope and the support was smooth throughout. His approach was well thought out & he delivered in good time.
Apr 12, 2022
Jani Kowalski works very concentrated and successfully. ABIOLA trusts him very much and would like to continue working with him in the future. He should continue to work for us via codeable as a Learndash Expert for our ABIOLA online Academy. We would also like to thank codeable for the mediation.
Apr 12, 2022
Jani was a pleasure to work with. The project was seamless because of Jani's high level of technical ability and excellent project management. We had confidence in the entire project because of Jani. We'll be looking to continue to work with Jani in the future.
Apr 11, 2022
I think Jani did an amazing job. It seemed like the process was somewhat hampered by time zones or similar. I would have hired Jani either way but I would have liked to have known that it was unlikely we'd be working at the same time.
Mar 11, 2022
Jani is a rockstar! Professional, capable, responsive and creative. I would not hesitate to recommend Jani for development of any e-commerce site, regardless of complexity.
Jan 26, 2022
Jani was great to work with! We came to him with super low mobile/desktop speed and within a couple of days we were in the green at 90 & 99! I highly recommend his services and we'll definitely be back if we have any problems in the future.
Nov 29, 2021
We asked Jani to make a WordPress plugin for us and he delivered it fast and, progress was very smooth and communication was great.
Nov 10, 2021
Jani is SUPER! Please do not hesitate to hire this developer—he's a very kind and trustworthy person we would recommend to anyone. His communication, responsiveness, patience, and knowledge of WordPress websites are all second to none.
Nov 04, 2021
Jani is awesome -- very thorough and quick with his work!
Oct 29, 2021
Load more