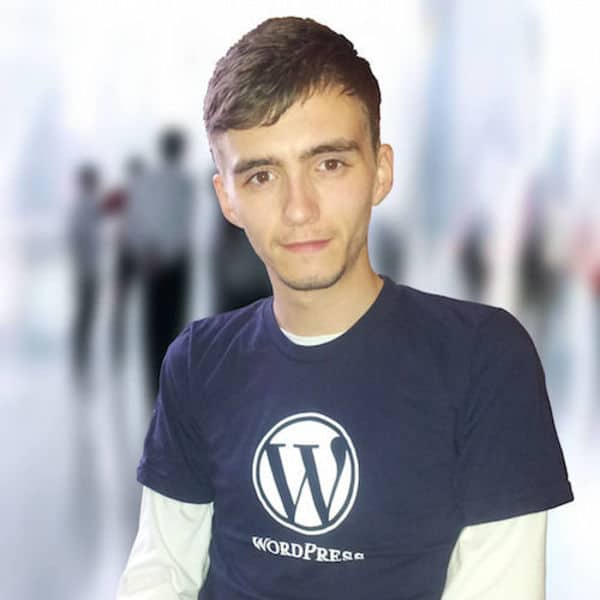 James Roberts
Full-Stack Developer
Hi, I'm James. For the last ten years, I've been helping business owners and agencies run successful, highly effective WordPress projects by providing quality-driven development services. I want to do the same for you
Location
Hyndburn, United Kingdom
Member since
25 Oct, 2019
4 years
Typical projects
Full Website Builds, Plugin Development, Theme Development
Hi, I'm James. For the last ten years, I've been helping business owners and agencies run successful, highly effective WordPress projects by providing quality-driven development services. I want to do the same for you... WHY WORK WITH ME? * I take great pride in the quality of my work, striving to NEVER take shortcuts that may compromise the standard of the project (which is why I LOVE working with Codeable). * I understand the importance of deadlines, and when I commit, I do EVERYTHING in my power to make sure deadlines are always met, whilst still adhering to my quality standard. * I make things as simple as possible for clients who need to use WordPress, holding their hand every step of the way. I LOVE THESE KIND OF PROJECTS: * Custom plugin development. * Custom theme development. * Custom child theme development. * Genesis child theme development. * Advanced form building, with plugins such as Gravity Forms, Ninja Forms, and many others. * WooCommerce implementation and custom development. * ACF implementation and development. A FEW OF MY LOVLEY CLIENTS: "I love working with James and thoroughly recommend him and his work. He will spot anything I've missed and produced excellent code that does what I want and need. Reliable, useful, efficient – very happy customer and it's a pleasure working with him." "James has worked on a number of projects for me and he has delivered an excellent service each time. He takes the time to understand the project requirements and then researches the best solution. He is very conscientious, applying best practice to his code and ensuring that it meets accessibility requirements. I would recommend James to anyone who needs a website built or to any developer looking for someone to help them with a technically challenging project."
Great to work with every time. I highly recommend James over any other developer I've worked with, hands down.
Jun 26, 2020
Superb, helped us out at the last minute and incredibly skilled, thank you.
Feb 05, 2020
James was an excellent developer to work with. He made sure he clearly understood the site we wanted to build and built it to our exact specifications. James was also thoroughly transparent with his timeline and updated us on his progress on a regular basis. We will definitely hire James again if we need a developer to help us!
Jan 24, 2020
A++++++++++ as ever
Jun 27, 2023
James is amazing, he understands the requirement and builds accordingly.
May 03, 2023
Working with James was a pleasure. He was very organized, easy to work with, and quick to respond to any questions. He was able to produce exactly what we were looking for! I would highly recommend working with James!
Mar 07, 2023
Great experience working with James. Cant wait to start our next projects.
Jan 31, 2023
James rocks!
May 17, 2022
excellent service. communicated in a timely manner and responsive to all request.
May 10, 2022
James was very prompt and thorough in investigating my issue with my website. He was fair on price and did a quick work in getting my website back up and running.
Mar 22, 2022